5 Real Foods to Help You Prevent a Cold or Flu and My Puchero Andaluz Recipe
One of the most important things I've learned over the years, especially since having children, is that optimal nutrition and care for our body's well being is the key to staying healthy during the cold and flu season.
Unfortunately, as we all know, the last few months of every year can be stressful for many families, including mine. Couple that with many more sugary treats than we're used to and pretty soon we're reaching for homeopathic remedies to heal us from within.
I don't know about you, but I hate to see my children suffer when they get sick. Pink eye and ear infections are the worst, and although they can be treated naturally, I've found that putting the fist to the iron rod is much, much easier than seeing my babies in pain.
I can happily say that since January of this year, my family has only had a few colds and nothing debilitating. Now that we're into the holiday season, I'm going to stick to my guns once again by lowering and almost eliminating sugary treats and supercharging my family's immunity through real food so that when those pesky bugs do come around, we'll be able to ward them off or fight them off quickly.
5 Real Foods to Help You Prevent a Cold or Flu
My list below are five different real foods that I intentionally make sure to feed my family consistently throughout the week; however, it's by no means an exhaustive list.
If you want to stay healthy during the cold and flu season, it's really about eating a well-rounded diet filled with real foods. And don't forget your vegetables!  They are so, so important for vitamins and minerals that will strengthen your immunity. If you need help, refer to my past post on Keeper of the Home called The Mediterranean Secret to Phenomenal Vegetables.
1. Broth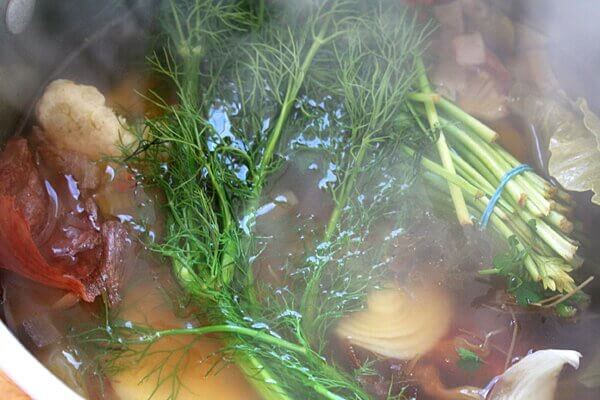 It's definitely the season to stock up on bones to make homemade broth. Homemade broth is very important to a strong immunity. Made properly, broth contains minerals in a form the body can absorb easily. Adding a couple tablespoons of vinegar to your broth it releases calcium, magnesium, phosphorus, silicon, sulphur and trace minerals from the bones. It contains the broken down material from cartilage and tendons, like chondroitin sulphates and glucosamine.
I use homemade broth in soups, stews, braises, rice, and with vegetable dishes. It adds nourishment and an incredible depth of flavor to any dish.
Here are a few links to make your own broth.
2. Dark Leafy Greens (and other fall and winter vegetables)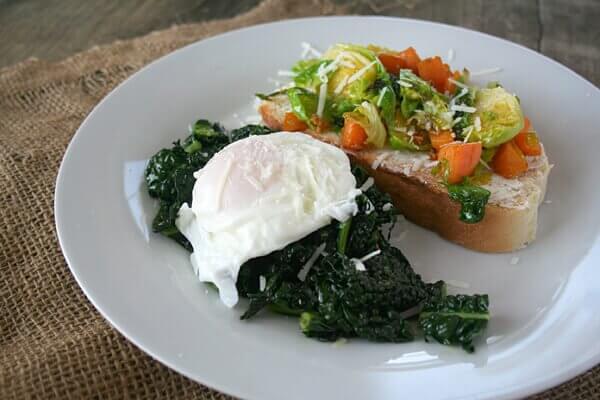 I try to feed my family a lot of dark, leafy greens during the cold and flu season. Filled with minerals, vitamins, and phytonutrients, they are probably the most concentrated source of nutrition out of any food.
They are a rich source of iron, calcium, potassium, and magnesium. Their vitamins include vitamins K, C, E, and many of the B vitamins as well. They're phytonutrients contain beta-carotene, lutein, and zeaxanthin, which protects from cell damage.
The greens my family eats include Swiss chard, kale, spinach, beet tops, turnip tops, radish tops, sweet potato leaves, amaranth leaves, and more. You can easily chop them up and throw them into any and every dish during this season. Trust me, you're kids will never know 😉
3. Eggs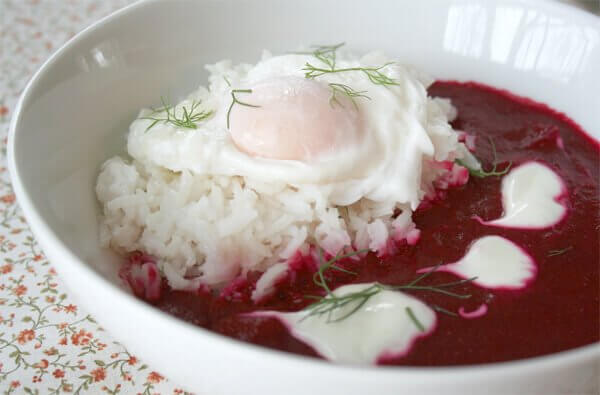 My family eats a lot of eggs.  We're currently going through 3 dozen eggs a week. I'm sure as the boys get older, we'll need more.
Eggs contain several important nutrients, including choline, selenium (a mineral that is a powerful antioxidant and that our bodies need for a strong immunity), folate, B vitamins, lutein, vitamin A, vitamin E, and vitamin D.
As you can tell from the pictures above, we don't just east eggs for breakfast.
4. Raw Honey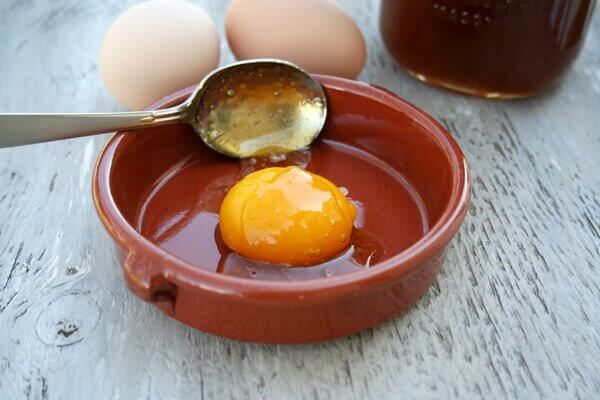 Raw honey is something I give to my children to eat often during the cold and flu season. Not much, just a teaspoon at a time either with raw egg yolks, with plain yogurt, or by itself…they love it.
Not only is raw honey an antibacterial which will fight against illness, it also contains 27 minerals, 22 amino acids and 5,000 live enzymes.  Raw honey is truly a super food.
5. Raw Winter Fruits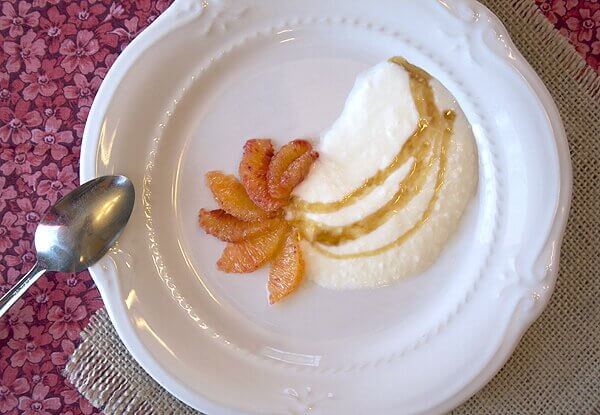 At my home, we have a filled basket of fruit every week.  My children reach for them throughout the day, and I feel good about allowing them to have these healthy snacks. Beyond their great taste, fruits are full of important nutrients that will boost their immunity. Fiber, potassium, and vitamins found in fruits are a daily necessity, while high concentrations of antioxidants may help ward off a host of illnesses.
Throughout the fall and winter season our fruit bowl is filled with bananas, apples, oranges, mangos, and other tropical fruit. The boys also load up on small bowls of frozen blueberries, which they pop like candy.
Please remember, this is by no means an exhaustive list but are just some of the things that I make sure to include in my family's diet frequently throughout the cold and flu season.
Puchero (Chicken and Chickpea Stew)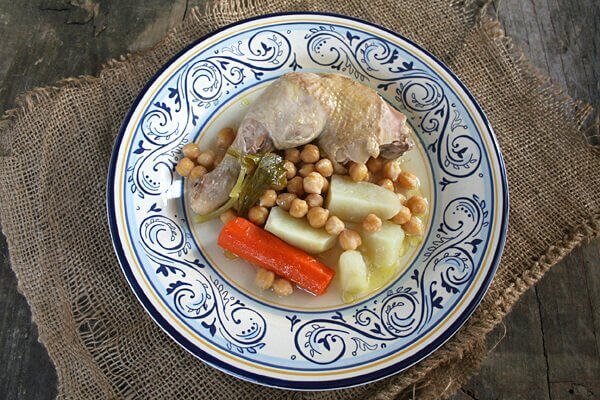 To take you away to nourishing your body and boosting your immunity, I'm sharing my family's simple and yummy recipe for a puchero, or chicken and chickpea stew that makes an incredible broth. Nourishing, strengthening, and healing.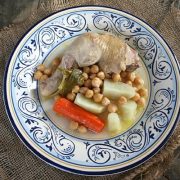 Print Recipe
Puchero Andaluz Recipe
Ingredients
1

whole chicken

approximately 4lbs (sub 8 chicken legs)

3

quarts

water

3

carrots

peeled and chopped in half

2

celery stalks

cut in half

1

white onion

quartered

4

medium potatoes

peeled and roughly chopped

3

cups

soaked garbanzo beans

1

tsp

salt

dash of fresh pepper

red wine vinegar
Instructions
In a 6-7 quart crockpot, add 3 quarts of water and center the chicken in the middle of the crock.

To the crock, add the carrots, celery (and any leafy greens from the celery), onion, potatoes, and soaked garbanzo beans.

Sprinkle in 1 tsp of salt and a dash of pepper; mix in.

Cover the crockpot and cook on low for 8 hours.

After the eight hours, remove the chicken from the crockpot, and separate the legs/thighs, wings, and breasts.

Serve each plate with chicken, its broth, and a generous portion of garbanzo beans and vegetables.

Season with salt and pepper and each drizzle each plate with extra virgin olive oil and red wine vinegar.
What are your favorite nourishing foods you like to make during the cold and flu season?