Why Every Moment Matters When You're a Mom (and Giveaway Winners!)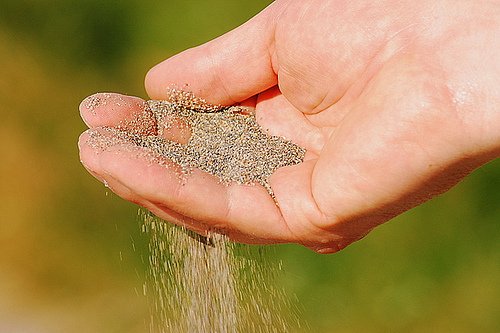 Find me this week over at Raising Homemakers, where I share how a difficult loss this summer has encouraged me not to waste a moment of the time that I have as a mother.
Winners of My Buttered Life eBook
We've got some winners for the popular ebook giveaway last week. My Buttered Life is a short and simple ebook containing 5 wholesome recipes for summer skincare that are easy and frugal to make yourself!
Winner of the grand prize (DIY lotion kit plus My Butter Life ebook) is:
Ruth (ruthshort@)
And 5 additional copies of My Buttered Life will go out to:
Nancy Mosley (mom2jebj@)
Anna in Atlanta (annaswatkins@)
Christy J (christy377@)
Christy, The Simple Homemaker (TheSimpleHomemaker@)
Sara (s.timm@)
And last but not least…
One of the ways that Keeper of the Home keeps on going is through the support of our fabulous sponsors. Join me in welcome this month's sponsors:
Beyond Organic: A new company, founded by Jordan Rubin (of The Maker's Diet and Garden of Life) that will be providing truly high-quality, whole and organic foods. Check it out!
Life's Abundance: Premium health food for pets.
Berkey Light Water Filters from LPC Survival. Our family uses a Berkey Light system and we love the pure, fresh tasting water.
Healthy Pregnancy Super Foods: One of the awesome "real food" ebooks from contributing writer Kate Tietje (who just welcome baby #3- congrats, Kate!). Other books include In the Kitchen: Real Food Basics and Against the Grain (grain-free recipes). I hear she's working on healthy desserts next… yum.
Plan to Eat: Online meal planning software that makes eating at home easier.
ListPlanIt: My favorite source for pre-made lists and home organization! I love my membership and use it for meal planning, grocery shopping, my homemaking binder and more.