Preserving the Harvest: Sweet Fruit Chutney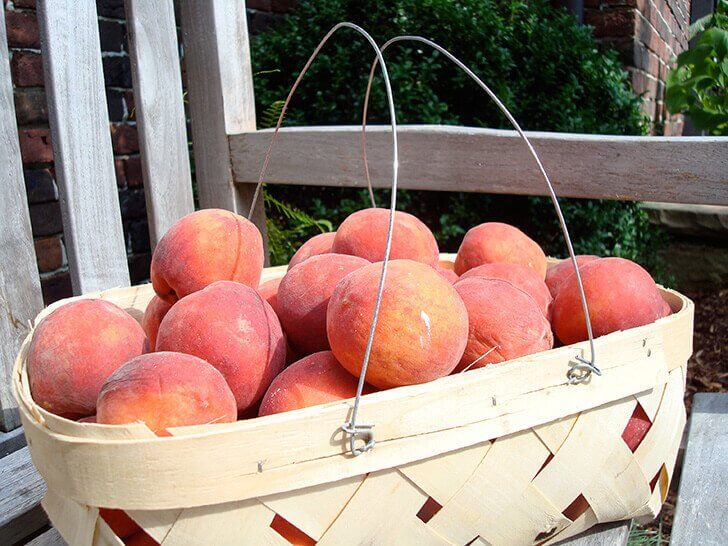 by Meg Dickey, Contributing Writer
Summer, and the fruit it brings, has a way of overwhelming many of us. If you've got a pile of peaches, plums, nectarines, apricots or any other kind of fruit sitting in the middle of your table, you need to figure out a way to deal with it! One of the reasons I love this recipe is that it not only lets me preserve a little taste of ripe fruit for a few months, but it adds great probiotics to our diets during the fall and winter seasons, too – times when an extra boost of good bacteria can be the difference between sickness or not.
This chutney can be made with any type of firm fruit – our family's favorite is apples in Autumn and peaches in Summer, although some folks I know like to do a summer fruit medley with all the stone fruit available in our area this time of year. I'm planning to make some using fuyu persimmons this year, since they seem to hold their shape well. We use this as a topping for ice cream, on our oatmeal in the winter months, and spread on toast as jam. I've also seen some spoons dipped straight into the jar on occasion. 😉
The whey in this recipe adds a distinct texture that makes the fruit look glazed. I have made this recipe dairy free before, using lemon juice to replace the whey, and it was very tart. If it's necessary to omit the whey, experiment with the flavors – I've found the lemon juice tastes better with sweeter fruit like peaches and nectarines, rather than plums, apricots, or apples.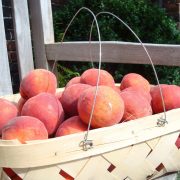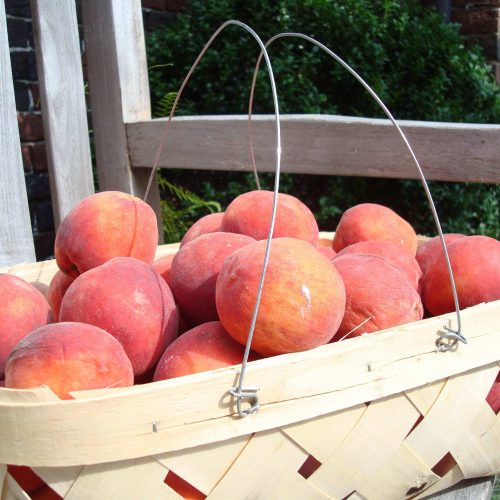 Print Recipe
Sweet Probiotic Fruit Chutney
Adapted from Nourishing Traditions
Ingredients
3

cups

chopped fresh fruit

apples, peaches, pears, firm plums or apricots, mango, papaya

grated rind of 2 lemons

juice of 2 lemons

1-2

tablespoons

natural sugar

such as rapadura or sucanat [I rarely use this, as if you're using ripe fruit, it should be sweet enough]

2

teaspoons

sea salt

3/4 - 1

cup

whey

½

cup

crispy nuts

chopped [optional, omit if using for jam]

½

cup

raisins

3

teaspoons

spices [I use fresh

coarsely ground cinnamon & nutmeg usually]
Instructions
Mix lemon juice, rind, rapadura, salt and whey.  Combine with chopped fruit.

Stir in optional nuts, raisins, and spices, and place in a wide mouth quart mason jar.  Press down lightly, adding more whey (I've also added some fresh juice from the fruit, too) to cover the fruit.  Mixture should come to 1 inch below the top of the jar.

Cover tightly, and keep at room temperature for 2 days, then transfer to fridge.  Use within 2 months.
Jam Variation:
Omit nuts and after fruit is ready for transfer to fridge, puree until smooth.  Store in the fridge with a little whey or lemon juice poured over the surface to prevent discoloration.  I usually make my chutney that hasn't been eaten right away into this jam, as the lactic acid continues to break down the fruit over time, changing the texture.
TIP: You can also preserve this chutney for longer than 2 months by placing in the freezer. I tried this with our apple chutney, and it worked fairly well. The texture does change, due to freezing, but it still has a great taste.
What are your favorite ways of extending the harvest this summer?