Unhealthy Pantry Staples Remade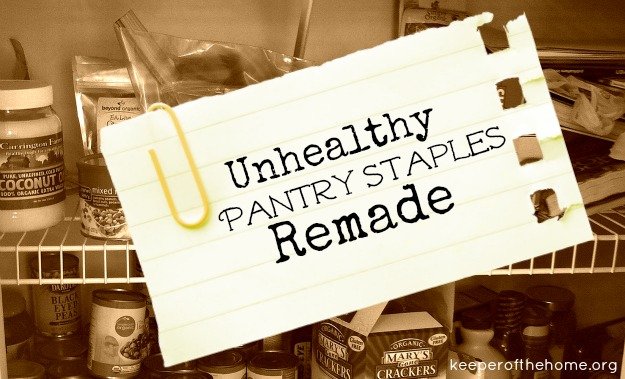 Written by Rachel, Contributing Writer
Back in the days before most of us were even born, when our mothers or grandmothers were girls growing up, pantries were stocked very differently than in today's world.
Here's a picture of a pantry from the 1940s: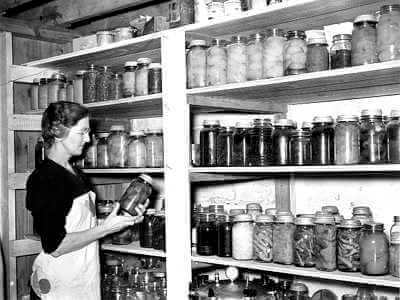 Today, most pantries are stocked with stuff that is not even real food, with unhealthy fats, loads of sugar, BPA-laden cans of condensed soups filled with MSG and lots of other "junk" that most people have no idea is unhealthy for them.
Don't get me wrong: I am all for eating foods like Chick-fil-a or some Ben & Jerry's ice cream in moderation, but eating unhealthy foods in moderation is simply not the case for most people today. It's an everyday occurrence in our culture.
I often question: Do people not wonder why there is an obesity epidemic or why diabetes is on the rise? Do they not understand that what you eat really does matter? Food can be detrimental and harmful to your health, or it can help you to be vibrant–full of energy and life.
"Let food be thy medicine and medicine be thy food" -Hippocrates
In today's culture, food is not our medicine, the source that is supposed to sustain our bodies. It is, in fact, the opposite of that. Today's food (fake food, rather) is making us sick.
Most of us know someone who has a chronic illness. The NCBI says that when an individual is eating healthy foods, maintaining a healthy body weight and exercising a little, chronic illnesses can be reversed or prevented.
Today's Common Pantry
Here's a picture of a pantry filled with unhealthy foods, commonly found in homes everywhere: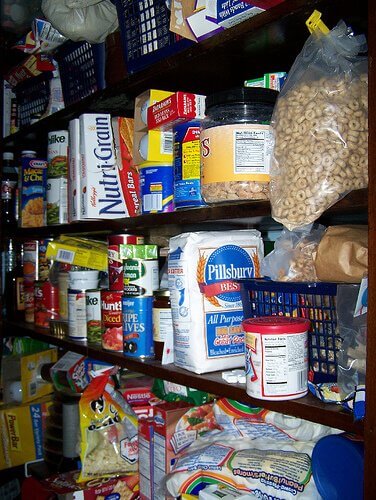 OK, no judgement. Really, I have been there, and my pantry looked pretty close to this. I was blissfully ignorant of the foods I was eating.
I had no idea how it affected my health, but once I learned and researched healthy eating, I knew I had to change my pantry. This is a baby step approach.
I'd love for everyone to be able to go out and fill a new pantry, but, for most families, this just isn't an option. So here are just a few unhealthy pantry staples that have been remade. I encourage you, if you are wanting your family to eat more real foods, to take one staple at a time and make changes.
Your health depends on it!
Your Pantry–Remade
Fat
Fat is good for you! Yes, it is when it is a healthy fat. No, not all fats are created equal.
Fats that are usually stored in the pantry are canola oil, soybean, cottonseed, vegetable oil, olive oil, coconut oil and sometimes others. The first four are bad fats…Get rid of them! They undergo so much processing they become rancid and our bodies were not made to break them down.
Coconut and olive oil are two healthy oils that can have a place in your pantry.
Flour
Luckily, we live in a culture that is becoming more aware of health, eating real foods and even understanding about gluten. There are all kinds of flours these day but the one that is the unhealthy staple is…you guessed it, regular 'ol white flour.
Why is it bad? Usually white flour has been bleached, but not only that–it's been refined so much that all the nutrients have been depleted and synthetic vitamins and minerals have to be added. Also, conventional wheat is known to be full of pesticides, which are toxic for your health.
Organic flour (sprouted if you can) and almond flour are two healthy flours that can have a place in your pantry.
Sweeteners
Fat isn't what makes you fat; sugar is! Like I told you above, fat is good for you (our brains are made up of 60% fat). It's the sugar that isn't so good. With the rate of 16% to 33% of childhood obesity and 8% to 9% of the population in North America with diabetes, if there is anything to be concerned about in our pantry, it is the sweeteners.
The first thing I'd say is to cut back on sugar.
Raw honey, pure maple syrup and stevia are three healthy sweeteners that can have a place in your pantry.
Packaged Foods
Most packaged foods are unhealthy because they are full of bad fats, artificial flavors and colors and have so many questionable ingredients. However, we do live in an era when your time is important. There are so many things to do: your son's soccer practice, your daughter's gymnastics, your cousin's birthday party, etc. So many of us turn to the box of hamburger helper, microwaveable meals and more simply for convenience's sake.
I totally understand being busy; we are, too! So I get not being able to remove all packaged foods. We buy some, but what I would ask you to do is to read the ingredients and choose the food that is actually food.
Here are 2 tips when buying packaged foods: read the ingredients and try to make your favorites homemade, use Pinterest to find recipes!
Here's a snapshot of our pantry.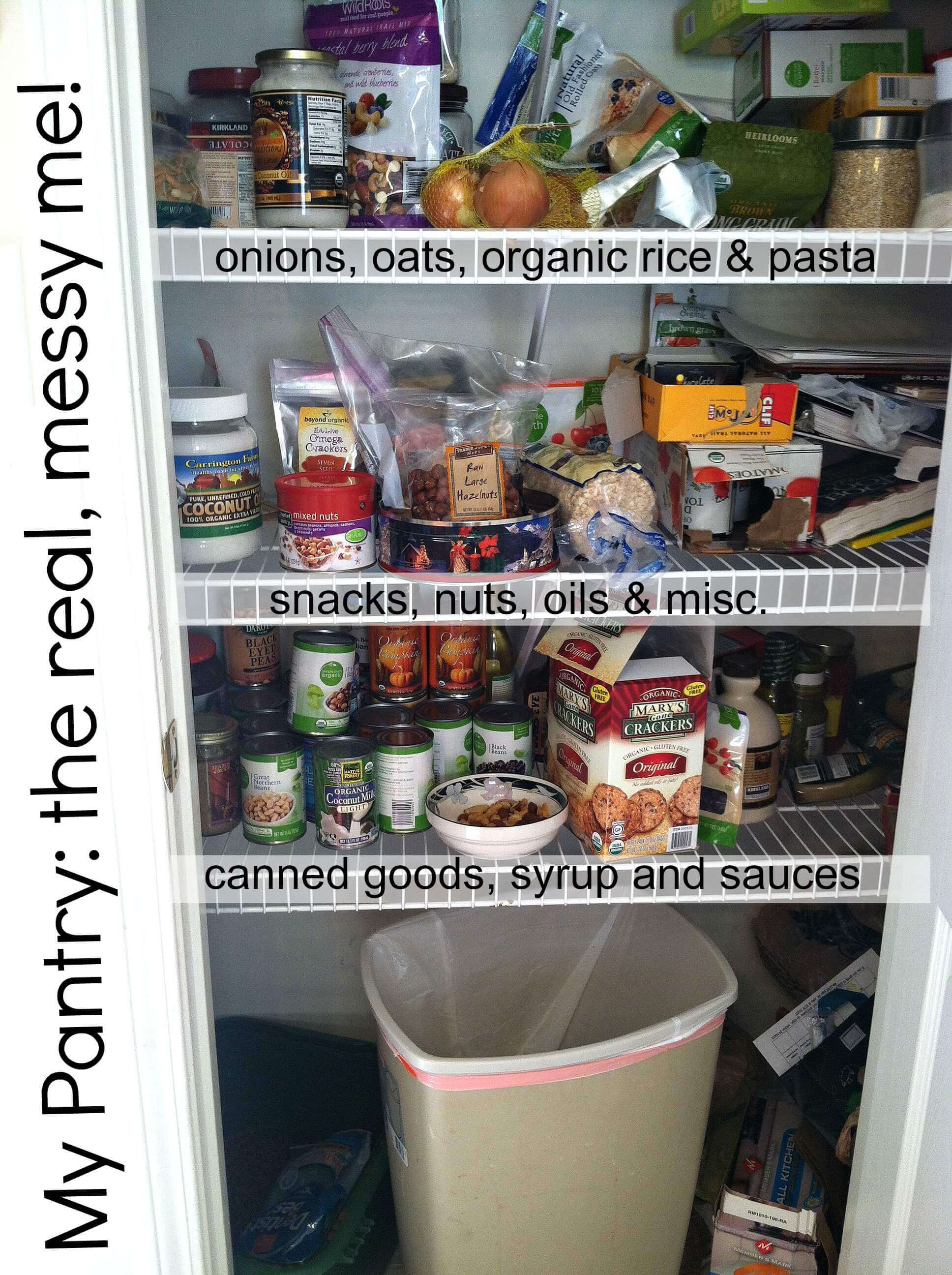 I want to encourage you to take baby steps and make changes as you use up your current pantry's stash. For more inspiration, here's a list of fridge and pantry staples to help you cook homemade.
How do you stock your pantry? Do you think the food you eat affects your health?