How to Cook Perfect, Fluffy Quinoa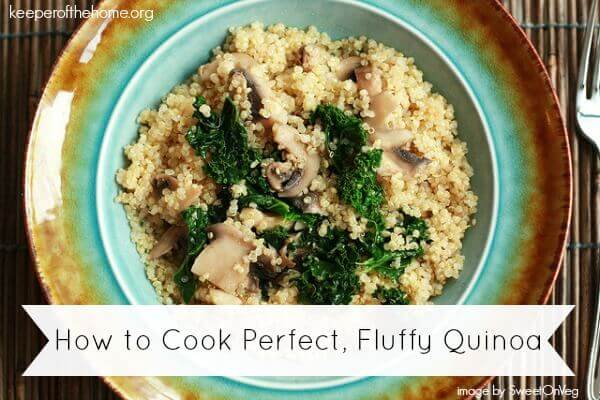 By Mindy, Contributing Writer
I posted a recipe for quinoa pancakes last month here at Keeper of the Home that called for three cups of cooked quinoa as one of the ingredients. Some readers asked how to cook quinoa, so today I wanted to share with you my tried-and true-method for how to cook perfect, fluffy quinoa.
We've eaten quinoa in our household regularly for several years now. However, it took me at least a year of serving either overdone and mushy quinoa or underdone and crunchy quinoa before I finally perfected my method.
Now I am happy to say that our quinoa turns out just right every time!
So without further ado, here are my simple steps for how to cook perfect, fluffy quinoa (that's quite delicious as well!).
The Basics
Dry quinoa to cooked quinoa ratio is approximately 1:3. So 1 cup of dry quinoa will yield 3 cups cooked quinoa.
Quinoa has a natural coating, called saponin, which can make it taste bitter. A very thorough rinsing in a mesh strainer will wash away the saponin and let the delicious nutty flavor of the quinoa shine through without being masked by any bitterness. (Sometimes the package of quinoa will say pre-rinsed. I always still rinse it anyway;, I have noticed a bitter flavor before even when the package says this.)
Your quinoa will taste delicious if you cook it in water. However, cooking it in chicken broth will take it up to a whole new level of yumminess!
To cook quinoa you will use 1 part quinoa to 2 parts liquid. So to cook 1 cup of quinoa you will use 2 cups of water or chicken broth.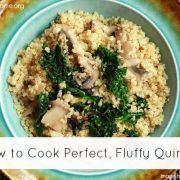 Print Recipe
Perfect, Fluffy Quinoa
Step by step instructions for making 3 cups of cooked quinoa.
Instructions
Place the quinoa in a mesh strainer, and rinse it very well with clean running water.

After it is thoroughly rinsed, place the quinoa, 2 cups of liquid and salt in a medium-sized saucepan.

Turn the pan on high and bring to a boil.

Once boiling, reduce the heat to medium-low, cover with a tight lid, and allow to simmer for 20 minutes.

When 20 minutes is up, remove pan from the heat and remove the lid. Cover the pan with a dish towel and allow to sit for another 10 minutes.

Once that 10 minutes is up, remove the dish towel and fluff the quinoa with a fork.
Following these simple steps will give you perfectly cooked, fluffy quinoa that tastes delicious!

Here are some yummy-looking recipes featuring quinoa for you to try!
Slow Cooker Chicken and Quinoa
Crock Pot Creamy Turkey and Quinoa
And here is another interesting link about how to grow quinoa!
Have you ever cooked quinoa? What are some of your favorite ways to use quinoa?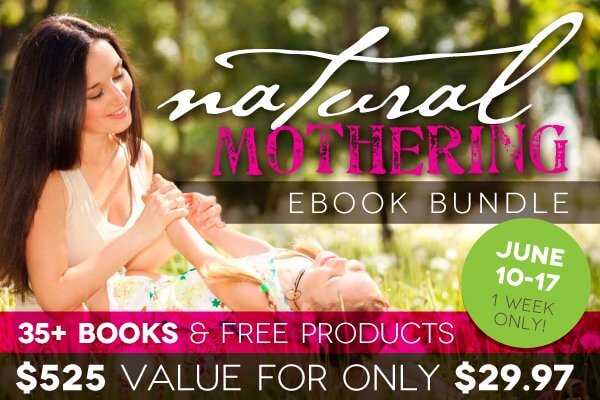 Speaking of cooking, there are some amazing eCookbooks in the Natural Mothering Bundle. But if you're interested,today is the LAST DAY to get it! The sale will end tonight at 11:59 EST!