Thrive Market Membership Review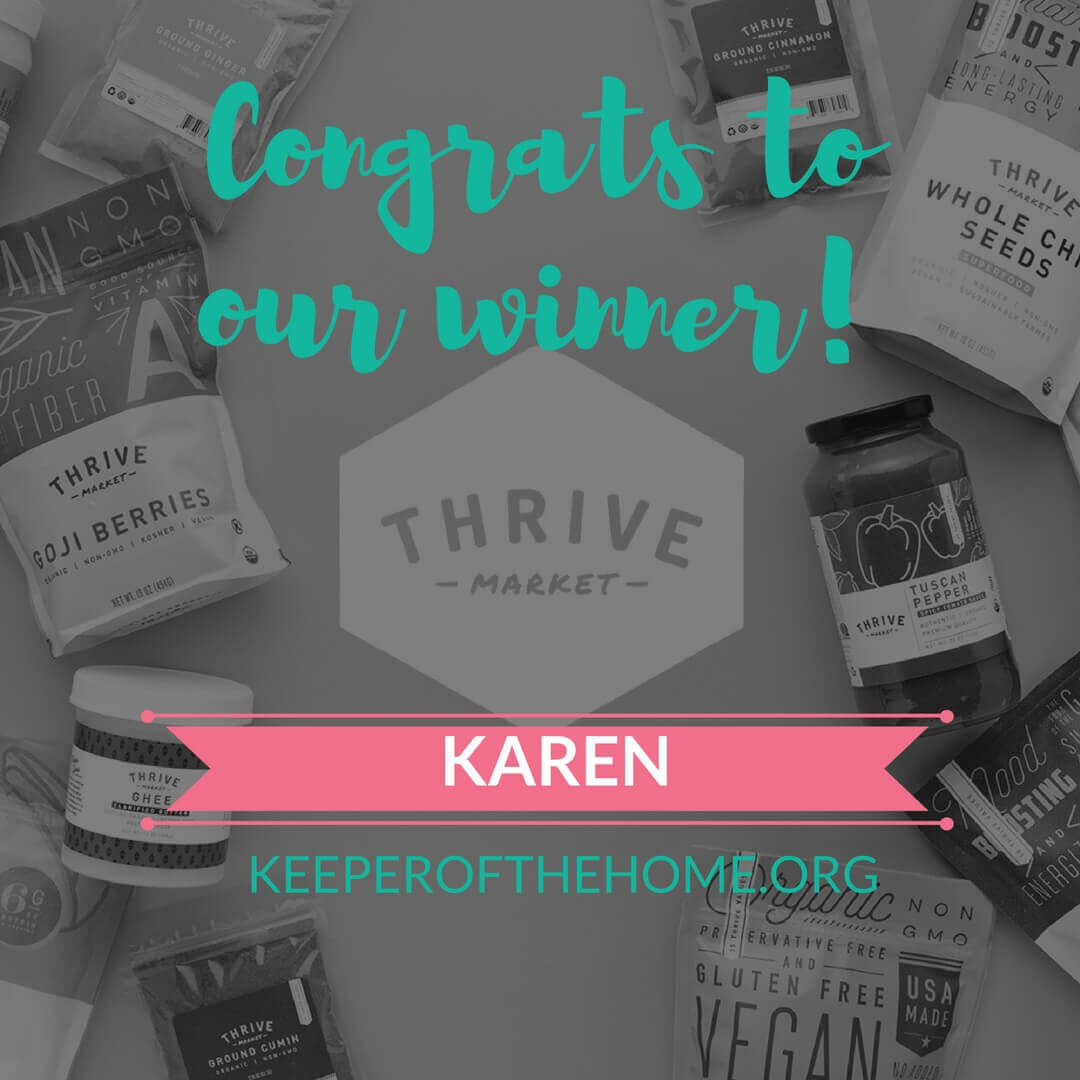 In November, we'll be giving away a planner from Homemaker's Depot, so be sure to stay tuned!
***
We're thrilled that the folks from Thrive Market are offering an exclusive offer to Keeper of the Home readers this month.
And I'm BEYOND thrilled that they are ALSO offering one lucky winner a FREE full year's membership.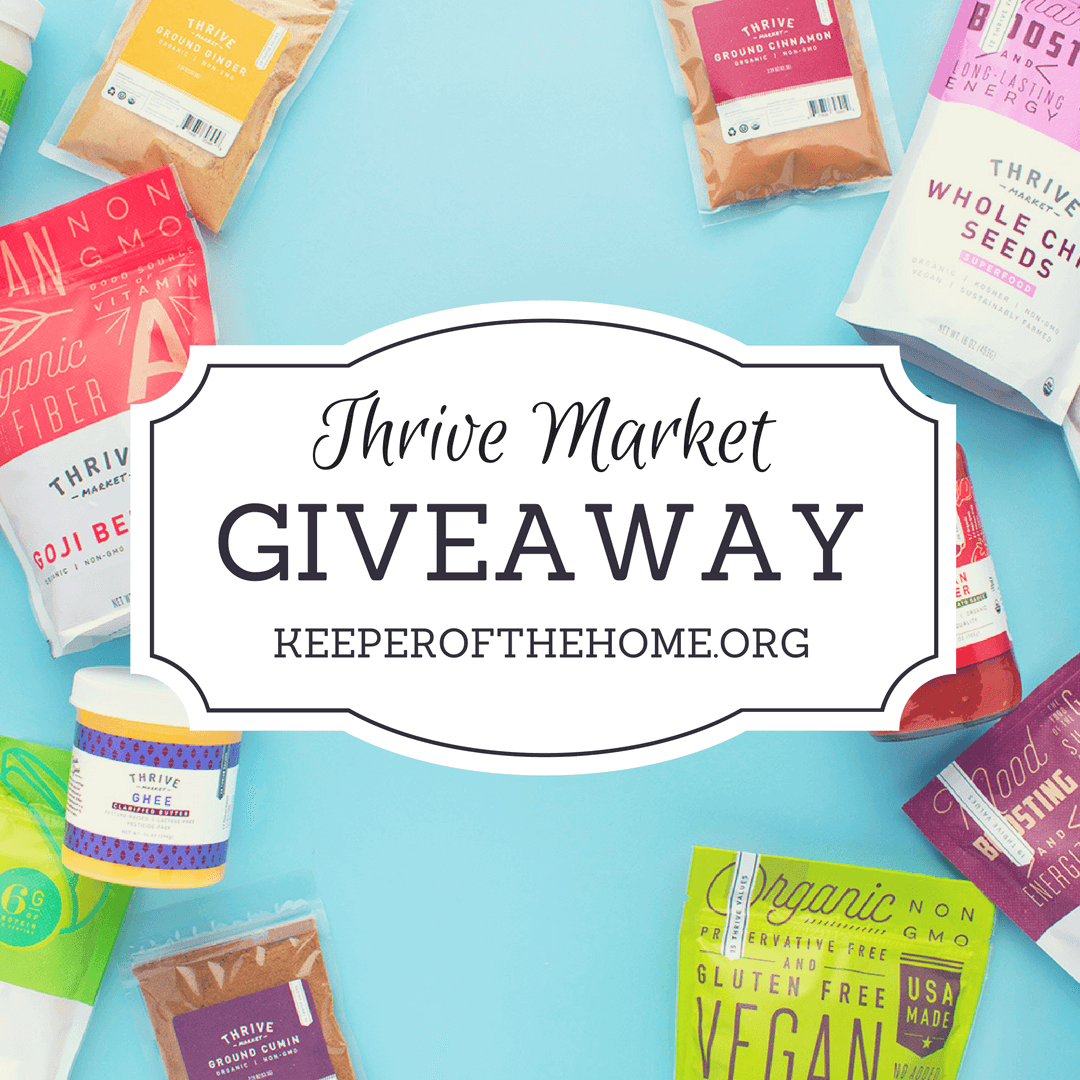 HOW TO ENTER:
Check out the details about Thrive Market below.
Enter up to 9 entries per person at the bottom of this post between today (October 10) and Sunday, October 16 at 11:59 PM EST.
What's a membership to Thrive Market?
It's easy for me, in the middle of a bunch of corn fields, to justify not driving far and wide to get great natural products. But even if you live in a metro area, you can benefit from the convenience of home delivery AND the savings they present.
On their website, Thrive Market says it's "on a mission to make healthy living easy and affordable for everyone."
They're doing that by making best-selling healthy foods and wholesome products available to everyone. In fact, when you join Thrive Market, they match your membership by donating one to a family in need.
A membership to Thrive Market gives you access to 3000+ healthy products, including 400+ trusted brands at 25-50% off retail prices.
Think of it like a warehouse membership club where you get to choose from ONLY the best healthy living products AND you don't have to leave your house to shop.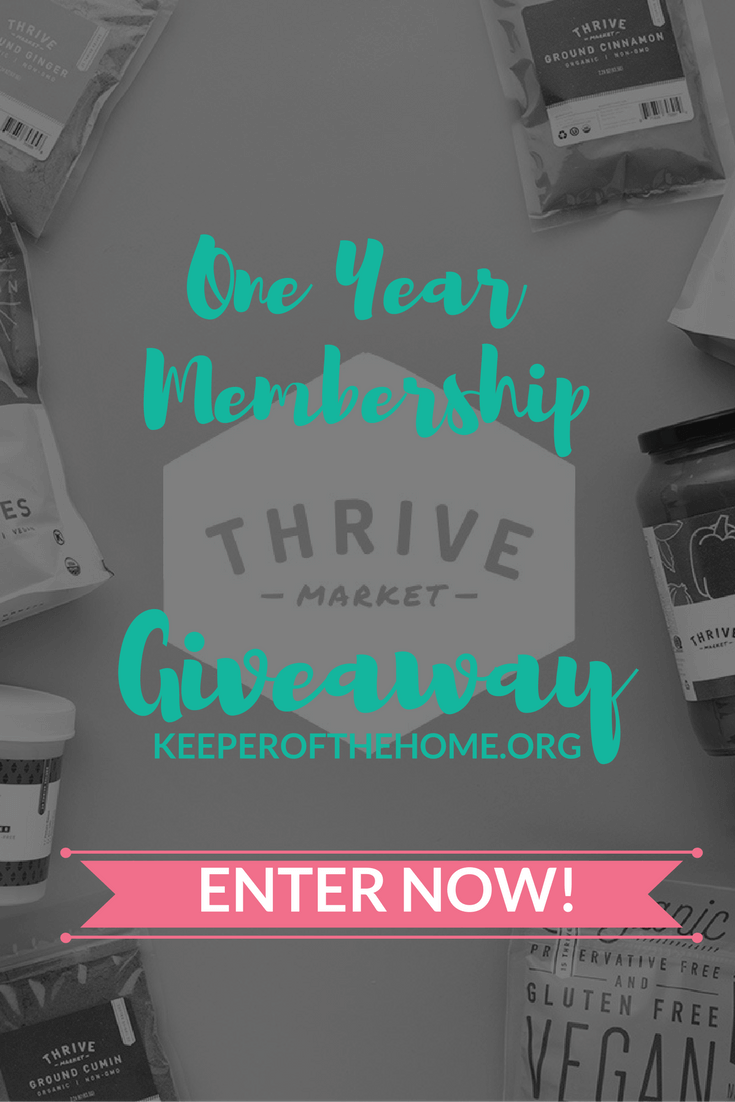 What makes this giveaway special?
Thrive Market typically gives 30-day trials. Which is great of them.
But this is 365 days. A WHOLE YEAR.
I don't know about you, but sometimes I sign up for a free 30-day trial and then my life happens and…yeah. I missed the chance to fully optimize that free offer.
But in a year?
I'll bet you'll be able to REALLY test out this membership and put it through its paces. 🙂
Enter to Win the One Year Membership to Thrive Market