5 Proven Methods for Choosing the Best Brand of Essential Oils (We Love Number 3)
Choosing the best brand of essential oils for what you want and need can be a huge hurdle, so I especially appreciate how Dr. Julie has explained this with her 5 proven methods. I'm especially a fan of #3! Enjoy! ~Ann
Two of the biggest questions I get, and usually at the same time, are:
What brand of oils do you use? AND 
How did you choose a brand?
There is not one essential oil brand for everyone out there, but there are brands of essential oils that provide better therapeutic support. That's why it's important to know what to look for when you research which is the best brand for you.
I did a lot of research and tried several different brands before settling on the one that I felt provided the best support for my family.
I also wanted a brand I felt comfortable recommending in my psychology practice. I have continued to research and I am always learning from research studies, various practitioners in healthcare forums, and conferences about the options in essential oils and other natural ways to support my body.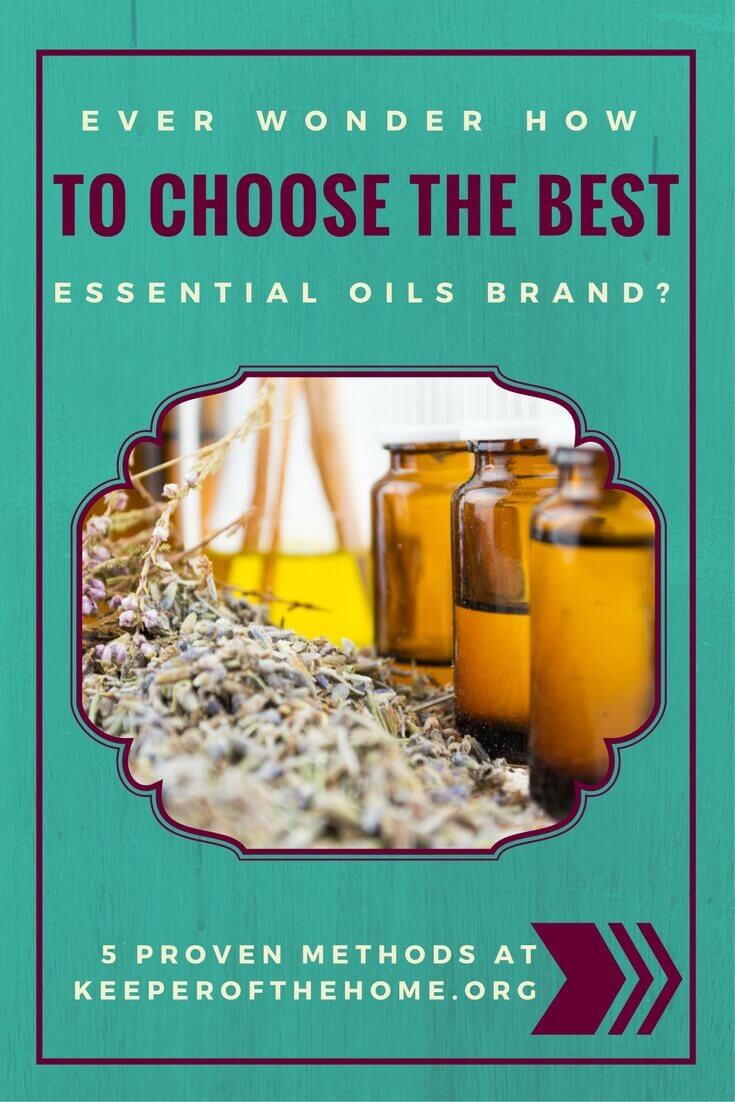 Here are the 5 proven methods for choosing the right brand of essential oils for you and your family.
1. Know the quality and purity of the brand's essential oils.
The quality and purity of the essential oils must be your first concern. It is easy to find "essential oils" on the shelves of local stores, big box retailers, and in products such as lotions and perfumes.
But, in reality, most of those oils are not pure therapeutic oils and have been created from synthetics or adulterated to make selling them at that price cost effective.
Sometimes those old sayings really are true: You get what you pay for.
But how can you know if they are pure?
Read the label. Oils made from dried herbs or with added ingredients will not give you the best benefit. Labels that say "pure" or "organic" do not give you the information you need. You want oils that have a Supplemental Facts label that lists out what is in the bottle just like you want labels on your food telling you all the ingredients.
2. Find out what testing is done before the essential oils are sent to market.
What tests are completed before the oils are sent to market? Will the company send you a list of tests they complete? Will they provide information and test results of specific oils? Will they provide test results for the specific batch that you have bought?
Even if you can't read all the scientific results yourself, this level of transparency helps you feel confident in the oils you are purchasing.
I recently heard a speaker at a conference discussing how sophisticated the adulteration of oils has become. As the product becomes more desirable to the public, people will find ways to capitalize on this and they become better and better at hiding their dishonesty.
Make sure you work with a company that is becoming more sophisticated in their testing to offset these frauds.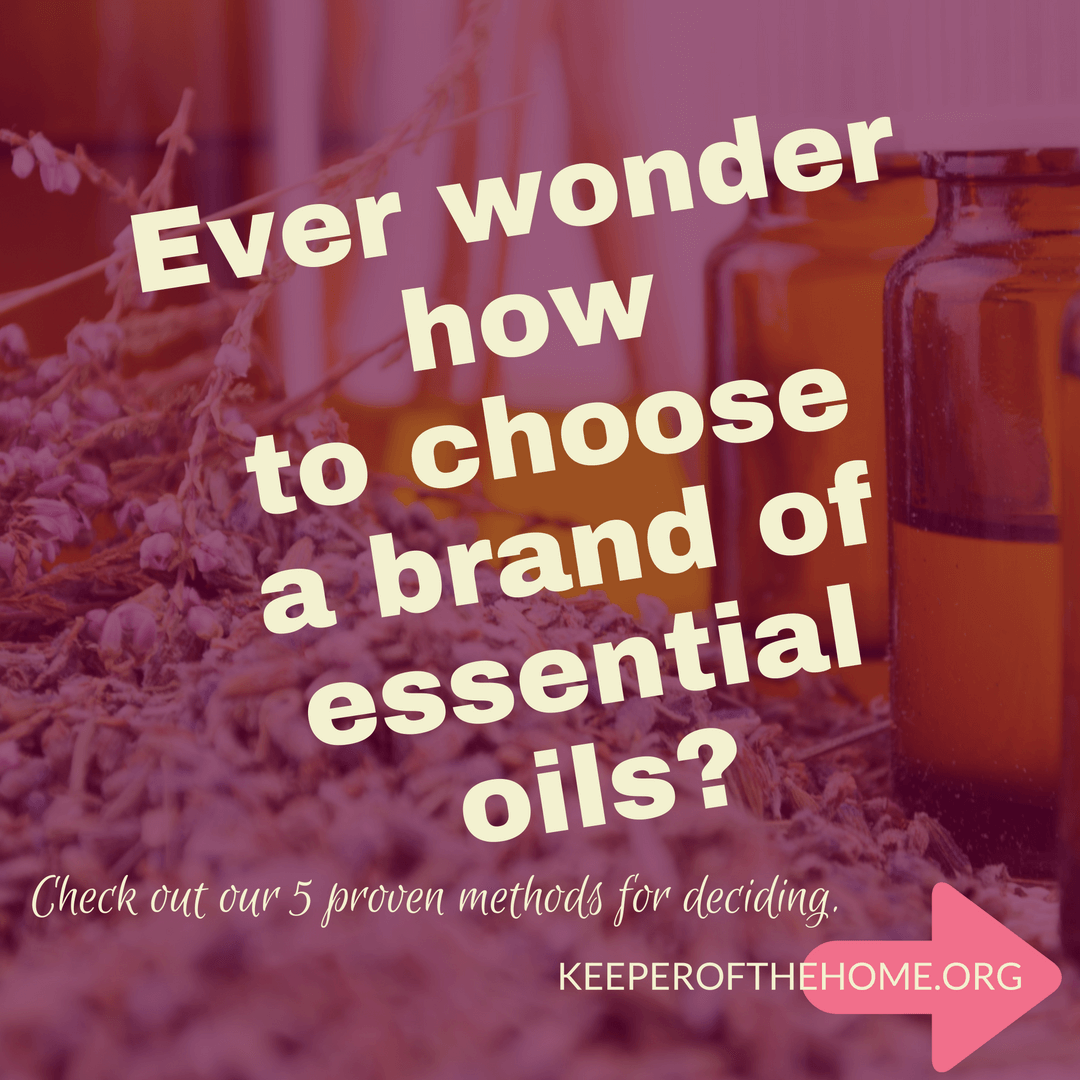 3. Learn about the sourcing of the essential oils.
Where does the company source their oils? Do they go through a middle man or do they work directly with the farmers? Do they source from around the world or have their own farms in one location?
Plants grow better in certain locations than in others. I live in West Texas and I do not try and grow pineapples here! We can grow cotton and sunflowers but not pineapples or mangos!
In the same way, I look for peppermint from the North West, frankincense from Somalia, lavender from Bulgaria, and lemon from Italy. Those oils are going to be vastly different than oils produced from less ideal locations.
4. Discover what essential oils education is offered by your brand.
Essential oils are becoming more and more mainstream. I was able to attend a doctor panel with 8 physicians from various fields discussing how they use oils in their practice.
I am looking at providing support for mental health professionals to incorporate oils into practices. It is hard to throw a stick without hitting someone willing to tell you about their essential oils experience!
Even so, it is still new to most people, and there are safety concerns to consider as well as methods to learn in order to get the best benefit from your oils.
If nothing else, you don't want to be wasting oil by using it ineffectively!
Find a company that values education and support. Connecting to someone willing to help you choose your oils and then develop plans for using them effectively will boost the effectiveness of your oils right from the start.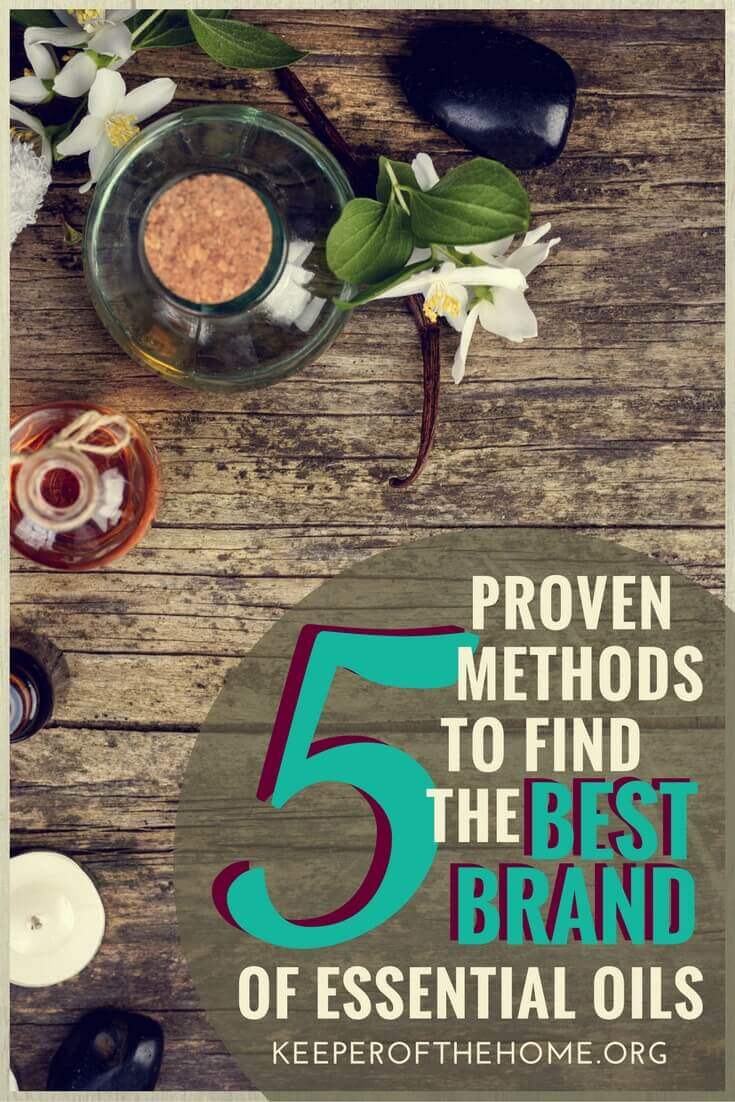 5. Insist on a positive impact in the world with your essential oils brand.
We all want to help others. We all want to support the planet. No one is pro earthquakes or slavery or poverty, right?
So, once you discover that essential oils can change your life, why not support others as well? Many companies producing essential oils use their platform to impact poverty in the countries where they source their oils, or to support humanitarian efforts through their charitable organizations.
Whether you are sharing one drop with a neighbor or going on a mission to Haiti to see the vetiver fields, you can align yourself with a company that shares this vision.
It is a win-win for everyone — the power of essential oils for you, and life changing support for the world. One drop at a time.
How do you go about choosing the best brand of essential oils?
I am always glad to share my experiences and I love collecting information to produce these simple checklists. If you would like more support or would like information regarding the specifics of my research and the brands I tried, please feel free to contact me at Julie@DrJulieBates.com. I hope you find the perfect fit for your family and you start seeing the impact today in your life!