I've always thought I was a pretty decent, healthy, semi-granola-y mama, but I'm finding myself stumped lately.
I have a 3 year old and can't seem to think beyond the old peanut butter and jelly for lunch.
And for my 1 year old, I'm stumped for car snacks. Tomorrow we're
leaving for Nana and Papa's again, I'm just not sure what to feed her
in the car. Most of my healthy snack ideas just aren't portable. Ideas???

Lee, you're not alone! Every mom has times when she draws a blank, myself included! 🙂
Here are some of my current and past lunch and snack ideas, for my two little ones:
Lunch
(Note- not every one of these is a complete lunch necessarily, but sometimes two random things put together can make up a quick and simple lunch. For example, applesauce and sweet potato fries, or muffins with veggies and dip.)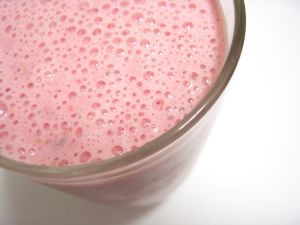 Fruit smoothie (we make ours with a yogurt or kefir base)
Applesauce
Yogurt (with homemade granola,  or with canned or fresh or frozen fruit or berries- popular choices for us include peaches, bananas, raspberries or blueberries, applesauce, etc.)
Grilled cheese sandwich (using good quality bread and cheese, of course)
Veggie sticks, like carrots, celery, cucumber, or peppers with a bit of dip
Sweet potato or yam fries
Fried rice (I add eggs, carrots, peas, corn and seasonings to mine)
Finger foods- cheese sticks, fruit or veggie slices, nitrate-free deli meat, crackers
Leftovers (ahh… my favorite, simple lunch. Reheat and serve. Bliss.)
Scrambled or hard boiled eggs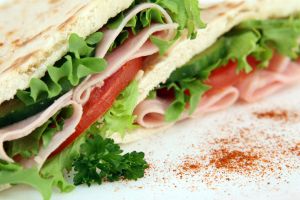 Sandwiches (using bread or pitas or tortillas, and then either nut butter with jam, or some sort of cheese, maybe meat, mayo, veggie or sprout combo)
Mini pizzas (tomato paste with a drizzle of honey over it, any veggies or pineapple or leftover bits of meat, etc. melted with shredded cheese in the toaster oven)
Homemade muffins or quick bread (like carrot, zucchini, banana or pumpkin)
Pancakes or waffles (either typically with butter and maple syrup or honey, or else with blended berries, or even with cream cheese and homemade jam- yum, yum, yum)
As well, here's a link to an early blog post I wrote on feeding kids easy and healtyh lunches, with quite a few of the ideas I mentioned in more detail (including how I make my fried rice and sweet potato chips, among others).
Finger Foods and Snacks on the Run
Homemade crackers or rice crackers
Fruit leather or fruit bars
Non-messy cookies or bars (ginger snaps, granola bars, baby cookies, etc. made with whole sweeteners, of course)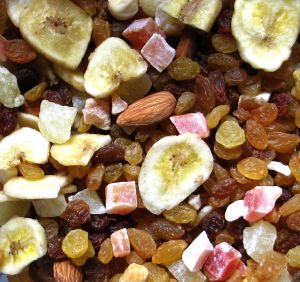 Dried fruit (apple rings, banana chips, dates, raisins, etc.)
Apple or pear slices (depends on age of child, of course)
Cheese (in bite-sized pieces or sticks)
Portable fruit (mandarin oranges, bananas, avacados, etc. though depending on the age of the child, these need to be eaten at a rest stop, not while driving, but they're easy to bring along and serve, nonetheless)
Non-crumbly bread (or tortilla ripped into small pieces works well)
Jars of yogurt and fruit sauces (again, for the rest stop)
Alright ladies, I'm sure you have tons of other wonderful ideas to contribute and we want to hear them all! Please share your quick and easy toddler lunches and portable snacks for little ones with us!