Taking a Personal Retreat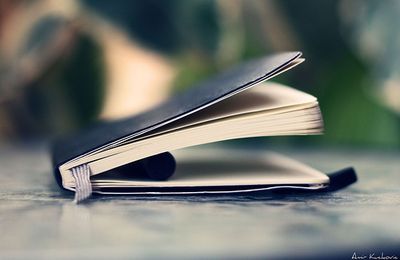 Image by Amir K.
Every once in a while, a mom could use to just get away for a little while.
I'm not talking about self-indulgence or feeding the idea of constantly needing "me time". Our society tells us often enough that it's time we stopped doing everything for everybody else and started focusing on meeting our own needs. I don't believe that type of thinking is Biblical. We have been called to serve our families, laying down our lives for others and for God's kingdom, and to trust in Him (not ourselves) to ultimately meet all of our needs!
I do, however, think that it can be an incredibly beneficial thing to plan to take a "personal retreat" once or twice a year. This can be anything from a couple of hours in a coffee shop, to spending the day at a park by yourself, to actually going overnight somewhere and having a full day or two by yourself. It all depends on the season of life that you are in (newborn or nursing babies, a husband or family member that is able to stay with the children), your financial limitations, etc. but I think that anyone can find a way to carve out at least a little bit of purposeful time.
So what's the point of taking a personal retreat?
For me, it is a way to spend some focused, quiet time seeking God, reading His word, praying over specific issues in my life and just generally asking Him to renew my vision and my priorities for the season of life that He has me in.
It is also an opportunity to read encouraging or challenging books on important topics (on mothering, on marriage, on home educating, on a specific spiritual topic). It can be an ideal time to really flesh out the different things in my life that are fighting for my attention, and bring some clarity to what is most important and then make a plan to focus on those things and release the others.
Planning can happen more easily when I am already in the mode of refocusing myself and setting goals and priorities. I find it the perfect time to tweak my schedules and routines, to plan for upcoming months of home educating and blogging, to determine projects I want to accomplish, to choose new books to read or set a new direction for personal devotions, and to set goals (and steps to accomplish those goals) in various areas.
If you're interested in the idea of taking one, see this older post where I talk a little bit more about taking retreats, and also highlight the book Shopping for Time
which was instrumental for me in beginning to take my own retreats!
What I'll be doing this weekend…
Starting tonight, I will be serving dinner to my family and then leaving the house for several hours alone. The next morning after breakfast, I will go out again and take the entire day, until it's time to come home for dinner. My husband and I have been planning this for quite some time, and he is fully supportive of my desire to do this. He also takes retreats a couple of times a year, and we are both in agreement as to just how helpful they are to us and how they enable us to better function in the roles that God has given us.
I've been anticipating taking this retreat for the last several months, and I am so eager to go and enjoy some intimate fellowship with God, and to come home (as I always do) just bursting with eagerness and joy to do what He has called me to do, with a fresh sense of purpose and direction!

Have you ever taken a personal retreat? What did you find the most beneficial about it? If not, would you like to take one?