Simple and Frugal Soft Drink Recipes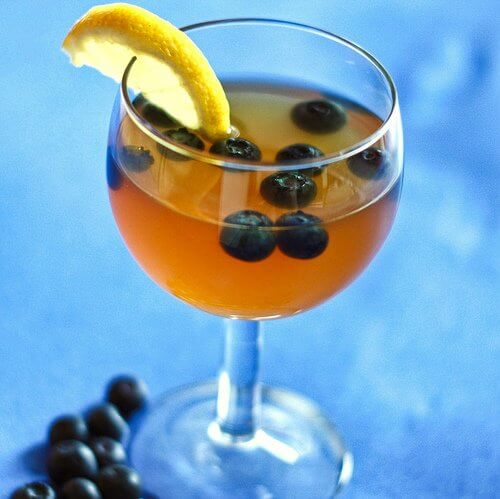 In my house, the beverage option is usually simple: water. It's always there, it's very cheap, and my kids know to ask for it (and not ask for other stuff).
Of course, this gets boring sometimes. Who wants to always drink water?! I know I don't. However, buying drinks is expensive. I know that when we are at Grandma's house, my kids could go through a $4 bottle of juice in about a day (granted it's a special treat there and they may not drink it quite as fast at home — but this is even if we dilute it 1/2 and 1/2 with water). I don't have the money to keep buying juice like this, nor do I think it's healthy to do so.
We can still have fun and frugal drinks, though. 🙂  Check out these neat ideas!
Simple and Frugal Drinks
Strawberry Limeade — Simply blend up the lime juice, strawberries, water, and a little honey or other sweetener for a fun and refreshing drink.
Apple-Carrot Juice — This is great as a smoothie base or to drink straight. Fresh-pressed juice is healthy!
Chocolate Milk — Who doesn't love this treat now and then?
Strawberry Milk — I usually use homemade milk kefir for this. I mix about 3 c. kefir, 1/2 c. honey and 1/2 c. strawberries and blend together. Plain milk would work too.
Fresh lemonade — I mix the juice of 1/2 a lemon, a couple tablespoons of honey, and water to make a quick lemonade. My kids love it!
Peaches'n'honey tea — I love peach tea! It's a great spring or summer drink (and heat it for winter soothing).
Lemon "electrolyte" drink — It's like "Gatorade" but much healthier and very yummy. I do this if anyone's been sick recently or if we've been especially physically active.
Herbal Tea — I have some fun flavored herbal teas that I like to make. Strawberry-kiwi, papaya, raspberry, etc. I stir in raw honey and add ice to them. I make this like other moms make Kool-aid. 🙂  (My kids know my "tea pitcher," which is this vintage glass pitcher I got at a thrift store for less than $1. I love it, and they get excited when they see it because they know tea is coming!)
Kombucha — I love this, and so do my kids. I make lots of different flavors, like grape, cherry, strawberry-lemonade, ginger, and pineapple, and they will all drink it. (I just released a video on how to make it, and a free ebook too!)
What's your favorite simple and frugal soft drink?
Top image by SweetonVeg