Struggling to Get Your Kids to Eat Real Food? Here's How Our Family Did It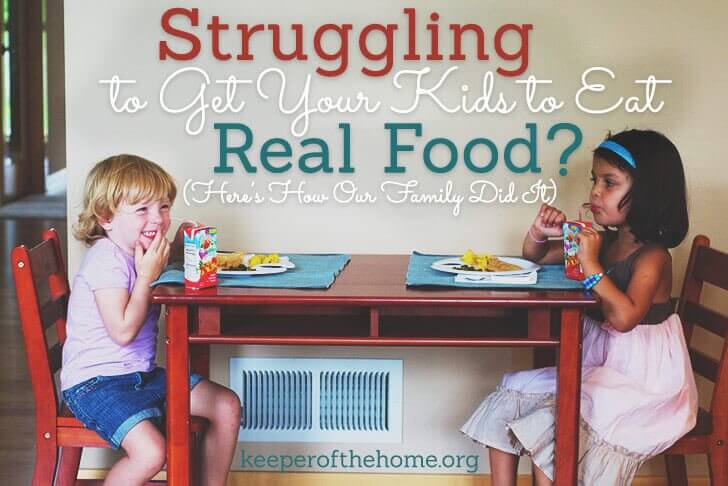 By Ann, Contributing Writer
Believe me, I know that getting your kids to eat real food is not always easy.
For my husband and I, it's been trial and error… a lot of error on my part, but through grace and patience, together we are getting there.
You see, we married almost four years ago, blending two families. We each had three kids (yes, I know, the modern day Brady Bunch right? More on THAT later…) and each family had different eating habits.
Thanks to my midwife, whose children ate real food, I was inspired to start early, but my husband didn't have that early coaching and encouragement.
In fact, he had been in survival mode as a single dad for a number of years working overtime to run his own business, leaving no room for planning meals let alone grocery shopping.
When we married, the kids had been used to eating french toast sticks from the freezer every morning, sugar laden PB&Js for lunch every day on bleached white bread and boxed dinners like mac'n cheese for dinner.
YIKES! I wanted to go cold turkey immediately and get these kids eating real food, real fast.
As you can imagine, that didn't go over well.
I fixed uber healthy, uber yummy meals and they just looked at it like it was the grossest thing they had ever seen. The worst part was they wouldn't even try it.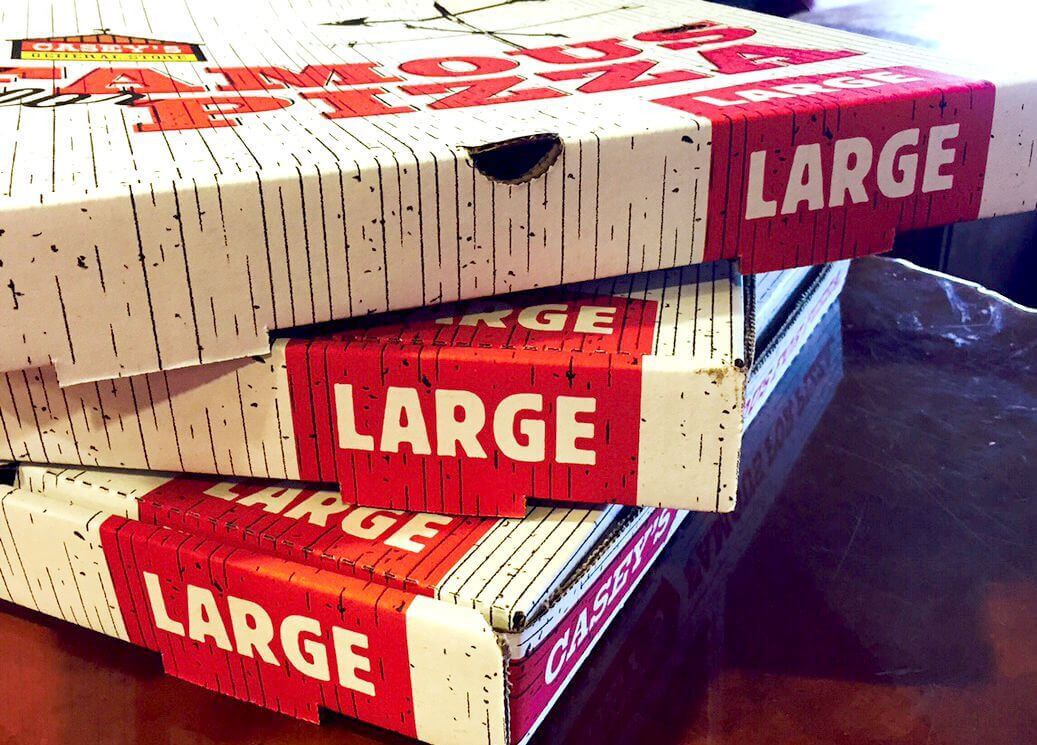 A real food breakthrough
I got so frustrated that I just quit making dinner altogether for about three months!
Seriously, we ordered lots of pizza during that time. Our blended family had enough blending to do as it was and we wanted dinner to be positive family time. So, I took a break to regroup.
Fortunately, I have been blessed with an amazingly patient husband who had the same goals in mind. Together, we stepped back and reassessed our goals for our family.
Then something cool happened… the kids all went to camp!
My husband and I had a couple of wonderfully children-free weeks, but that's not what I'm talking about here. The kids went to camp and came back excited about the foods they had eaten. REAL, whole food.
At first I was annoyed they had been eating real food at camp and wouldn't touch it at home. But we started asking questions and realized it wasn't the food that was the exception. It was how it was served!
Buffet-style brainstorm
At camp they had served everything as a buffet. A pasta bar, taco bar, salad bar … yes, they were even eating salads!
You name it, if it was on a buffet, they loved it.
That gave me an idea: What if I served my normal meals adapted into a buffet style?
I make pasta, so I made it buffet style and served three different styles of pasta in regular, gluten free and egg noodle with three different sauces. Go figure, it worked! I kept at it and after a while I noticed some pretty cool changes.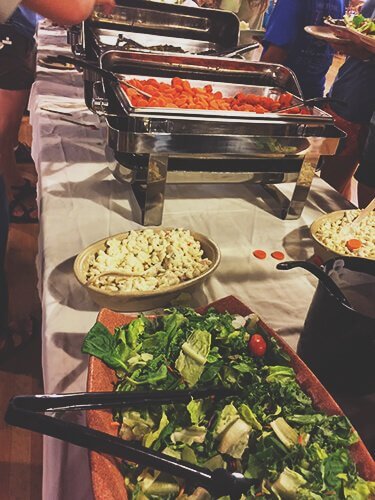 As we got used to the buffet style dinner, they started trying new things. I noticed that if they had control of what went on their plates, they would try a little bit of something new and often went back for more.
Quinoa instead of plain white rice, or squash instead of fries! Real foods were soon replacing processed.
Wow! This prompted me to provide more and more options at each meal. All of the kids were benefitting from this style of serving food. It became fun to try new foods. 
I often include a salad bar with dinner and almost all of the kids will create and eat a salad in some form.
Now these days, I don't have to turn every meal into a buffet. It took a while to get here, but now they will eat pretty much anything without complaint.
I enjoy watching them create their own meals, however, so that's how most our meals are served. We now love dinners as a family and cherish the fun, fellowship and real food.
Even better is that as they get older, they've become interested in where their food comes from and why I choose real, whole food over processed, industrial foods from the store.
More and more they ride with me to the local dairy to pick up fresh milk and eggs and I hear them telling their friends about how we eat and why we chose this journey.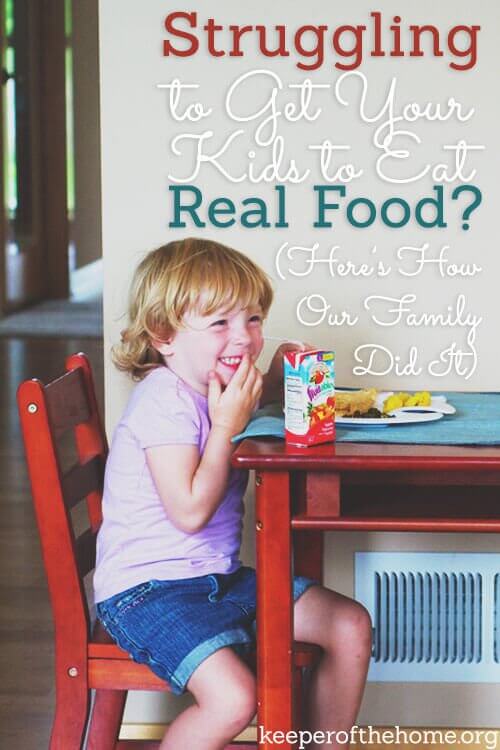 Our struggle to real food has become a journey filled with grace, love, health and happiness in the kitchen.
I want to encourage you on your journey whether you are all in or just starting out. Go slowly and remember why you chose real food.