3 Herbal Teas That Build Your Defenses Against Cold And Flu Season
;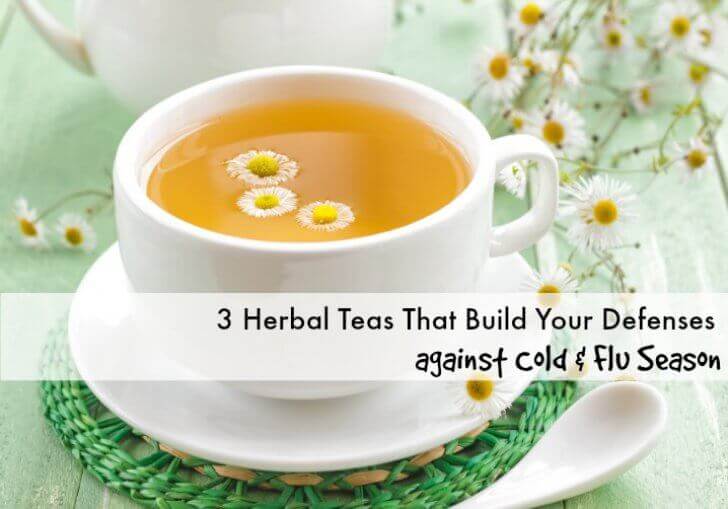 By Andrea Green, Contributing Writer
Cold and flu season is right around the corner. What are you doing to build your defenses?
Adding any or all of these 3 herbal teas to your natural medicine cabinet can help keep you healthy all flu season long, thanks to their immune boosting abilities.
Chamomile Tea
If you dread the thought of catching a cold, now is the time to start making a hot cup of chamomile tea a daily habit.
Chamomile is most effective when consumed regularly. So integrating a cup into your daily routine is the best way to boost immunity.
Drink your cup of chamomile tea
in the evening, close to bedtime. Not only does the chamomile aide in relaxation and a good night's sleep, but the flavinoid compounds in chamomile tea also will work as immune boosters.
An additional benefit, chamomile is very gentle, so it is excellent for use for children and the elderly.
In fact, if you don't use chamomile daily as an immunity booster, this tea should still make it's way into your natural medicine cabinet. It provides almost immediate comfort for upset tummies.
A word of caution: Because chamomile is a uterine stimulant, pregnant women should ask their doctor before regularly consuming chamomile tea.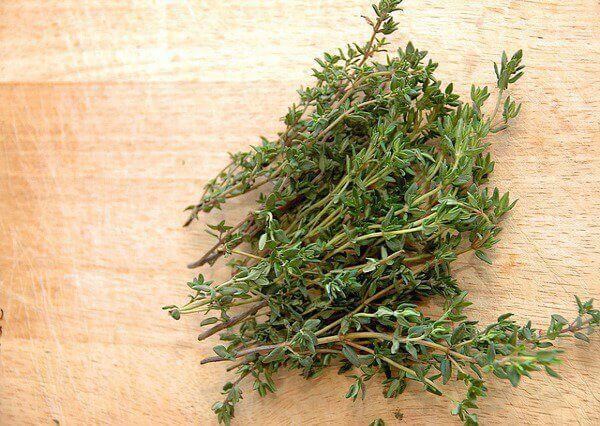 Thyme Tea
Thyme is another useful tea for boosting your body's defenses against colds and flu.
If you have a sunny windowsill, growing your own thyme for tea is a great way to have a plentiful and inexpensive source of thyme.
To brew thyme tea, simply steep one teaspoon of fresh leaves in boiling water for 3 to 5 minutes. Strain and sip.
While thyme is one of the best herbal cold defenses, drinking too much can actually mimic flu-like symptoms. Add one cup of tea to your day and you'll have consumed enough to get all the benefits and none of the side effects.
Echinacea Tea
[Tweet "Research shows echinacea can boost our body's defenses against colds and flus."]
In fact, laboratory evidence has proven echinacea fights inflammation in the body which reduces the length and severity of colds and flu.
However, you need to take echinacea at the first sign of a viral infection in order for it to work to its full potential.
Please note, echinacea is not a daily treatment for boosting your immunity like chamomile and thyme. Instead, it should only be taken at the first signs of a cold or flu.
One thing to consider before adding echinacea tea
to your diet: If you are allergic to ragweed, you are likely to be allergic to echinacea.
If you are making herbal teas part of your regular routine, you may be interested in these Herbal Teas that Detox.
Our family uses herbal teas on a regular basis, does yours?
Disclosure: This post contains affiliate links. When you buy through our links, we earn a small commission, which helps to keep this site going so that we can continue to offer free and useful content, so thanks!