My 3 All-Time Favorite Soups (Plus a Cheeseburger Soup Recipe!)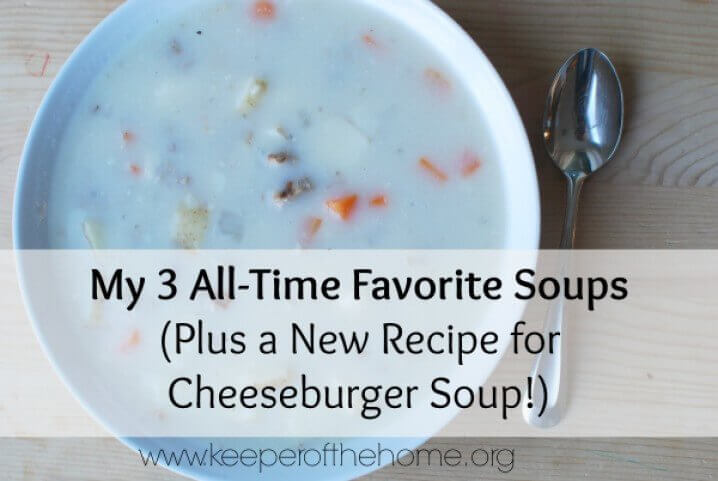 Check out the delicious cheeseburger soup recipe that Beth is sharing with us today!
By Beth, Contributing Writer
I think my absolute favorite thing about this glorious golden autumn season is the reintroduction of soups back to my menu. I love soups of all kinds.
In my opinion soup probably the easiest thing to play around with for a cook that likes to tinker with recipes. They are so forgiving and versatile. The possibilities are pretty much endless, and they are difficult to mess up.
I make lots of different kinds of soup, but I have three recipes in particular that I find myself making over and over again, year after year. They are nourishing and comforting and family favorites in our house.
I also came up with a new winner a little while ago from my absolute favorite soup-creating method: throwing random leftovers from the fridge into a pot with a little of this and a little of that, and BAM. Magic happens. I call it cheeseburger soup, and it is comfort food at it's finest!
First, I will share my three old standards that have stood the test of time the last few years, then I will share the new kid on the soup block: Cheeseburger Soup. Yum.
This is a recipe I developed while on the GAPS Diet in 2010, and it is simple and rich-tasting while also being extremely nourishing and gentle. I add cream cheese to it now, which is not GAPS-legal, but the rest of it is.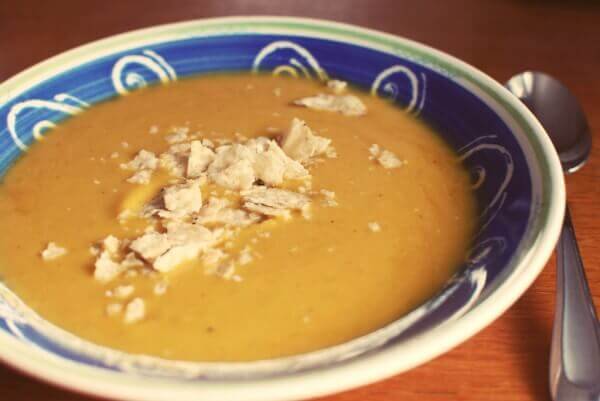 This one is slightly more time-intensive, but OH MERCY is it ever worth it. Seriously. This is a soup I would hoard in the back of the fridge so I didn't have to share. The flavor is just ridiculous.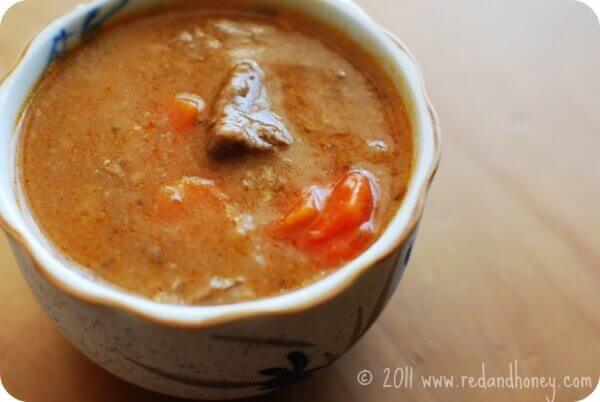 As I mentioned, I have many soup loves. My One True Soup Love, however, is this one, hands down. It's like eating tacos in soup form, and that, my friends, is a beautiful thing. The Taco Soup love has spread to our friends and family as well, and they all agree that it's just a fantastic recipe (that all of our preschoolers and toddlers enjoy, too!)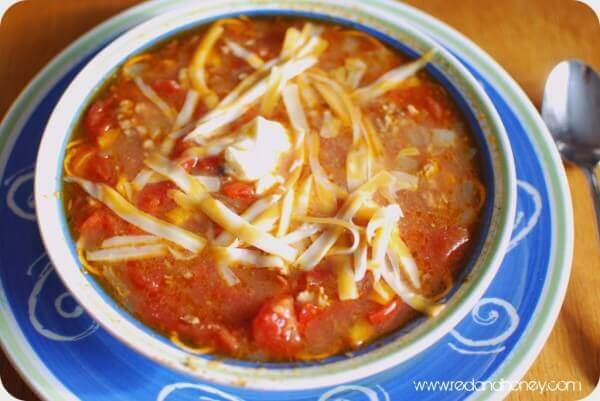 And now for the latest addition to the Ricci Soup Family: Cheeseburger Soup.
It was a highly scientific process: take leftover cooked cheeseburger patties from the fridge and make soup out of 'em. Yup.
Complicated, right? Ha. In the end it turned out pretty awesomely, so I thought I should share!
Here's the recipe!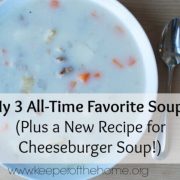 Print Recipe
Cheeseburger Soup
Ingredients
1/4

cup

butter

3

large carrots

sliced or diced

1-2

onions

diced

4

cups

of chopped potatoes

whatever size you prefer

1

tsp.

salt

1

tsp.

each of ground mustard

coriander, garlic powder

6

cups

of homemade chicken stock

5-6

cooked hamburger patties

crumbled or roughly chopped (you could also just use fresh ground beef if you don't have leftover burgers, but it may be less flavorful than if you use burgers that are already seasoned, like in my homemade burger patty recipe. I would suggest perhaps frying up the meat with the spices from the burger recipe I linked, then proceeding with the soup recipe.)

2

cups

of whole milk or 1 cup of cream

1/2

cup

arrowroot powder or rice flour

in a lidded jar with 1 cup of water and shake to dissolve- this way it won't make lumps when you pour it into the soup.

2-3

cups

grated cheese

sharp cheddar, or another kind with strong flavor is best
Instructions
Saute the onions and carrots in butter. This can be in your soup pot to save dishes!

Once they are starting to soften, add the potatoes and the meat. Let them get all nice and cozy together for 5-10 minutes, then add the broth and the rest of the ingredients, except the cheese.

Simmer until potatoes are fully cooked and soup is nicely thickened. Just before serving, stir in cheese. Pairs beautifully with a side Caesar!
Enjoy!
What's your all-time favorite kind of soup? Do you have a version of cheeseburger soup in your home?
This post is sponsored by Plan To Eat. Plan To Eat was born from our desire to eat real food — great food — prepared at home, together as a family. Plan to Eat is an online menu planner that uses your recipes, scheduled for the days you want them, automatically generating your grocery list, organized the way you like to shop. Eat well. Eat together.