8 Unique Recipes With Zucchini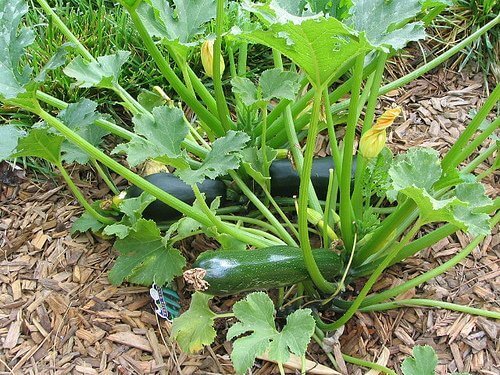 About this time of year, people are wondering what to do with all the zucchini that just keeps coming from gardens. Zucchini is nutritious – a great source of fiber, antioxidants, Vitamin C and many B vitamins – and it's delicious too!
But we seem to have a love/hate relationship with zucchini. It's fun when you can start harvesting them, but then when they don't stop, it's easy to get a little sick of it!
In fact, there's a running joke in my town:  Don't leave your house or car unlocked or you might return to find a bag or two of zucchini inside!
There's lots you can do with all that zucchini. Zucchini bread is a beloved favorite. But what if you've made zucchini bread and still have zucchini coming out your ears?
Here's 8 unique ways to use zucchini and give you something new to try!
1. Zucchini Avocado Salad
4. Gluten Free Carrot Zucchini Pancakes ::  Gluten Free Food Ideas
5. Grilled Zucchini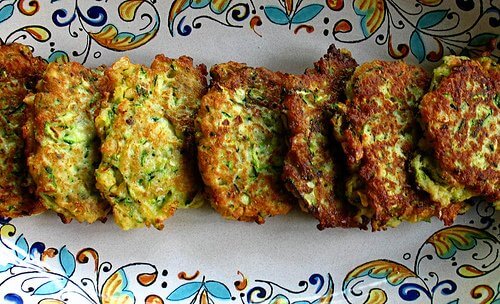 6. Fried Zucchini ::  The Finer Things in Life
8. Zucchini Chocolate Chip Cookies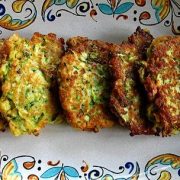 Print Recipe
Zucchini Chocolate Chip Cookies Recipe
Ingredients
¾

cup

coconut oil

1

cup

Rapadura or raw sugar

1

egg

1

tea vanilla

2 ½

cups

flour

2

teaspoons

baking powder

½

sea salt

1

tea cinnamon

1 ½

cups

grated zucchini

1

cup

chocolate or carob chips
Instructions
Preheat oven to 350*F.

Cream together coconut oil, sugar, egg and vanilla.

In a separate bowl, combine the flour, baking powder, sea salt and cinnamon. Add this to the creamed mixture.

Add zucchini and chocolate or carob chips.

Drop from a teaspoon onto an ungreased baking sheet. Bake for about 15 minutes or until golden on top.
What are your favorite recipes to use up all your zucchini?