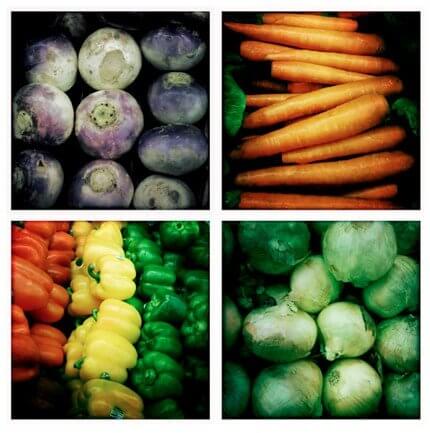 Written by Angela Beery, Contributing Writer
Now that the spring season is upon us, it is the perfect time to talk about fresh, local produce! Many exciting opportunities are ahead of us in the coming months.
I don't know about you, but I am looking forward to taking a stroll down to the farmer's market, grilling locally grown vegetables and picking my own strawberries at a local farm!
During this tough economic time, many families who normally buy solely organic food are finding it more difficult to do so. Although it is always best to buy organic (for the sake of the soil and the farm workers), for many this is just not possible right now.
So, how can we balance the undeniable need to eat right with the financial pressures we are facing as a society? How can we provide the maximum amount of safe and healthy foods while staying within a tight budget?
Be encouraged – it can be done! With a little bit of planning  and creativity and by eliminating refined and processed foods completely from our grocery lists, eating organic foods can really be affordable!
Selecting food for our families is a huge issue that cannot be addressed in one post, which is why I have provided links that I hope will inspire further research.
Safe/Healthy Food
When feeding a family the rule is as simple and as obvious as this – if it's not food, don't eat it. Food full of harmful chemicals found in pesticides, hormones and antibiotics are simply not an option. Refined and processed foods, too, are expensive and of little to no nutritional value.
The Dirty Dozen
Most likely you are familiar with the "Dirty Dozen," a list of the twelve most highly contaminated fruits and vegetables put out by the Environmental Working Group. The produce on the "Dirty Dozen" list have thin skins, which provide little or no barrier to pesticides entering into the food itself.
Try Substituting!
If you are finding the organic versions of the "Dirty Dozen" to be too expensive, try substituting! There are safe, non-organic, alternatives to the "Dirty Dozen."
Listed below are the "Dirty Dozen" and some alternatives.
Peaches – watermelon, tangerines, oranges and grapefruit
Apples – watermelon, bananas and tangerines
Bell Peppers – green peas, broccoli and cabbage
Celery – broccoli, radishes and onions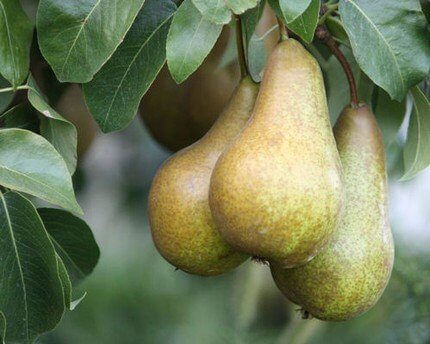 Nectarines – watermelon, papaya and mango
Strawberries – blueberries, kiwi and pineapples
Cherries – blueberries, raspberries and cranberries
Kale – cabbage, asparagus and broccoli
Leafy Greens – cabbage, cauliflower and Brussels sprouts
Grapes – blueberries, kiwi and raspberries
Carrots – sweet corn, sweet peas and broccoli
Pears – grapefruit, honeydew melon and mangos
Potatoes – eggplant, cabbage and earthy mushrooms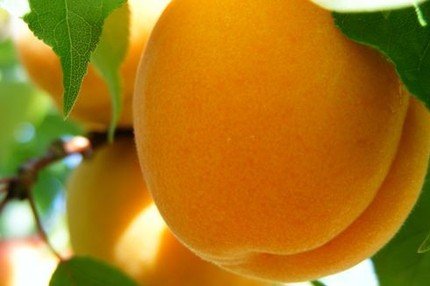 The "Clean Fifteen"
Much emphasis has been put on the "Dirty Dozen" in the media lately, but very few people have heard of what is called the "Clean Fifteen."
The items on the "Clean Fifteen" list are those with thick, protective skins that are the least susceptible to pesticides.
The list includes: Onions, Avocados, Sweet Corn, Pineapple, Broccoli, Mango, Asparagus, Sweet Peas, Kiwi, Tomato, Cabbage, Eggplant, Papaya, Watermelon and Sweet Potato.
According to the Environmental Working Group, families can reduce their intake of pesticides by 80% by eating fruits and vegetables on "the Clean Fifteen" list and only organic versions of "the Dirty Dozen."
It is important to note that there are a few food items that are just not safe unless in organic form. Among the produce listed on the "Dirty Dozen," the Environmental Working Group also recommends organic, hormone and antibiotic free milk, coffee and meat products.
Budget Tips

Feeding organic food to your family truly can be affordable.
Here are ten tips that will help you make it happen:
1. Commit to buying organic versions of those foods with the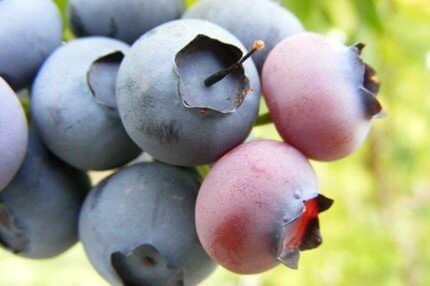 highest levels of pesticides and hormones. This includes milk, meat and produce items found on "the Dirty Dozen" list.
2. Buy in season. Seasonal fruits and vegetables usually cost less. For a list of seasonal foods in your area, check out Sustainable Table.
3. Shop the sales. Base your meal plans off of what is on sale and buy in bulk when items you use frequently are on sale.
4. Buy local. Purchasing locally grown food cuts down on transportation costs and supports the local economy. As a result you will save money, too!
5. Pick your own produce. For a list of farms where you can pick your own produce visit www.pickyourown.org. Picking your own food can save you money and it's fun, especially for kids!
6. Join a CSA (Community Supported Agriculture). It's local, it's healthier and you get a TON of produce for your money – what more could you ask for?
7. Shop the Farmer's Market. Buying directly from the farmer saves you money and gives you the added benefit of knowing exactly who your food comes from.
8. Grow Your Own Organic Garden. Keeper of the Home is one of the greatest resources on organic gardening. There are also numerous blogs/websites available that provide information on how to grow your own organic garden. For the greatest success, search for sites that apply specifically to the region you live in. Hone your gardening skills by taking a Master Gardener class this summer at your local cooperative extension.
9. Try Freezing and Canning. Freeze and/or preserve bulk items from the farm stand or home garden to last throughout the winter months. You can read up on safe freezing and canning methods at your local library or at Pick Your Own. The best resource available on freezing baby foods is Super Baby Food by Ruth Yaron.
10. Commit to buying only whole, unprocessed and unrefined foods. Highly processed and refined foods provide little nutritional value and are very expensive. Eating whole foods means your family will consume less, maintain a healthier body weight, and have a higher resistance to illness, more energy and better moods. By eliminating processed and refined foods from your grocery list, you will find that you have more money to spend on whole/organic food.
Is buying organic important to you? If so, how do you make it work in your budget?

Photo Credit: flandersfield