DIY Friday: Healthy St. Patrick's Day Treats
Here's a healthy St. Patrick's Day treat for your little leprechauns to celebrate the coming holiday…or spring…or Easter…or anytime you want a fun snack!
By Ann Timm
Fueled by St. Patrick's Day, the folklore, and the fun of the Irish, we enjoy getting into the festivities and teaching our kids about different cultures. My husband and I love to travel and we encourage our kids to as well. By introducing them to foods and cultures at home, they get interested and excited to learn more about other people and places.
They learned that a leprechaun is a little creature from Irish folklore who's sort of like a fairy, but usually depicted as a tiny man with a beard and found at the end of a rainbow with his hidden pot of gold. You may not know that, though they can be mischievous, just like my little leprechauns ;)….they are solitary in nature and spend the majority of their time making shoes.
As legend has it, if a human happens to catch a leprechaun, they grant three wishes in exchange for their release.
In my house, around St. Patrick's Day, our little leprechauns are the ones wishing…for treats, of course!
I try to limit the amount of sugar and candy that come into our house, but sometimes, especially on holidays, it's hard to find healthy tasty treats to satisfy that celebration snack the kids are not so quietly pleading for.
A couple of years ago I was searching for healthy treat ideas for St. Patrick's Day when I came across this 'Leprechaun Candy' from Sweet Treats and More and my kids instantly fell in love with it. The original recipe does include a boxed jello with yucky ingredients, but with the main ingredient being grapes, it's a great alternative to many other candy items.
So, what is healthy about this snack?
grapes, yum!
the kids make it on their own
it's a fun activity for us to do together
the conversation about healthy or health'ier' snacks
the prompt for mom to find an alternative to box jello!
Even now, as teenagers, they grab this 'candy' so quickly I only put out a small dish at a time and hide the rest! Of course, this is one they can and do make on their own.
We had a ton of fun making this video with them and it prompted awesome conversations about choosing healthy snacks. Please take note, the Jello used here is not healthy! Nope, not at all.
Here's a slightly healthier 'candy' to make for your little leprechauns:
You can also use grapes to make as a summertime treat, freezing them for hot summer days. This is another household favorite with our teens!
Healthy St. Patrick's Day Treats: 'Leprechaun Candy'
Ingredients
one bunch of green grapes
1 box lime jello/or healthier, homemade alternate
one gallon size plastic baggie or container of similar size
Directions
Rinse grapes but do NOT dry
Place wet grapes in bag or container,
pour in jello mix,
close container, and shake until jello covers all the grapes evenly.
Pour grapes into uncovered dish, refrigerate and allow to dry until set.
Here's a fun link to a homemade jello that my kiddos and I found after our discussion of alternative sweets…
…and here's a sugar-free, gluten-free store-bought option if making your own seems a little overwhelming.
What's your favorite St. Patrick's Day sweet treat? Do you discuss healthy options with your kids?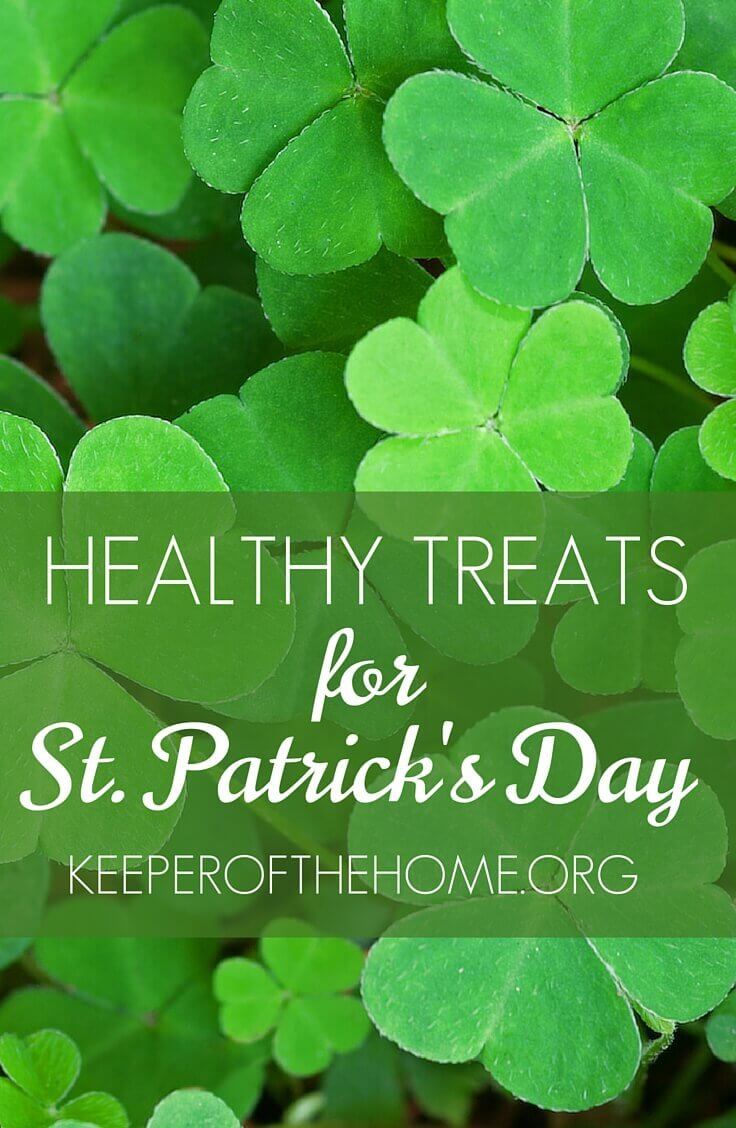 Disclosure: This post contains affiliate links. When you buy through our links, we earn a small commission, which helps to keep this site going so that we can continue to offer free and useful content, so thanks!