Nourish Your Face with Homemade Skin Care
I'm the first to admit that my so-called "wisdom lines" have often tempted me to take drastic measures. Don't get me wrong. I definitely believe in aging gracefully. But I also think there's a graceful way to put up a fight.
Yet, as much as I want to keep that youthful glow, slathering my face with expensive chemical-laden skincare products is not an option. Why? Because our skin is the gateway to our body. In other words, what goes onto our skin, goes into our bodies. So the best bet for healthy living is to choose all-natural products that are free of harsh, toxic chemicals.
Of course, there are an abundance of natural skincare lines to be found, which is great. But they can be quite expensive! That's why I've recently started making many of my facial care products at home using wholesome real foods and other all-natural ingredients.
Choosing the Right Ingredients
The first step in making your own skincare is to choose the right ingredients. There are so many wholesome foods and other all-natural ingredients to choose from that make excellent skincare products. Here are a few of my personal favorites:
• Avocado has amazing moisturizing properties, which makes it especially excellent for dry skin. The healthy fats and other beneficial nutrients in avocado help to prevent premature wrinkling and reduce inflammation. In addition, many facial care experts recommend using avocado oil, since it closely resembles our skin's own natural oils.
• Baking Soda works well as a natural means for exfoliating dead skin cells, leaving your face smooth and clean. In addition, baking soda's slightly antiseptic properties can help alleviate breakouts.
• Egg Whites help to tighten skin, giving your face a healthy glow while diminishing the look of fine lines. Egg whites also help to remove dead skin cells and draw excess oil from the pores while tightening them.
• Fresh Fruits often are used in facial products because they're rich in nutrients that aid in healthy skin. For example, papaya helps to moisturize and even-out skin tone. Strawberries function as a mild alpha hydroxyl acid helping to exfoliate skin, and the antioxidants in blueberries help to hydrate and repair dry damaged skin.
• Honey is a wonderful friend to your skin. Its soothing anti-inflammatory properties are perfect for any skin type. Full of B vitamins and polyphenols, honey protects skin from damaging free radicals which helps to reduce wrinkles and encourages the formation of new skin cells. In addition, the antibacterial and antimicrobial properties of honey naturally help acne-prone skin to heal and clear.
• Natural Oils often are used to moisturize skin. Coconut oil and avocado oil are two of the most popular and both work well for all skin types. For normal to oily skin types, another excellent choice is jojoba oil. And for dry skin, carrot seed oil is often recommended. In addition, natural oils rich in vitamin E (such as argan oil, flaxseed oil and apricot oil) may help to slow the appearance of aging.
• Yogurt is a common ingredient used in homemade facial masks. It helps to absorb excess oil and makes your skin feel tighter and smoother. It also helps even out skin tone and has anti-aging properties that help fight free radicals.
How to Make Your Own Facial Care Products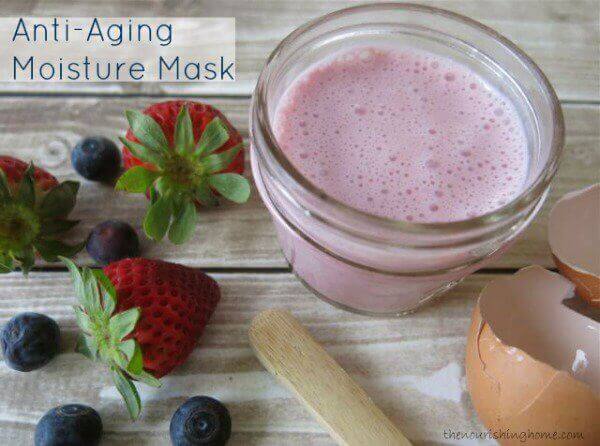 Making your own facial care products is a relatively simple process. Once you've selected the ingredients that work with your skin, it's as simple as blending them together and storing them in airtight containers.
To get started, I recommend trying out some good recipes and adjusting them according to your skin type and sensitivity. To help you, I'm sharing my Easy Anti-Aging Moisture Mask recipe, along with links to more than a dozen other great homemade facial care recipes that will bring a whole new meaning to the phrase "feeding your face."
Easy Anti-Aging Moisture Mask
Forget expensive spa treatments and products, you can help reduce fine lines and achieve healthy skin by using wholesome real foods available right in your own kitchen. This age-fighting moisture mask is one of my favorites!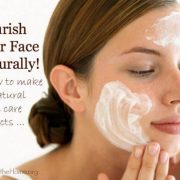 Print Recipe
Easy Anti-Aging Moisture Mask
Ingredients
1

egg white

2

teaspoons

raw honey

2

tablespoons

yogurt

1/4

cup

quartered strawberries

or halved blueberries (see *note below)
Instructions
Place all the ingredients into a blender and blend until completely smooth. Allow mixture to sit for 10 minutes. (For a cool, refreshing mask, refrigerate the mixture for 10 minutes.) Apply to a clean, dry face. Wait 5 to 10 minutes, then rinse thoroughly with warm water. Follow with your favorite all-natural moisturizing lotion.
Notes
Strawberries work well for oily skin types. Use blueberries for normal, dry and sensitive skin types. For an added moisture boost, add 1/4 of a ripe avocado before blending. Remember, even with all-natural skincare products, it's always important to test a small area of skin first to make sure you are not sensitive to it before using it on your entire face or body.
More Recipes for Nourishing Your Skin
Looking for more great ideas? These easy-to-make, nourishing skincare recipes are certain to brighten your complexion au naturale.
Nourishing Facial Cleansers: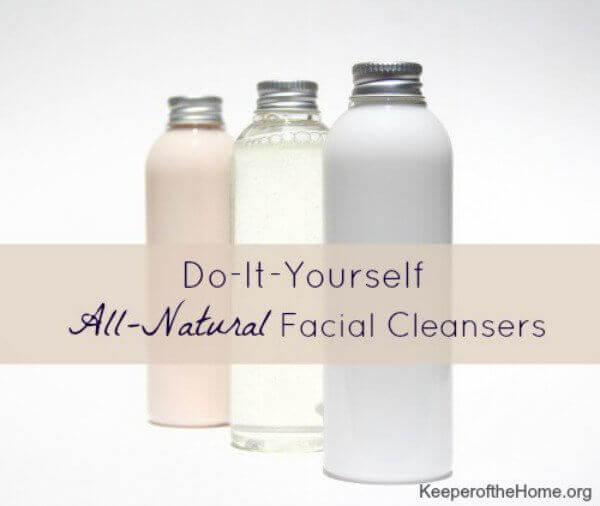 • DIY All-Natural Facial Cleansers (photo shown above)
• Facial Lotion Bar
• Honey Cleansing Method
• Jojoba Oil and Rose Water Cleanser
All-Natural Facial Toners: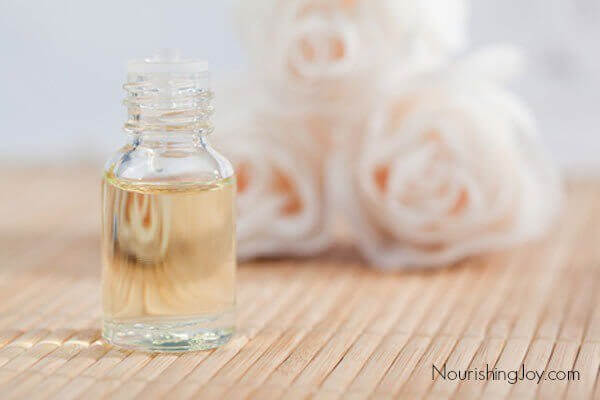 • 5 Homemade Facial Toners (photo shown above)
• Natural Homemade Facial Toners
• Facial Toner for Acne Prone Skin
Recipes for Exfoliating Naturally: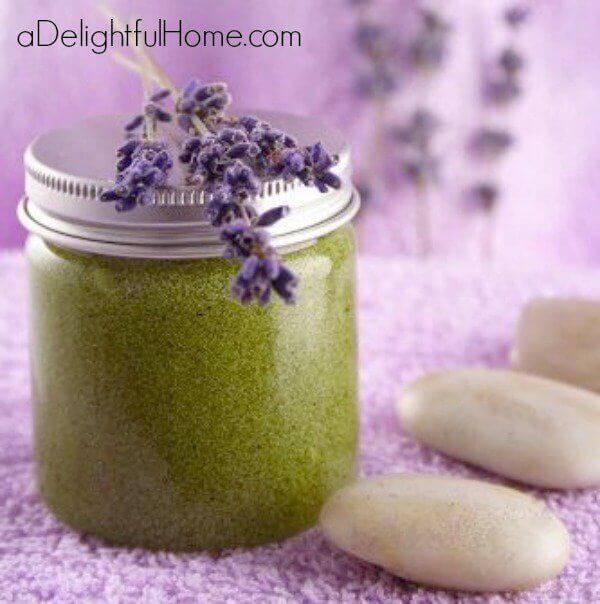 • Homemade Facial Scrubs (photo shown above)
• DIY Coconut Oil Scrubs
• How to Make Your Own Exfoliating Scrub
Nourishing Masks for Healthy Skin: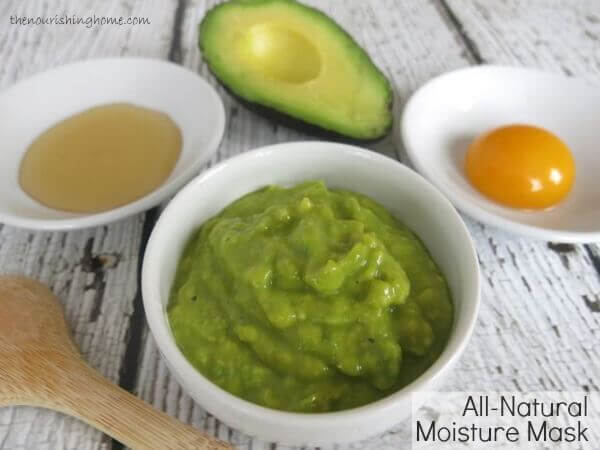 • All-Natural Moisturizing Facial Mask (photo shown above)
• Honey Face Mask
• Skin Brightening Kiwi Mask
• Tumeric Facial Mask
Moisturizing Au Naturale: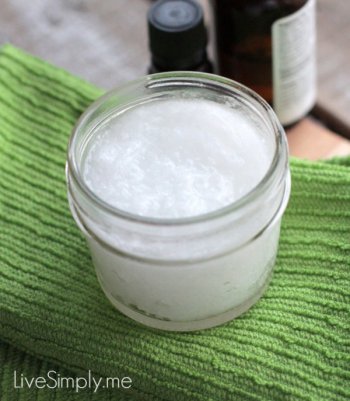 • Simple Homemade Moisturizer (photo shown above)
• Homemade Facial Lotion
• Whipped Shea Butter Moisturizer
More All-Natural Facial Care Tips and Recipes:
• Skincare for Acne Prone Skin
• Summer Skincare Tips
• 5 Ways to Use Oil as Part of Your Skincare Routine
What are your favorite ways to naturally nourish your skin?