Spring Clean Your Garden Tools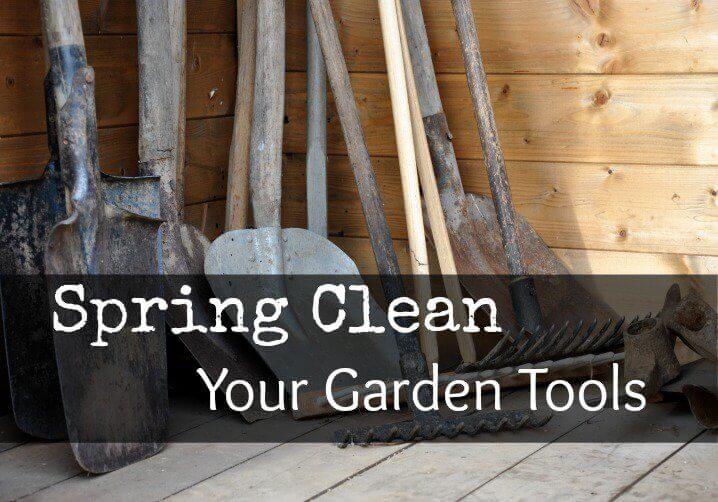 Now that the days are starting to get longer and the air is starting to get warmer, I'm itching to get outside and garden.
Since I live in Colorado, I still have several weeks before I can plant anything outside. However, now is a great time to spring clean all my garden tools. Then, when the time for planting finally arrives, I'll be ready for the fun task of planting.
Keeping garden tools clean will help them last longer. Clean tools also are better for the health of your garden.
Here's how to get started spring cleaning your garden tools:
Terra Cotta Pots
Empty your pots of old and depleted soil. If your pots have a whitish build up, you need to remove it.
Start by using a cleaning brush or steel pad and gently dry brush any white deposits.
Next, find a bucket that is large enough to hold your pot. Fill the bucket with a vinegar and water solution. Add 1 cup of white vinegar to every 6 cups of water.
Allow your pot to soak for 20 to 30 minutes. Depending on its size, you may need to turn the pot to make sure you get all sides submerged.
Finally, wash your pot with soap and water. Castile soap is excellent for this.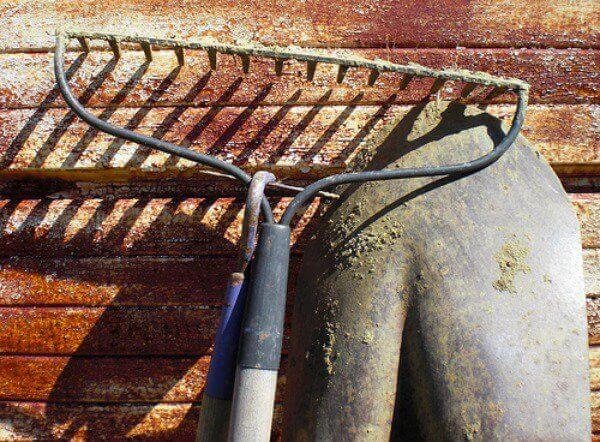 photo credit: Ano Lobb
Shovels
Inspect your shovel for any rusty spots.
Rub a thin layer of non-toxic linseed oil over the shovel. Use a wire brush or pad to scrub off any rust.
Next, inspect the handle. If it has any splinters or rough sections, use a piece of sandpaper to smooth them out.
You can rub a thin layer of linseed oil over the wooden handle to keep it from drying out and to prevent further splintering.
Pruners and Shears
Start by washing blades with castile soap and water.
Use a wire brush or steel pad to scrub off any rust.
Apply a thin layer of linseed oil to prevent rust from forming again.
Note: This is a great time of year to get your pruners sharpened. Sharp pruners protect your plants from getting crushed or bruised which makes them vulnerable to disease.
Now that your tools are ready to go, check out my Top Ten ways to save money on your garden.
Have you cleaned your garden tools yet?