Natural Homemade Facial Toner for Clean Skin
Using toner (or astringent) as part of a regular skin care routine is helpful in removing dirt, tightening pores, and preparing the skin to be moisturized.
Toners are also known to remove excess oil from the skin, which is helpful for those with extremely oil skin. That said, the pore-tightening effects of toner are beneficial to most skin types.
Many of you may already use toner, and I expect you've also heard that witch hazel is an excellent, inexpensive alternative to skin care brands. So, today I'd like to share a few different ways you can make toner at home.
Super simple toners (no recipe required)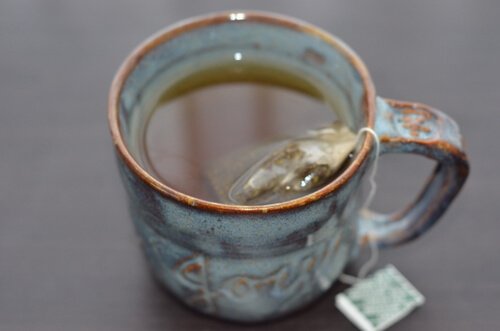 Green tea
Brew a cup of green tea and allow to cool. Use a cotton ball to apply to skin.
Green tea especially helpful in soothing irritated skin or sunburns.
Easily found at the grocery store or pharmacy, witch hazel is an excellent toner for oily-to-normal and combination skin. It is best avoided on sunburned or extremely dry skin. Because of its antibacterial properties, witch hazel is useful in treating acne prone skin.
Aloe Vera juice
Apply pure aloe vera juice as you would any other toner. This is most suitable for oily skin but can be soothing to sunburned or wind burned skin. It is not recommended for extremely dry skin. If you find aloe vera too drying, dilute with up to 50% distilled water.
Toner recipes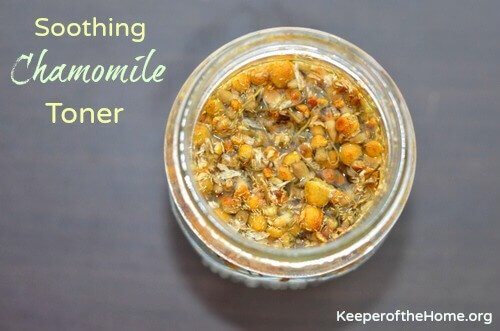 If you would like to try your hand at making toner, the following three recipes are simple and quick to prepare.
Soothing Chamomile Toner
Ingredients:
Instructions:
Mix everything in a glass jar. Close with a tight-fitting lid.
Allow to sit for 2 weeks.
Strain and pour into a clean jar.
Sweet Orange Toner
Ingredients:
½ cup witch hazel
10 drops sweet orange essential oil
Instructions:
Add ingredients to a clean jar, close with a tight -fitting lid. Shake to blend.
Mint-Vinegar Toner
Ingredients:
Instructions:
Mix all ingredients, cover and allow to sit for three days.
Strain out the mint leaves and pour toner into a clean container with a tight fitting lid.
How to use toner:
Clean skin with cleanser, wash off with warm water.
Pat excess water off with a dry towel.
Pour a small amount of toner onto a cotton ball and apply to the face. If you do not wish to use cotton balls, you may also spritz the face with toner stored in a spray bottle. Just be sure to close your eyes first!
Do you use toner regularly? Have you ever tried to make your own?