New Year's Resolutions Don't Have to Be Cliche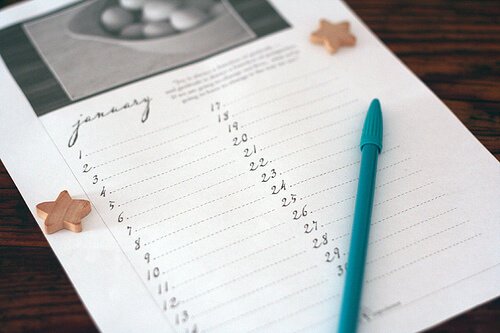 By Kate, Contributing Writer
We're coming up on the end of December, and the end of 2012, pretty rapidly. A lot of people are starting to think about New Year's resolutions. Still others have given up the practice…they consider resolutions to be silly and cliched and generally a waste of time.
The majority of people will eventually break their New Year's Resolutions. In light of that, it does seem like maybe they are just a cliche. After all, it's not really a "magic time" when the calendar flips over to a new year, and swearing that you'll change your life and fix all your problems this year is really not going to happen, at least for most.
But.
The general concept of New Year's Resolutions doesn't have to be a cliche.  We just need to adjust our view of what they are and how we tackle them.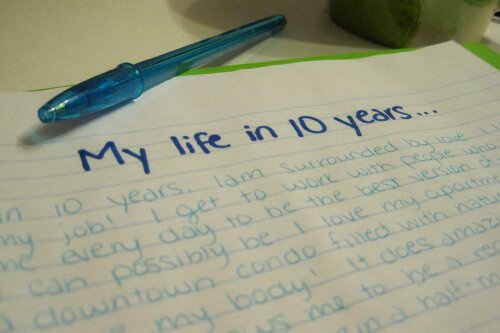 Image by lululemon athletica
Making Real New Year's Resolutions
As I said, if your resolution is to fix your entire life this year, it's not going to happen. We can't change ourselves overnight or become entirely different people.
Or, if your resolution is one of the extremely common "I'm going to lose all this extra weight" or "I'm going to stop eating junk food" type, it's probably also not going to happen. Not because it can't or it shouldn't…but because it's too vague and often, too big a step at once.
The impending new year is a great time to take stock of your life and identify areas that you would really like to change.  It's good to assess and set goals.  It doesn't have to be a cliche — it can be a real, valuable exercise!
I've been personally making resolutions since I was about 13 — quite a while now. I've considered them carefully, I've written them down, and I've referred back to them often. Those are just a few tips for making real resolutions. 🙂  But let's examine that more carefully.
Consider Carefully
A grandiose goal or one that "seems" ideal but doesn't fit your needs or lifestyle isn't going to happen. What is really going on in your life that you want to change?
Is, for example, weight loss really a priority for you right now? Or maybe you'd rather focus on getting healthier in other ways? Or maybe you have more pressing issues with relationships, a business, homeschooling, or something else that needs your attention instead. What are the area(s) that you really need to focus on? (And be honest — this is just an exercise for you, privately!)
Write Them Down
Whatever goals you make should be written down. This is so important because it serves as a record that you made the goal, as well as something that you can refer back to when you need some extra motivation.
Some people even like to write their goals, or some of the baby steps to the goals on a post-it note and stick it to their bathroom mirror or fridge so that they will see it daily and be reminded that way.
Refer Back to Them
Unless you check back on your list, you won't know if you are meeting your goals! Aim to look back at least once a month, and check off goals that you have achieved. This is also a good time to update your list by adding any new goals you've made or changing goals to suit your new situation, if needed. (You do not have to stick with something that is not working for you! Goals are meant to improve your life, not make it harder.)
Create Baby Steps That are Measurable
Where most people truly fail is in this area. "I'm going to lose 50 lbs." is a great goal, but there's no plan in that statement. How is that going to happen?
Writing down a series of baby steps towards that goal will be helpful. Things like "I will stop drinking soda and replace it with low-sugar iced tea" or "I will take a 15-minute walk at least 4 times a week" are two examples of good places to start for this particular goal. Those are really manageable baby steps that pretty much anyone can do, and it's easy to see if you're meeting your goals or not when it's so specific.
Don't Let "Failure" Get You Down
Let's say your resolution is to get up by 7 a.m. every day and get dressed and ready to start the day immediately. Suppose one day you don't feel well and you sleep in until 10 and stay in your PJs until 4. Who cares? You haven't failed. You had one bad day. We all have bad days when we don't do what we should. Cut yourself some slack and start again tomorrow.
Goals should have room for being human built in because we will mess up.  We will want some candy, or not be in the mood for a walk, or feel too tired to get up early. It does not negate your goal, it only means you are human.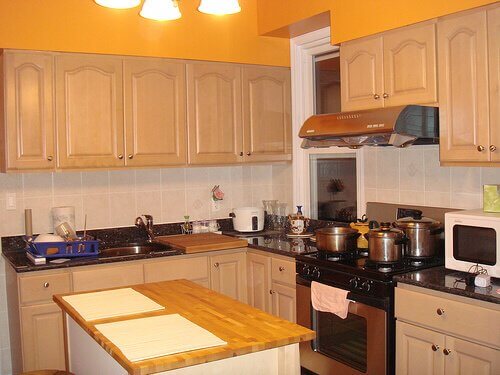 Image by palindrome6996
What Should Resolutions Be?
Resolutions don't have to be anything specific. They can be anything at all — whatever works for you. Some examples include:
becoming a more patient mother,
keeping the kitchen clean,
finding a better organizational system for homeschooling supplies,
spending more time with your husband,
writing a book,
doing a craft project,
learning a new skill,
taking a college course (online or in person),
working towards a promotion on the job,
…or anything else!
Any way that improves your life is great. Resolutions do not have to be centered around health or wellness, which is what a lot of resolutions are typically about. A resolution is just a chance to make a goal that works for you.
To help make these goals a reality, you may want to set aside time within the next few weeks for a New Year's Planning Retreat–or go through a book like Money Saving Mom's 21 Days to a More Disciplined Life.
In January, we'll be having a "31 Days to Better Health & Wellness Challenge" over at Modern Alternative Mama, which will cover relationships, eating habits, organization, pregnancy, and lots more. Hop on over to check it out.
Will you make resolutions this year? Why or why not?
Disclosure: This post includes affiliate links.