An All-Natural, Homemade Oven Cleaner
;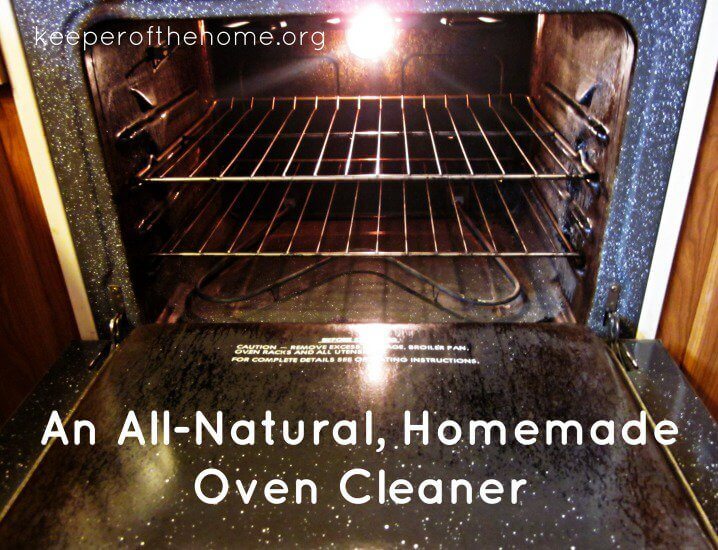 By Hilary Bernstein, Contributing Writer
I love to clean. Since I have two young children, my ideal of a clean house has greatly changed over the past seven years, but I still enjoy cleaning – especially spring cleaning.
Each March, April and May I gladly welcome the warmer temperatures, sunnier skies and longer days by thoroughly cleaning each room in my home. I love the dusting, polishing, vacuuming, purging and reorganization that my chores bring.
But I dread one chore in particular. I just cannot get excited about cleaning my oven.
My family has always lived in homes with older appliances, so I've never experienced the ease of a self-cleaning oven. Before I ever was aware of toxins in cleaning products – and even after I knew, when I was enduring stress-filled, hectic times of my life – I used oven cleaners in aerosol cans.
The cleaning process wasn't as simple as I'd anticipated. It involved a lot of spraying, coughing, waiting and scrubbing.
I was eager to attempt a safe, homemade oven cleaner made with only baking soda and white vinegar. Could these two green cleaning staples possibly clean my filthy oven?
Surprisingly, yes.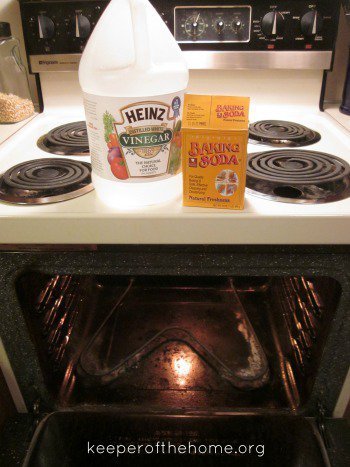 The inside of my oven is a daunting place for an experiment in natural cleaning because it's covered with the crusted-on, burnt-on remains of our meals.
While I love to try real food recipes, I often forget about cleaning up after myself – especially if I've spilled something in a hot oven. Once the oven door closes and dinner's on the table, I forget about cleaning up my messes after the oven cools.
When it comes time to spring clean my home, cleaning my oven is one of my most labor-intensive chores. But I'm glad my new method is safe. I've used this baking soda and vinegar approach to oven cleaning several times over the past few years and finally have perfected my technique.
While I don't use baking soda or vinegar for all of my green cleaning chores, they definitely work well in this situation. Before you shop for another can of oven cleaner, try this first:
Homemade Oven Cleaner

Ingredients

Baking Soda

White Vinegar

Method

1. When your oven is cool, remove all the burnt food remains.

2. Remove the baking racks and sprinkle baking soda on the bottom of your oven. I've found it's easy to sprinkle it with a repurposed Parmesan cheese container. Pour a small amount of white vinegar on top of the baking soda. (In my kitchen, I used ¼ cup baking soda and 1/8 cup white vinegar.)

3. Put a baking rack back in the oven. Fill a baking dish with hot water and put on the baking rack. Close the oven door and turn on the oven to 250 degrees for 5 minutes. Let the oven cool for about 15 minutes.

4. Remove the pan of water and baking rack. Scrub your oven. I prefer starting with previously used pieces of aluminum foil as homemade scrubbers. To scrub the oven walls, use a paste made of 1/8 cup baking soda and 1 teaspoon white vinegar.

5. Keep scrubbing – and scrubbing – and wipe clean with warm water and old cleaning rags. Continue to scrub and wipe until your oven is clean.
What all-natural, homemade oven cleaner recipes have you tried? Which methods are effective?