How to Make Your Own Homemade Natural Cleaners #DIYFriday
By using simple, homemade natural cleaners, we can eliminate many of the toxins that could otherwise leach their way into our systems. And that is critical, especially in my kitchen!
The kitchen is the heart of my home: it's where my teens all gather to tell me about their day and do their homework, where my hubby and I sip our coffee and plan the day, and where I prepare the food I use to feed and nourish my family.
So it makes sense that I want to have a clean, but toxin-free kitchen. I spend too much time here (and so does my family!) for it to be any other way!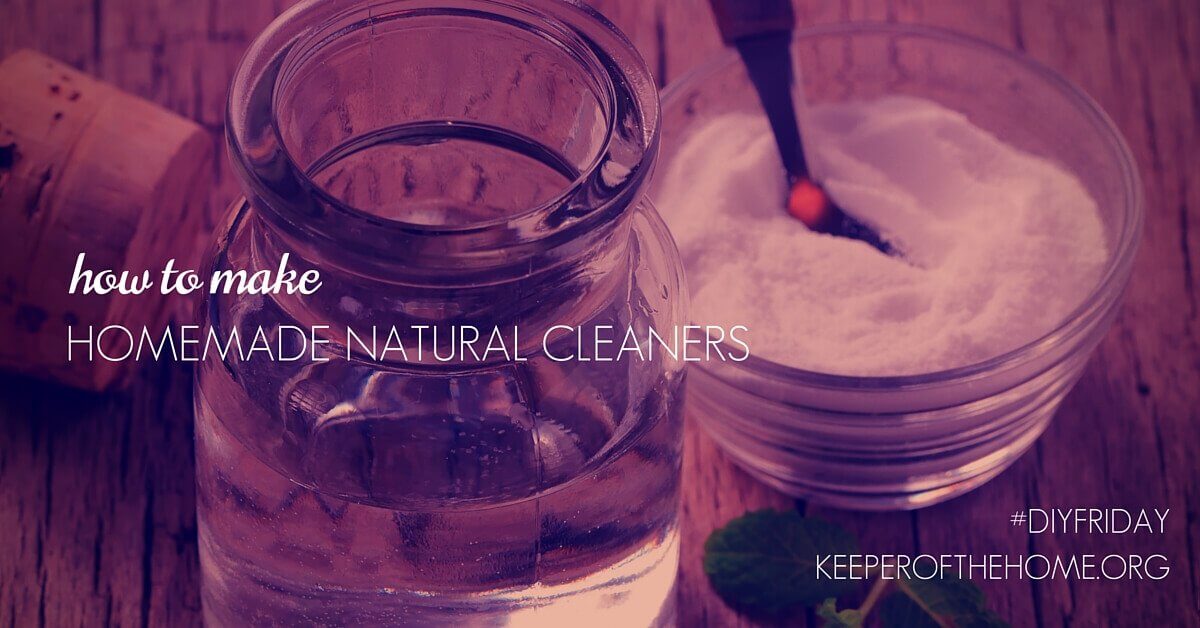 From the endocrine-disrupting phthalates hidden in conventional dish soaps to triclosan-laden hand soaps which can promote the growth of drug resistant bacteria (source), toxins may be lurking in our kitchens under the label of cleaning products.
What to do? There's a simple solution. Keep the key ingredients for homemade cleaning supplies on hand to make it easy to mix up your own homemade natural cleaners. As a bonus, you'll find yourself going to the store less often. Who doesn't love that?
Here are a few of my favorite recipes for homemade natural cleaners. They're quick and easy and SAFE for your family!
1. Homemade Natural Liquid Dish Soap
Conventional dish soaps can contain phthalates, beware that they can lead to reduced sperm count in men and possibly even liver cancer (source). But it's really easy to make your own, free from those risks.
2. Homemade Natural Dishwasher Detergent
This won't leave any toxins, like triclosan, on your dishes.
3. Homemade Natural Foaming Liquid Hand Soap
Have you heard about the dangers of antibacterial hand soap? Good news: there's an alternative, and it's easy peasy.
You can re-use old mason jars (just like the dish soap above) to store, and the recipe's so mild you can use it for a wash or shampoo for your family.
4. Homemade Natural Disinfectant Wipes
Sometimes, you just need a wipe…but using the ones from the store presents a ton of problems in terms of toxins and chemicals. Last week my thirteen year old daughter's hands broke out in a rash from using store bought wipes.
Because of these poor little hands…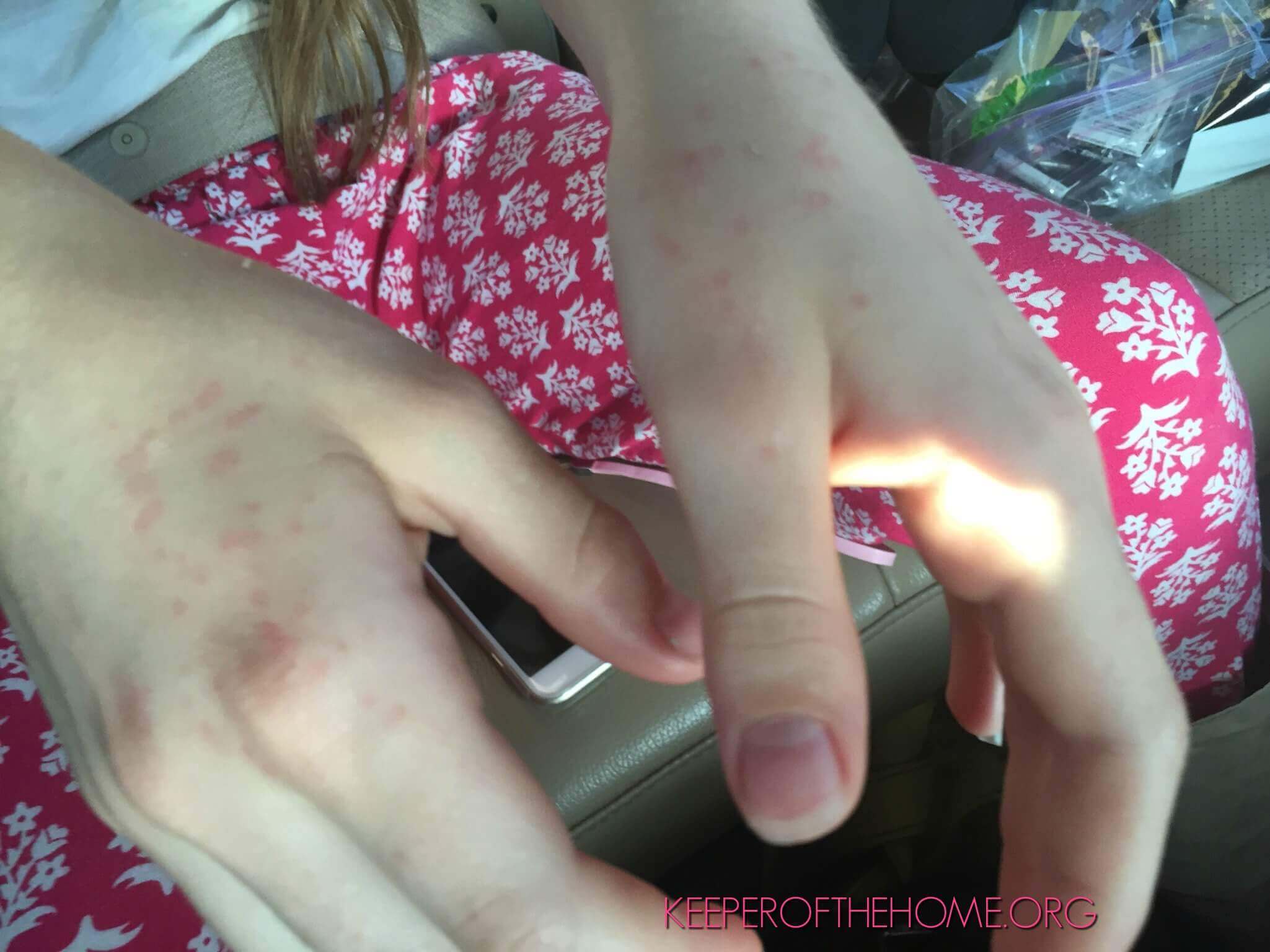 …I just bought one of the new reusable wet wipes containers from Cleaning Essentials. They are sturdy glass and have three recipes very similar to this one printed on the side of the container. Take a look at them: totally worth it!
5. Homemade Natural Soft Scrub
Bonus: Homemade Natural Dryer Sheets
I haven't tried this one (I use the wool dryer balls), but I've heard about women raving over them. If you're looking for an alternative to dryer sheets, give this a try.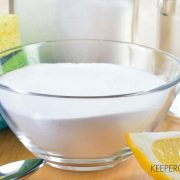 Print Recipe
Homemade Dryer Sheets
Ingredients
an old t-shirt

cut up into squares (about 3 inches wide or so)

3/4

cup

white vinegar

1/4

cup

water

10-20

drops essential oil of choice

a quart mason jar with lid
Instructions
This is pretty similar to how you make wet wipes! Put all t-shirt pieces into the jar. They'll be pretty tightly packed.

Mix vinegar, water, and essential oils together. Pour mixture slowly into the jar on top of the t-shirt pieces. Put lid on tightly and leave them a day or so.

Put one in per dryer load. When you've used them all, repeat the process.
It's easy: you can do it!
What are some homemade natural cleaners you use?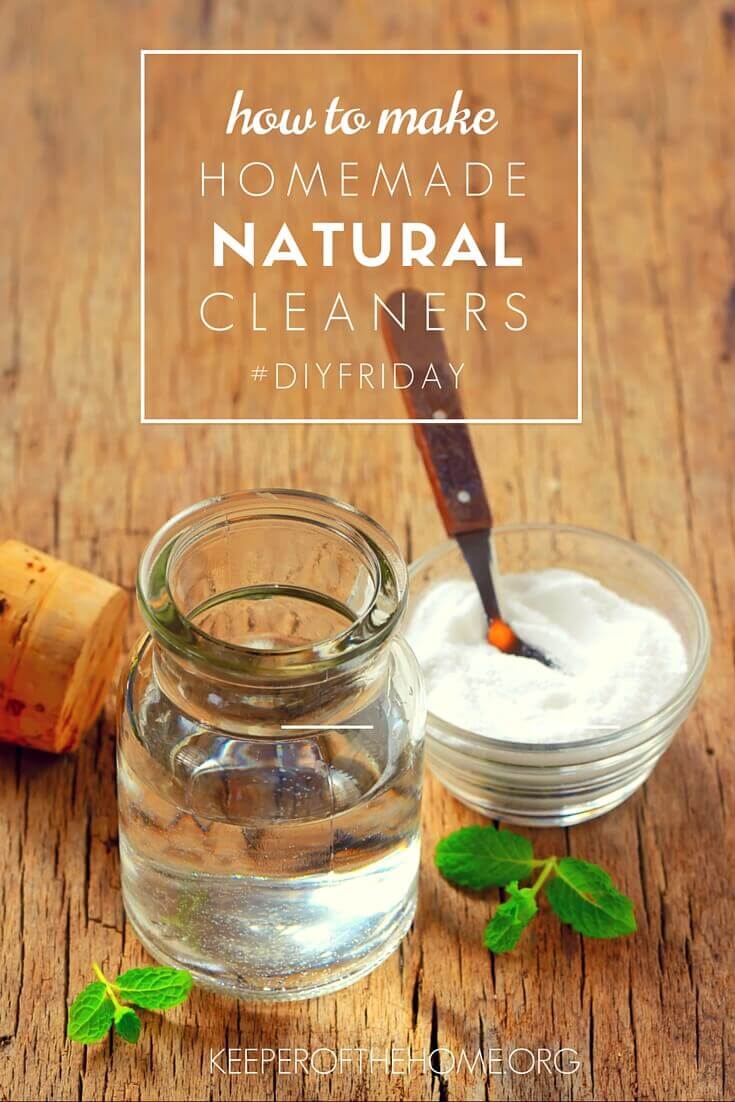 This post includes affiliate links.