Maple-Walnut Pie Recipe (MightyNest Review + Giveaway)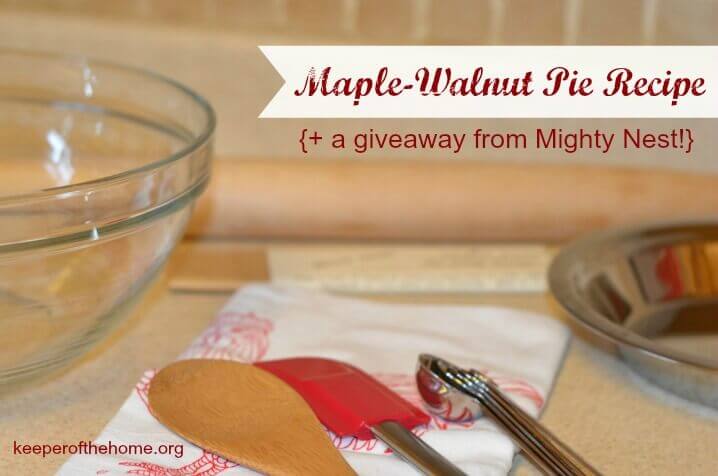 By Stacy Karen, Contributing Writer
It's Spring Giveaway Week! Mighty Nest is a favorite go-to for healthy bakeware, cookware, kids lunch gear, and much, much more for your family and home. Plus, their Mighty Nest for Schools program generously supports the school of your choice when you buy any of their high quality, eco friendly, healthy gear, by donating 15% of your purchase. Enter the Mighty Nest giveaway below to win a Total Pie Kit for yourself plus $100 for your school!
A free afternoon to bake is a wonderful thing. A rare one, yes, but it's wonderful when it happens.
Do you know what makes it even better?
Good quality kitchen tools!
Bowls, spoons, and measuring cups that feel good in your hands. And not only that, they are safe for you and your family, as well as the environment. Ahh, it's glorious.
This too-good-to-be-true experience happened to me today. It was delightful.
My baking began with a gorgeous glass mixing bowl, wide enough to hold ingredients without them sloshing over the sides (a 24-cup capacity!). The thick collar rim made it easy to hold and also added a touch of beauty.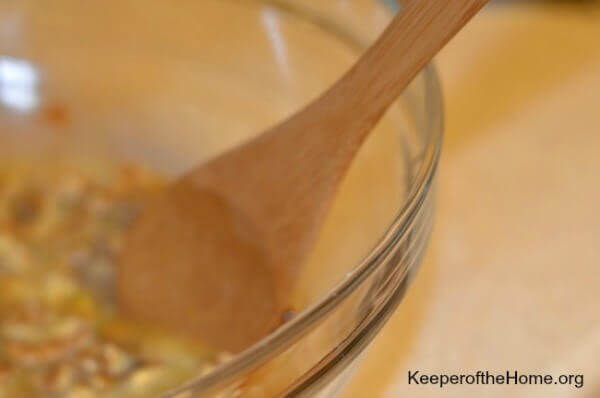 The rolling pin. Oh, the rolling pin.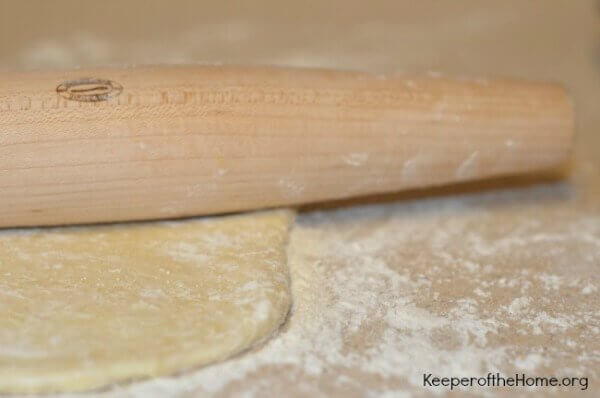 Made from solid maple wood, this French rolling pin is stunning.
The tapered edges made rolling dough a breeze. Do you know, it was actually enjoyable and not merely a chore? (That's what good kitchen tools can do!)
Ingredients were measured with lovely, stainless steel measuring spoons. These spoons are so comfortable to hold.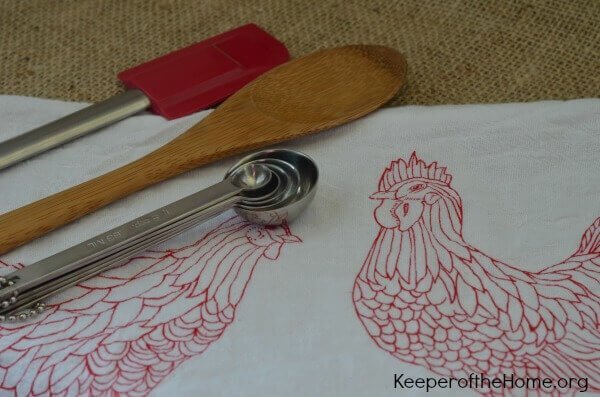 Everything was stirred together with a beautiful bamboo spoon and sturdy spatula (which can withstand 480 degree heat!).
The organic cotton tea towel covered everything nicely while I took a break to attend to a brief interruption. I really enjoy the feel of this tea towel and have kept out for drying hands when necessary.
After the dough was rolled, I placed it into a stainless steel pie pan that heats evenly and avoids burning. No non-stick surfaces to worry about. Easy to clean and chemical-free. (I was surprised at home easy the pie was to remove from the pan after cooking, too!)
Pure bliss.
The end result, a delicious Maple-Walnut pie, simple and sweet, yet not over the top (recipe below).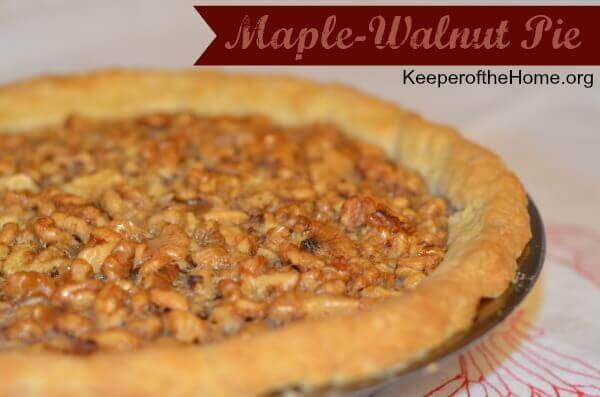 After the pie was served, we covered the remaining slices with this fun alternative to plastic wrap: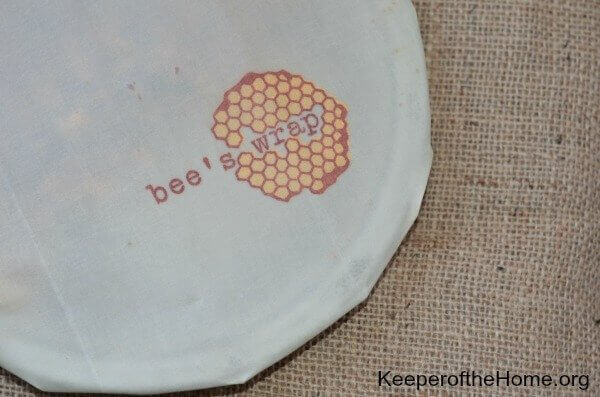 It's called Bee's Wrap.
Bee's Wrap is made from organic cotton, beeswax, jojoba oil, and tree resin.
It's perfect for covering bowls of rising dough or storing food. The warmth of your hands allows the wrap to mold to whatever surface you desire. As it cools, the bee's wrap stiffens, holding its shape and keeping food fresh.
Bee's Wrap can be used multiple times. So, it saves money too!
This is just a taste of the wonderful items Mighty Nest has to offer.
Why I love Mighty Nest
I own a number of items from Mighty Nest and all are of the highest quality. It gives me great peace and comfort knowing the tools I use on a daily basis are toxin-free and safe for my family.
Not only that, but the kitchen tools work extremely well, and are a pleasure to use. This enables me to enjoy my daily activities more.
All the items are durable and hygienic, and also BPA-free, lead-free, PVC-free, and phthalate-free.
Here is the Maple-Walnut Pie recipe, if you'd like to try it: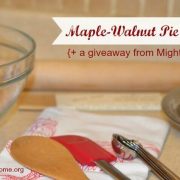 Print Recipe
Maple-Walnut Pie
Ingredients
1

unbaked pie shell

4

large eggs

3/4

cup

maple syrup

2

teaspoons

lemon juice

1/8

teaspoon

cinnamon

1/4

cup

melted butter

1/2

teaspoon

vanilla

1/2

teaspoon

salt

2

cups

walnut pieces
Instructions
Pre-heat oven to 375 degrees F.

Place the unbaked pie crust in the pie dish. Place the walnut pieces in the bottom of the pie crust.

In a mixing bowl, mix together all ingredients (except walnuts). Beat or whisk until the mixture is light and well blended.

Pour the mixture over the nuts and bake for 35-40 minutes, or until set.
Enter to win!
Seriously, who doesn't like pie? Pledge to impress your family by making a pie from scratch and you could win all new pie making gear, including a big glass mixing bowl, handmade maple French rolling pin, stainless steel pie pan, Bee's Wrap to cover the leftovers (if there are any!) plus $100 for your school!
Disclosure: This giveaway was generously sponsored by MightyNest, and is open to residents of the U.S & Canada (Canadians pay shipping). All opinions expressed are my own.