Becoming a Good Steward of Your Home
Guest Post by Hilary Kimes Bernstein
Since leaving my parents' house for college 19 years ago, I've called 13 different places "home." I can assure you that I've become quite the pro at packing and unpacking.
Some of these homes have been dorm rooms; others have been tiny apartments – one rental that I nicknamed my "Munchkin Apartment" was actually a half-story, boasting ceilings that were a mere six feet tall – and I've been blessed to move into two actual houses.
When I think of all my homes, I love God's promise in Isaiah 32:18 – "My people will live in peaceful dwelling places, in secure homes, in undisturbed places of rest."
A peaceful, secure home where I can have undisturbed rest is ideal.
No matter where I've lived, I've done the same thing the first night I start unpacking: I pray for the Lord to use me and my new home. I pray for safety, for good relationships with new neighbors, and for wonderful memories to be made in the walls of my dwelling.
I invite the Lord to make the space into the home He wants.
Even though my homes haven't been perfect, my hope is to intentionally and responsibly use the spaces God blesses me with. I want to be a good steward wherever I live.
I've found that focusing on three areas has helped me a lot:

Open your home
Hospitality may or may not come naturally to you – but regardless of your comfort level, you still need to open your home to others. I'm often reminded of Hebrews 13:2: "Do not forget to show hospitality to strangers, for by so doing some people have shown hospitality to angels without knowing it."
Some of my sweetest memories of the different places I've lived include times when friends and family members gathered around my kitchen table, sat in my living room for a heart-to-heart visit, or celebrated random holidays with a spur-of-the-moment party.
Sometimes most visitors gathered on the floor because seating was limited, but it didn't matter – the company and conversations are what made the gatherings so special.
I know that I love being welcomed into the home of a friend or family member. You can't quite get to know another person until you visit her home and see what things she finds important or lovely.
I enjoy noticing details like photographs that are displayed, the choice of colors in different rooms, or patterns on the dishware – little things reveal a lot about someone's personality.

A welcoming place
Speaking of personalities, your home is your very own place to show off your individuality. You can make your home your own even on a frugal budget.
Get in the habit of watching for home items that you love and that fit in your price range. If you're just starting out, don't worry – with a purchase here and there, you'll quickly add to your decor.
Instead of aiming for a show place, strive to create a home that's welcoming – to yourself, your family and others. And create a home that's full of love.
When thinking about what really matters in a home, I'm reminded of my favorite scene in L.M. Montgomery's "Anne of Green Gables" series. In "Anne of the Island," Gilbert and Anne are talking:
"I have a dream," he said slowly. "I persist in dreaming it, although it has often seemed to me that it could never come true. I dream of a home with a hearth-fire in it, a cat and dog, the footsteps of friends – and you!"
"But I'll have to ask you to wait a long time, Anne," said Gilbert sadly. "It will be three years before I'll finish my medical course. And even then there will be no diamond sunbursts and marble halls."
Anne laughed.
"I don't want sunbursts and marble halls. I just want you. … Sunbursts and marble halls may be all very well, but there is more 'scope for imagination' without them. And as for the waiting, that doesn't matter. We'll just be happy, waiting and working for each other – and dreaming. Oh, dreams will be very sweet now."
Your home doesn't have to be filled with diamond sunbursts and marble halls. Use your "scope for imagination" and create a welcoming haven. Most likely, the only thing your loved ones truly want is you.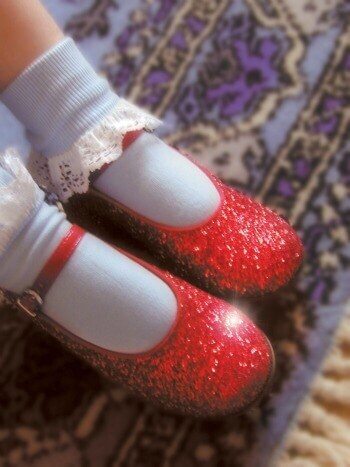 A safe place
When I was pregnant with my first child, I quickly realized how important it was to create a safe home for my family. Just as my womb protected my child, I wanted our home to protect my child once he was born.
I knew I needed to remove dangers from our home, so I got busy making healthier choices. I began using safer cosmetics and personal care products. I switched to nontoxic cleaning products. I cut out processed foods.
Even though the adjustments took a lot of effort, I was encouraged when I realized I was managing my home in a biblical sense. In 1 Timothy 5:14, women are advised "to manage their homes." And according to Titus 2:4, women should "be busy at home."
While I appreciated my family's healthy changes, I was most thankful that I knew I had made my home a healthy place to raise my babies.
Just as it's important to make sure your family is protected from hazardous products, it's also vital to make sure your home is an emotionally healthy place. A spiritually healthy place. A safe refuge from the world. After all, there's no place like home.
How do you work toward becoming a good steward of your home?