Learning to Live With Less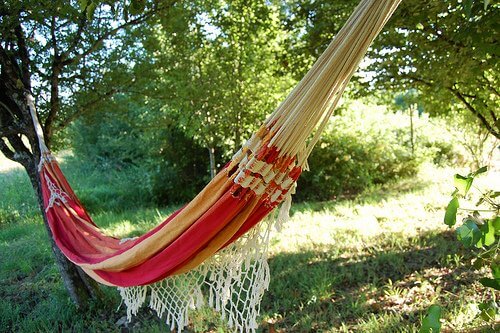 In a little over two months, our family will be moving to a new abode.
This move is exciting for a number of reasons. The new house has more bedrooms and will allow us to have a girls bedroom and a boys bedroom (yes, we only have one boy so far, but we hope to have more one day!), in addition to an office and guest room. It will also allow my husband to set up his own studio for his music school– very exciting! It's newer than our current house, has a fenced backyard where the kids can play while I cook (hallelujah!), the kitchen is a dream, and the whole place just begs to be used for hospitality.
Those are all really great reasons to be excited about moving there, and yet I have one other reason that (at the moment) has me more excited than any other…
I want to use this transition as an opportunity to pare down what we own, seriously declutter, and more than anything, learn to live with much, much less.
You may wonder why this would matter to me since the new home will be even larger than our current one. It's not a storage issue, but it's actually a desire to simplify and learn to be satisfied with having less.
Reasons I'd Like to Live with Less:
1. When you have less, there is less to clean. Less to organize. Less to maintain. Less to figure out how to store and containerize. Less to do.
2. I want to adopt one of Simple Mom's favorite phrases, "Have nothing in your home that you do not know to be useful or believe to be beautiful". We're trying to learn to only keep and purchase things that we love or are truly useful.
3. We honestly just have too much stuff. I think most North Americans do in general.
4. I want us to value the things that we do have. Especially my kids- when they are overloaded with books, toys, and clothes galore, it's easy for them not to value or take good care of what they have. The same is often true for me.
5. Being a busy mom, wife, homemaker, cook, writer, gardener, etc. I want to spend less time keeping up my home and more time on relationships that matter and doing things that I deem more important. Stuff requires time and effort that I'd rather spend elsewhere.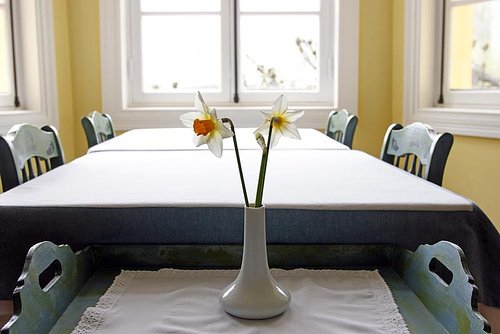 6. A home that is more basic and uncluttered feels more peaceful (at least, to Ryan and I). When our home is tidy and clutter free, we feel less stressed and enjoy being there more. We trust this is true for our kids and for our guests as well.
7. Not only do we value what we have when we have less of it, but I think that we become more truly grateful for it and aware of the abundance that we have been blessed with. Gratefulness translates into generosity, a trait which I want to cultivate in my children and in myself.
The Challenge
My husband and I have decided that rather than waiting until the last month to pack everything (we don't move until July 1st), we are going to pack as much as we can in the early weeks.
The point? To see how little we can live with and whether we even miss the things that we've already packed away.
Additionally, as we pack things up, we are attempting to be as brutal as we can in eliminating things that we truly don't use, need or like. Our goal is to sell enough in a garage sale to cover all or most of our moving expenses.
My husband has actually already jumped into this, within a week of finding out that the house would be ours. He's probably packed more than 20 boxes, and I am already enjoying this challenge. Sure, the walls are a bit more bare, most of the books aren't accessible and I have wondered where a few things have disappeared to.
So far, the only thing I have truly missed is my small jewelry box that got packed by accident, which I plan to retrieve. The rest I can live without for now (and maybe forever?).
I'm eager to continue on with what he's started. The kitchen and the toy/school room are calling my name.
I'll update you from time to time as we prepare for the move, letting you know the challenge is going and how life is when we're living with less.
Is this a challenge that you need to take up yourself? What would happen if you began to simplify and learned to live with less?
Image by robyn michelle-lee photography