12 Steps to a Healthier Life in 2012, Part 2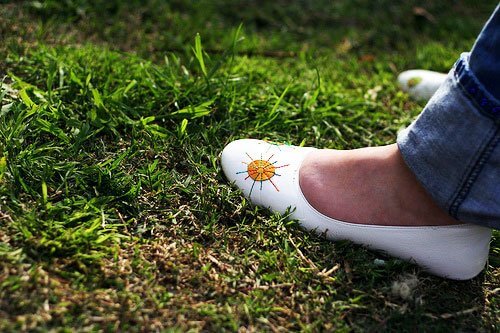 Find the first 6 steps in yesterday's post…
Written by Rachel, Contributing Writer
7. Have a Quiet Time with Gratitude and Prayer
We are wives, we are mothers, we are always serving others and sometimes we forget to serve or spend time with the Lord. Having a quiet time helps us to understand the grace He has given us so we can extend that grace to others including our little ones.
We're also able to pour our concerns on Him and we begin to have a healthier positive mindset by getting into the Word. We are able to give Him gratitude and pray as well. This is something I need to work on more and as I adjust my schedule I am going to make certain I do this.
Action step: choose an devotional book or a book of the Bible to read during your quiet time and make it a priority to spend time with the Lord everyday. As soon as you wake up in the morning, give God thanks for 10 things in your life. Here are 3 tips to make it little easier in the morning
8. Set Goals
God gave all of us dreams and I'm not talking about having a million dollars or unattainable dreams that are most likely only fantasies. He put the dreams in your heart and wants you to accomplish them, He wants the best for you! Zig Zigler states it best when he says "Every choice you make has an end result."
When you set goals you figure out your priorities. Some goals include: spiritual, family, physical health, financial, and even how to be a better mother/wife and your purpose. Write your goals out, make a plan, and take action steps or choices towards those goals. For example, if you have always wanted to write a blog, well you need to write that down and make steps towards that goal.
Action step: check out Money Saving Mom's post about deciding your goals and this free printable goal worksheet here

9. Spend Time With Your Family (including date nights and time by yourself)
Family time is so vital. It gives you an opportunity to celebrate, to talk about faith and pray together, time to make memories, and impact your little ones lives. Your children need to know they are heard and loved.
It is not the school or church's job to teach your children. It is our job and what better way to teach life experiences than by doing life with your family, teaching them what is means to be a man or women of God by being an example or showing them how to make healthy choices by choosing to make healthy meals.
This goes along with number 4 yesterday, you have to schedule family time or you might get wrapped up in everything else that you neglect family time. We are about to open a new business and we're both concerned about juggling family time with owning a growing business so we sat down the other night and made out schedule which included blocks of family time. "If you fail to plan, you plan to fail" and I don't want to fail at having family time.
You also need to have time to yourself as a mother as well as dates with your husband to keep your fire burning and to reconnect.
Action step: start with adding 2 hours of family time  every week and try to eat 4 meals (at the dinner table) together. If you already do those, set up some family devotion times or challenge your family in some way. Take a date with your hubby this month, here are some frugal ideas for dates at home
10. Do Your Research
If you are reading this post, it's likely that you do your research and find out ways to better your health and family. Do not just listen to what someone including your mom, your medical doctor, your school or anyone else tells you to do or think. Research what ever it is that you are trying to figure out before just taking someones word for it. Some people may mean the best but may be misinformed.
How and why to research:  I'm sure you have questions, they could be about faith, family, health, etc. Make a plan to figure out answers, ask friends and family, research online and on blogs (most bloggers aren't professionals but write what they do and what works for them, so try to find bloggers whose opinions you feel you can trust).
Once you get opinions from others or professionals, dig deeper or even get second opinions if you have to. Pray about it and make your own conclusions! When you research you become a more informed consumer as well being able to stand firm in your decisions.
Action step: What questions do you have? what are you concerned about? Choose one of them and research about it, find the answers and share about it with us!
11. Get Enough Sleep
It's a no-brainer that getting enough sleep is important to your health and well being. You know this but it doesn't mean you actually get enough sleep or even understand why.
Getting enough sleep helps you to be a happy and healthy mom or wife or both and helps you to function properly and have a good attitude. Here are 8 tips for getting quality sleep which describes the benefits and what you can do to get enough sleep.
Action step: the Mayo Clinic suggests 7-9 hours of sleep, compare how much sleep you are getting and if it's not within the recommended amount write down steps you can take to get more sleep

12. Optimum Nerve Supply
You may be thinking, what in the world is she talking about? God created our bodies in a unique way, he put the power to health and healing in our brains.
For you to do anything, to birth your babies, your scabs or broken bones to heal, to breathe or your heart to beat, your brain sends messages down your spinal cord and out through the nerves to every tissue, cell and organ in your body. All of that is happening now as you read this post. That is your nervous system at work.
The proper alignment of your spine is what controls the health of your nervous system. There are all kinds of things that can cause misalignment's in your spine that are not allowing your body to function properly, that could be causing headaches, your children's ear infections, and sickness or even other problems.
Through chiropractic adjustments, the body can restore proper function. Chiropractic care is for everyone including kids, read more about our story here. Our children have been adjusted since birth, so we attribute them not getting sick very much to that.
Action step: start by reading more about wellness chiropractors then get your family's health evaluated from a wellness chiropractor.
I hope you will take some of these steps to a healthier life and live to your fullest. The best things we can do are to write things down, make a plan of action to get goals accomplished, get back up if we fail fall, get support from our friends and family and to start walking those steps towards a more maximized life!
What helps you to stick with goals that you set? How do you intend to work towards your new goals for 2012?