Free Sample- Mineral Makeup Kit!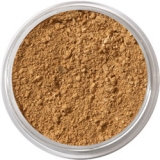 For any of you who have been considering switching over your conventional makeup to a healthier alternative (conventional makeup is just chock-full of toxic chemicals, which absorb right into your skin), here is something for you!
I was inspired by Lindsay's recent post on the mineral makeup she uses in her daily routine, so I decided to check out the sites that she linked to. She mentioned that one of them offered a free sample kit, which totally sparked my interest!
Here is the link to the sample kit from Everyday Minerals. All you have to do is pay the $5 shipping, and choose your colors (which is what I'm currently working on). I can't wait to get mine and let you know what I think of it! I have been eager to find an alternative to my regular foundation for quite some time, and I'm hoping this will be the winner!
Have any of you tried these products? Or from a different company? What are your thoughts and recommendations?