Jump into Fall with over 30 Pumpkin Ideas
Written by Rachel, Contributing Writer
Y'all, you know I don't really say that in real life but there is just something about this time of year that brings out that southern greeting. It's Fall Y'all and that means pumpkins, pumpkins, pumpkins!
Pumpkins are used in recipes, for decorations and soon to be carved into silly faces, for themed crafts and learning activities and so much more, you literally can get overwhelmed if you search pumpkin on Pinterest.
This post will give you a rundown on all things pumpkin…
Health Benefits
With all the good ole' fun it's no wonder that pumpkins are also good super-foods for our health and boost your immune system. Pumpkins are full of vitamins and minerals essential to living a healthy life!
That rich orange color we all love, is full of beta-carotenes which turns to vitamin A in your body. Beta-carotene has been shown to lower heart disease and is full of antioxidants. Pumpkins are also low in sugar and high in fiber which helps your digestion.
With all those health benefits I'm so glad that there are so many healthy recipes to try, especially with a super-food like pumpkin.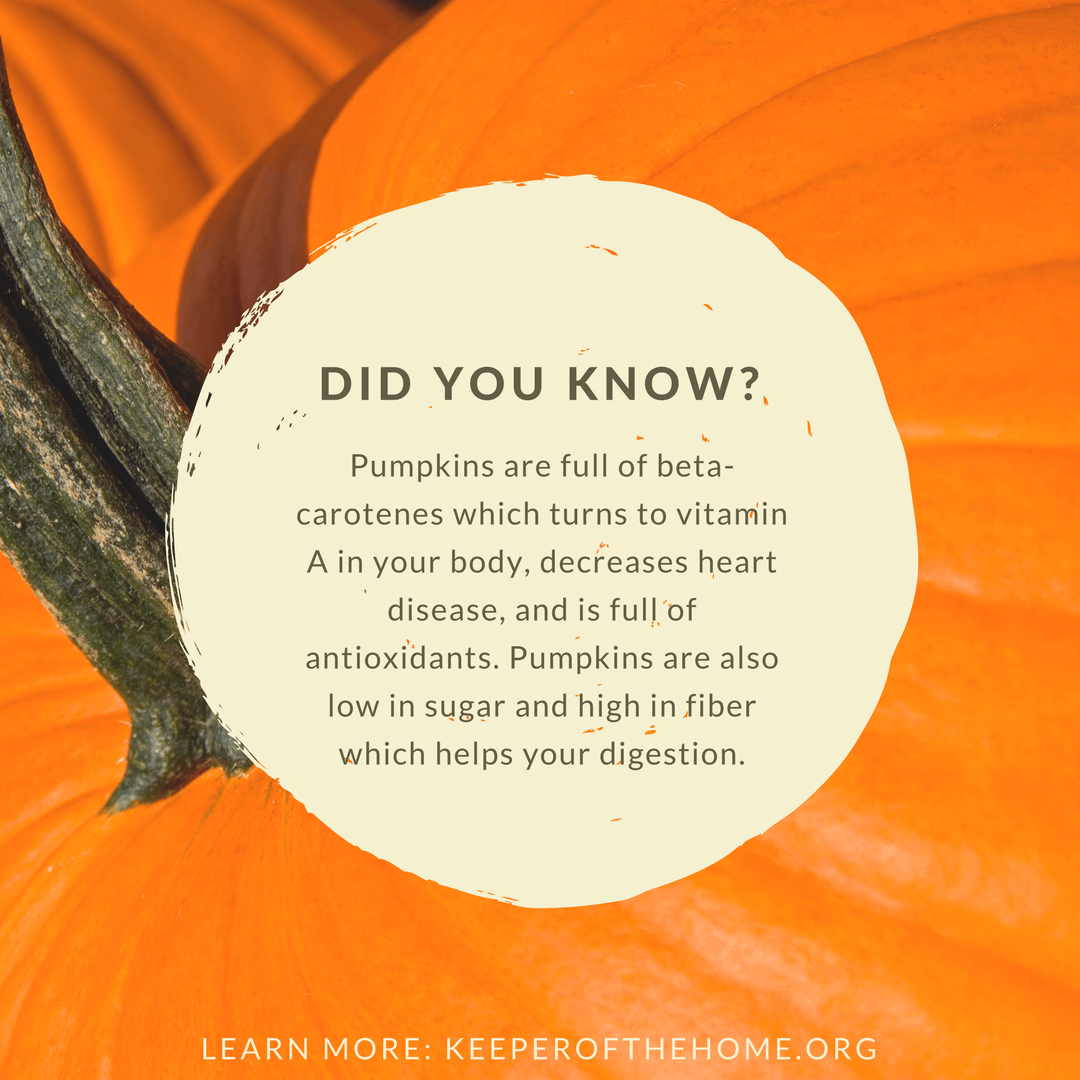 Recipes
When it comes to cooking with pumpkin, it doesn't matter whether you use fresh or canned as far as health benefits go. Since I am a busy mom, I don't have time to cook pumpkin so I use the organic canned pumpkin. Do whatever works for you!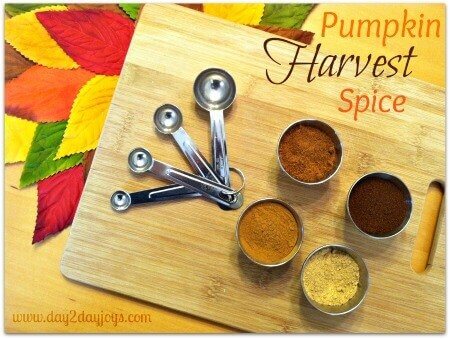 Pumpkin Pancakes
Pumpkin Spice Pancakes
Pup'kin Pumpkin Dog Biscuits
Pumpkin Soup
Pumpkin Pie Casserole
Pumpkin Walnut Bread
Pumpkin Cookies
Chocolate Chip Pumpkin Cookies
Crockpot Pumpkin Spice Latte
7 Layer Pumpkin Bars
Delightful Cream Cheese Pumpkin Muffins
Pumpkin Pie Smoothie

This recipe is so very simple! All you need are a few ingredients and a great blender and your set!

What you need:

What to Do:

Add all ingredients into a blender, except protein powder.
Blend together until desired consistency, add more milk or water as needed.
Once you have your desired consistency, add in protein powder but only blend until mixed (about 10 seconds or less). If you overdo it, the protein powder will make the smoothie too frothy.
Enjoy your pumpkin smoothie! Yum!
Pumpkin How-to's
How to Carve a Pumpkin
How to Grow Pumpkins
How to Roast Pumpkin Seeds
How to Cook a Pumpkin
How to Can Pumpkin

Crafts & Learning Activities for Youngsters
Paper Plate Pumpkin
Tin Can Pumpkin
Pasta Pumpkin Craft
Pumpkin Play Dough
Pumpkin Yarn Craft

What you need:
orange yarn
a couple balloons
multi-purpose glue (like elmer's or make your own paste with flour and water)
1/4 C water
green pipe cleaners, green & black felt
scissors
small bowl
plenty of paper towels

optional: kabob stick for stirring and popping ballons

What to do:

To make this fun with as little mess as possible (this IS a messy craft), follow these simple steps.

Gather supplies, decide number of yarn pumpkins you'll be making
Blow up your balloons and tie a knot
Cut yarn in 2-4 feet strips depending on your balloons sizes, set aside (3-5 strips per ballon)
In a cereal bowl make glue paste using the whole bottle of glue, and 1/4 C water, mix well, set aside
Dip your yarn into the glue paste, then lightly slide yarn through 2 fingers dripping access glue off
Wrap yarn around pumpkin, overlapping pieces of yarn to make it sturdy
Once all yarn is wrapped around balloon, hang dry or set on a jar for 1-2 days
Once dry, pop balloon and pull thru an opening
Use the pipe cleaners & felt to make a stem, twirly vines, leaves or a jack o' lantern face
Display for all to see, your kids will love their crafty pumpkins
More Preschool Ideas:
Popsicle Stick Pumpkin Puzzle
Tissue Paper Pumpkins
Preschool Pumpkin Printables
Decorations & Gifts
Pumpkin Pie Spice Sugar Scrub
Simple Thoughtful Pumpkin Note
Pumpkin Flower Vase
Canning Jar Lid Pumpkin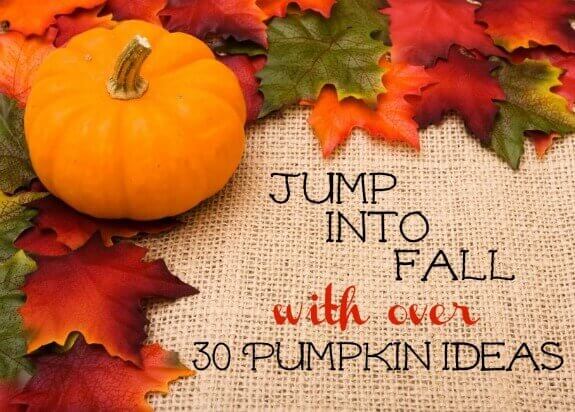 Well, there ya go, all things pumpkin!
When you see all the pumpkins around let them be a reminder to you that they are healthy super-foods that boost you and your children's immune systems, they are also decorations, and inspiration for your heart, soul, and tummies!
Take some time this fall to get into the kitchen baking with your kids and try out one of these great recipes. Or better yet, make a craft with your kiddos. They will love to show off their pumpkin crafts!
*To save you some time, I have pinned all these recipes & ideas to the All Things Pumpkin board! Happy Fall!
What are your favorite things to do with pumpkins?
Disclosure: This post includes an affiliate link.