Is Compassion International a Good Investment? A Husband's Perspective.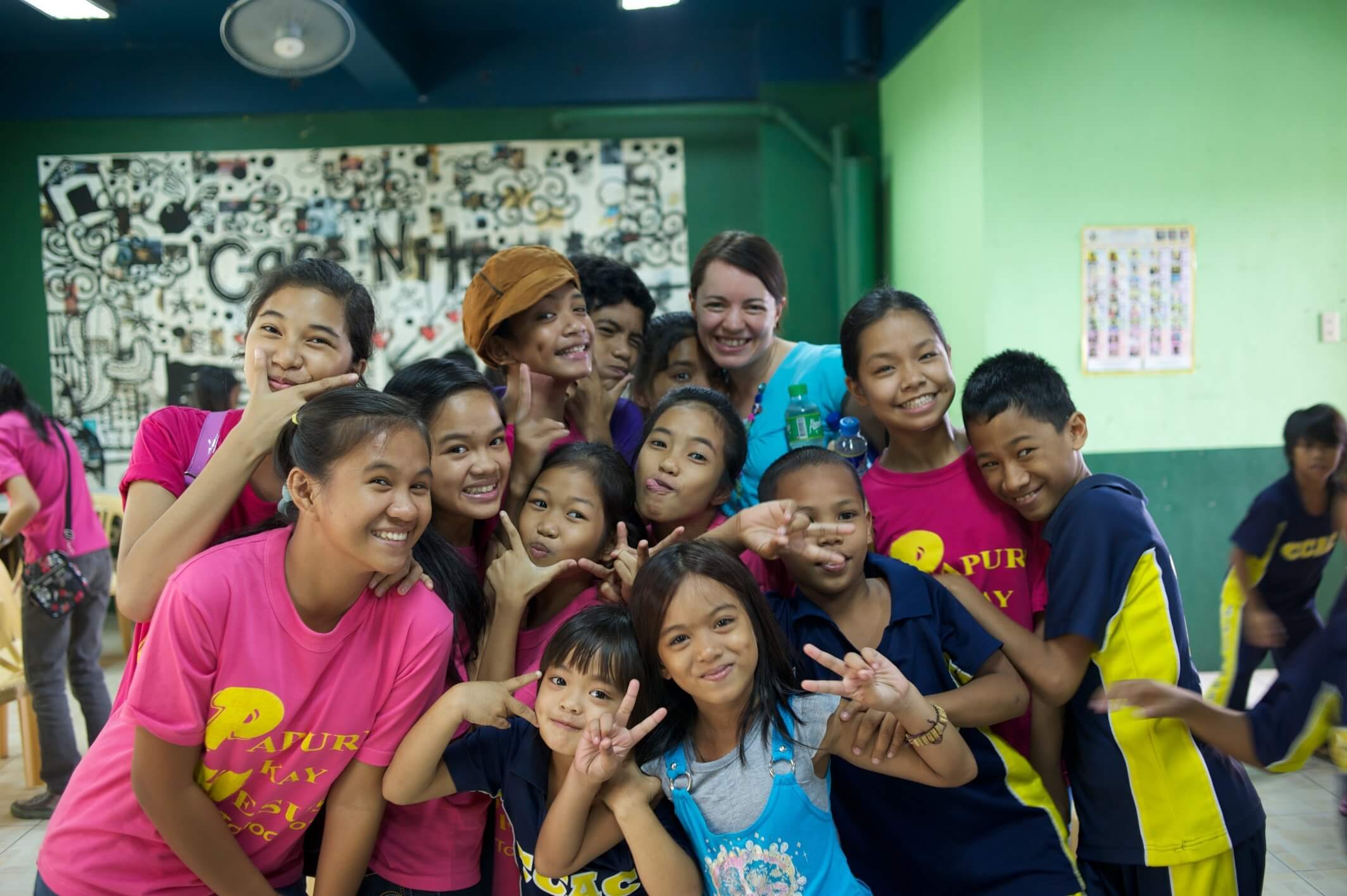 **Many of you may have realized that I was blessed to have my husband, Ryan, come with me on my trip to the Philippines last week. Though we hadn't originally planned for him to join me in writing, he was so impressed by the answers to all of his questions (someone on our team referred to him as the Barbara Walters of Canada!), that he simply felt compelled to write and tell you what he found.**
Growth in business does not happen by accident. Everything you do matters. Everything.
This is the most obvious in a start-up. I run a small music school and I have to be meticulous about where I invest it's money. Every dollar I spend has the ability to either harm my business or cause it to grow. I look for creative opportunities to get what the business needs at low cost, track my marketing expenses and revenues to determine the most advantageous methods of advertising, and generally do everything I can to eliminate waste and increase efficiency.
In other words, I'm trying to be a faithful steward of my businesses resources so that it can grow to be a blessing to many more people (yes, including myself and my family).
Stewardship Maximizes Generosity
But I'm learning that my business is not the only area that requires that level of intentionality and diligence. My business is one of the resources that God has given me to steward, but so is my family, the money in my bank account, my time, musical abilities, etc. If I'm going to be a faithful steward I need to consider all of these areas and ask for God to help me become increasingly wise in my use of them.
I've been praying a lot lately about the money he's entrusted to Stephanie and I to steward, and I can't shake the feeling that He's calling us to greater levels of both stewardship and generosity. Generosity is being willing to part with the resources under your control for the good of others. Stewardship gives generosity focus. It's purpose is to maximize the impact of our generosity.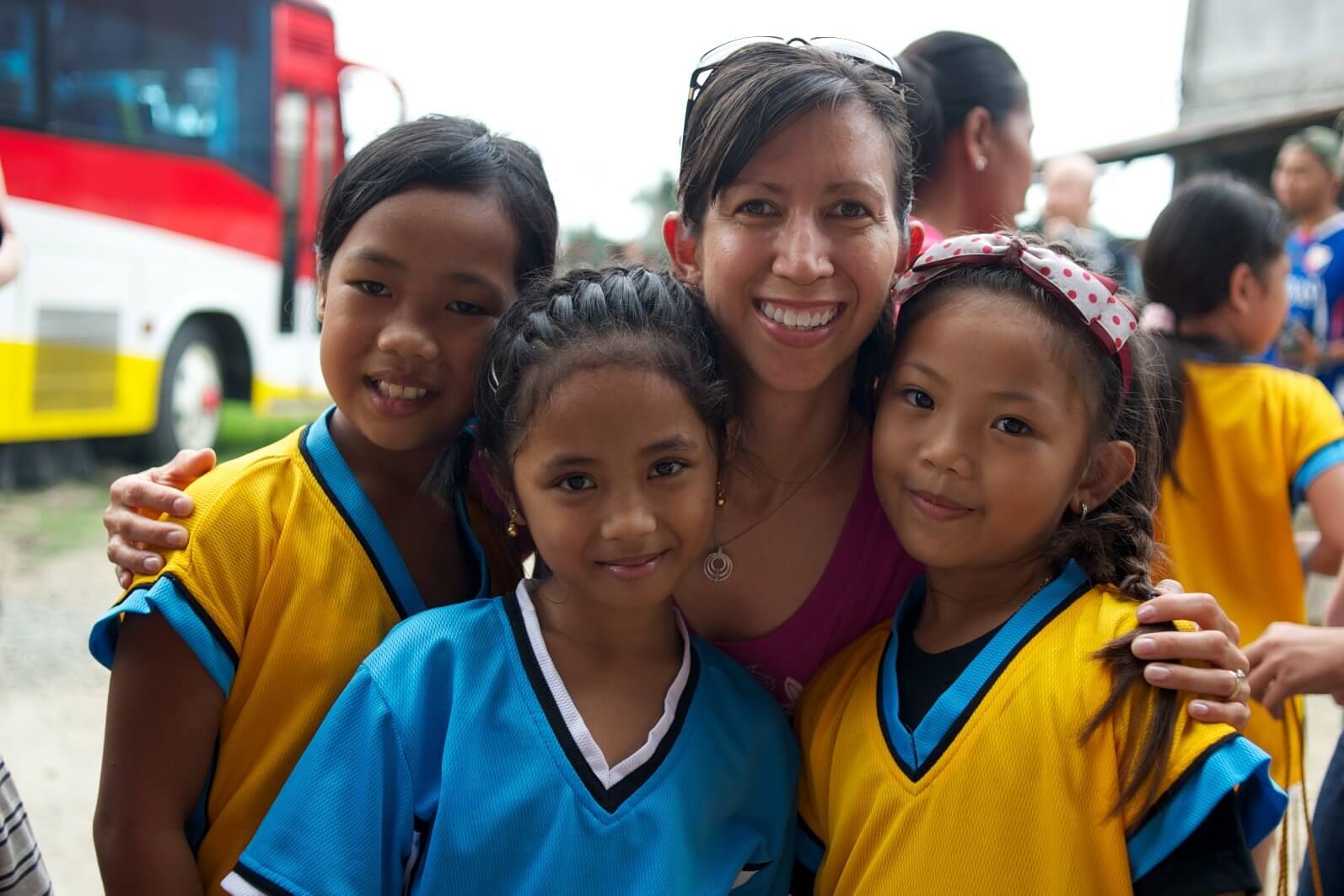 So, with this sense of calling in my heart I tagged along with the Compassion Bloggers as they visited the Philippines to see the work that Compassion International is doing among the children there. We had the opportunity to visit the head office, 4 development centers, 6 homes, and meet dozens of inspiring volunteers and hundreds of Filipino children.
As we visited all of these places and met all of these beautiful people, there was one question burning in my heart that served as the backdrop for the entire trip – "Does the money that is invested with Compassion International produce a good return on investment?"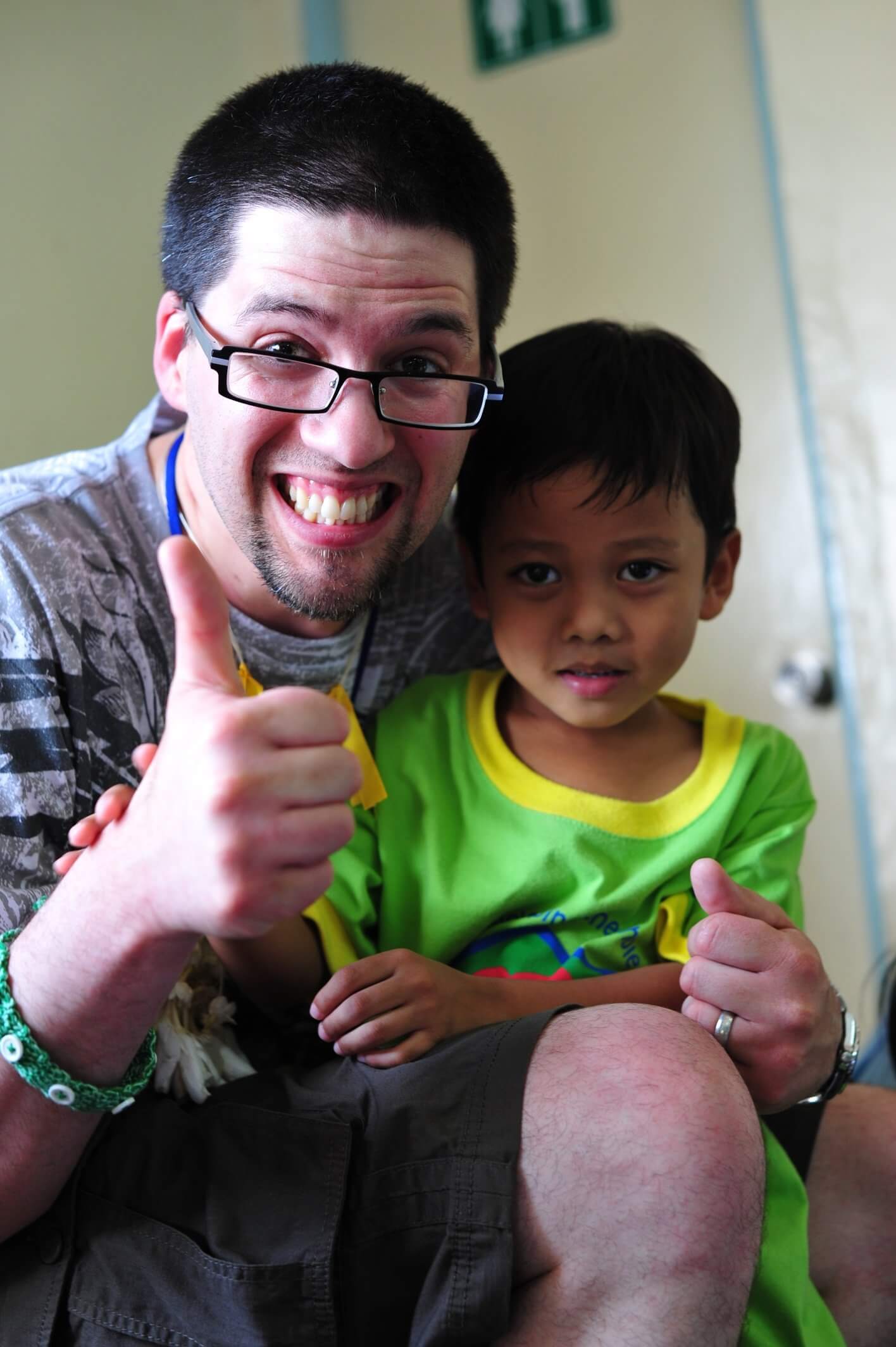 This is the question I ask myself when I'm making business decisions, so why shouldn't I look for a good return when I'm investing in God's business? So I spent the entire week asking hard questions, pouring through accounting books, reviewing auditing practices, and evaluating first-hand both the kind and scale of impact of their work on the lives of those we are called to love and serve for the Glory of God.
I crossed the line of professional courtesy quicker than I could shake the first hand, and that line long disappeared behind me as I invited myself into every area that I felt mattered in my quest to answer that question. To be fair to the folks at Compassion, though, they never seemed to mind my intrusions and every question was met with complete transparency and invitations to explore further.
And after almost a week of investigation I am totally convinced that giving money to Compassion International is a faithful use of the resources that God has entrusted to me. I'd like to share those reasons with you, in the hopes that you might consider joining me as I partner with them.
6 Reasons to Invest in Child Sponsorship through Compassion International
1. The impact on the lives of impoverished children is vast and immeasurable. Throughout the week, every child that I spoke to told me, often when tears of joy running down their faces, of the hope they found through the programs that Compassion has brought into their lives.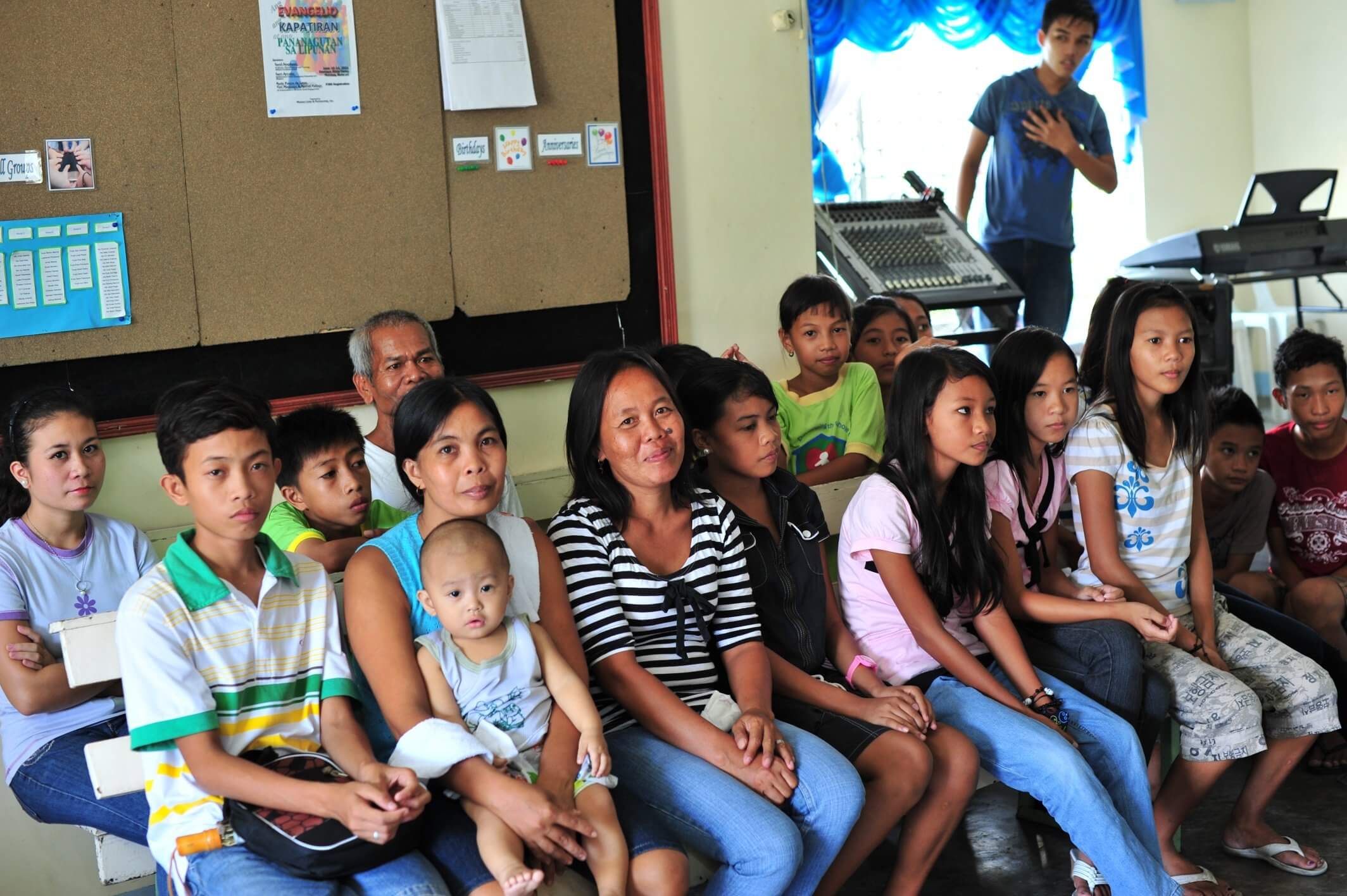 Although Compassion is focused on programs for child development, the impact is felt throughout the entire family. Children that were literally starving now have enough to eat. They receive education that helps them to break the cycle of poverty in their families lives. And most importantly, these families have the hope of the Gospel. I will forever be affected by the genuineness of their prayers and joy as they shared their stories of salvation with us.
The fact of the impact the programs are having is underscored by the sheer number of former sponsor kids who are now volunteers. I would estimate that 80-90% of the adults that volunteer (sometimes as much as 40-50 hours per week) are either former sponsor kids, or relatives of sponsor kids (including their parents).
2. They treat your money like you would want your investment manager to.
Accountability: Every dollar is audited on at least 3 levels, including an external audit by KPMG. For example, when you give a gift to your child they record it in their books, keep a copy of the receipt (which the child signs), and a picture is taken of the child with their gift.
Several times a year, each project is audited by the country head office, which is audited by the worldwide office in the USA, which is audited by KPMG. Some people question the necessity of that level of detail, but such transparency and accountability encourages honesty and discourages fraud. I can't even begin to guess how much money has been saved by these policies, but I'd bet the farm (if I had one) that it far outweighs the cost to keep the records, many of which are maintained by volunteers anyway.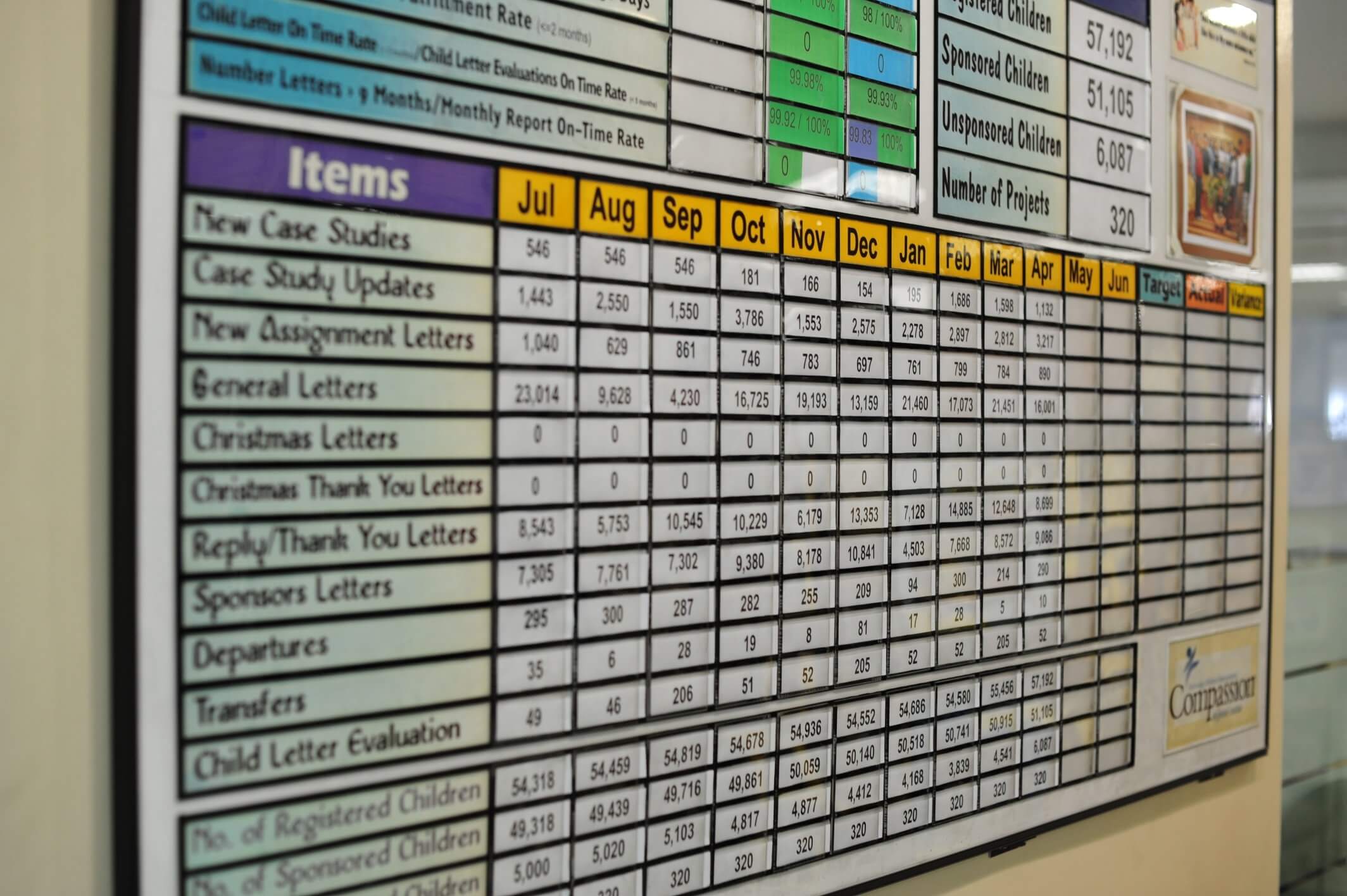 3. Efficiency: The head office is a well-oiled machine and the local projects follow suit. I used to work for a business consulting organization and spent a good portion of my time evaluating what businesses where doing that was working, and what wasn't. Invariably, the organizations that were the most successful had a system for everything, and as a result were extremely efficient. The systems that I saw in place this week were equally as good as some of the best (and most profitable) organizations that I have ever worked with.
4. Reputation: I've learned that Compassion has quite the reputation for the financial integrity. They are held up by non-profit watch dogs like Charity Navigator as a standard of integrity.
5. They have a focused, clearly-communicated vision that guides and defines them. Everywhere I went, I was told about the 4 areas of child development that Compassion focuses on.
From the Country Director to the sponsor children themselves, I heard them clearly articulated with an urgency that told me these had become core values to each of them. All of their programs followed the same model and I couldn't see one deviation from the model.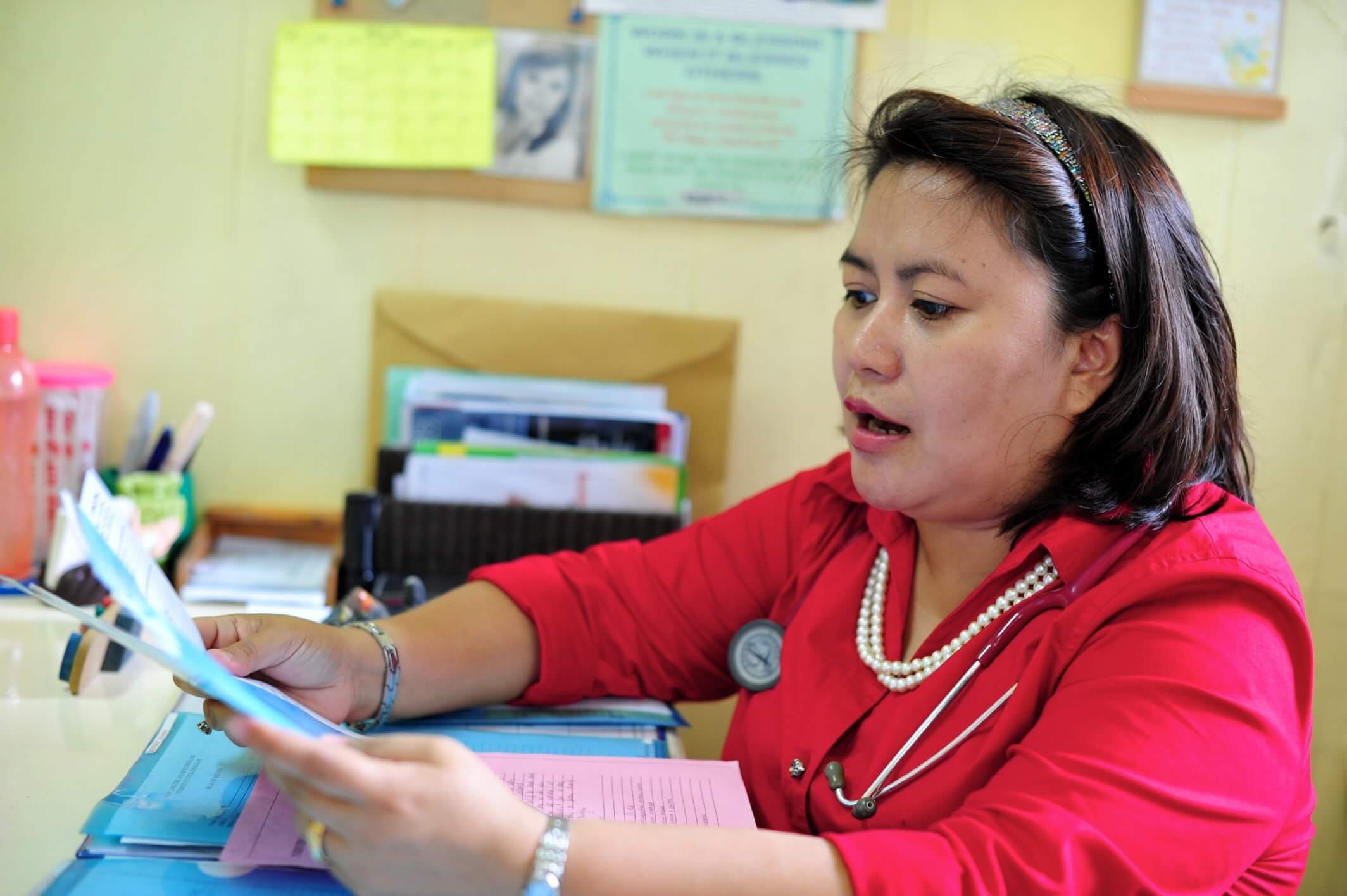 6. They preach the Gospel, and use words whenever necessary. This was probably the most impacting component of the trip for me. Every day I met folks who were laying down their lives for the children, because of their love for them and for Christ.
There was the doctor who quit her practice to serve the children full-time, and relied on "love-gifts" and whatever outside work she could find the time for to supply her needs. And then there was the mom of a graduated sponsor child who worked full-time as a case worker and relied on odd jobs as an esthetician on evenings and weekends to make ends meet. And all of this because they love Christ.
It's this component that makes the investment a no-brainer for me. No one is pretending that the Gospel is only a part of the picture – it is THE picture and everything else serves only to make it more beautiful. Our investment is bringing infinite returns in the 100,000's of souls that are being shown the light of Christ.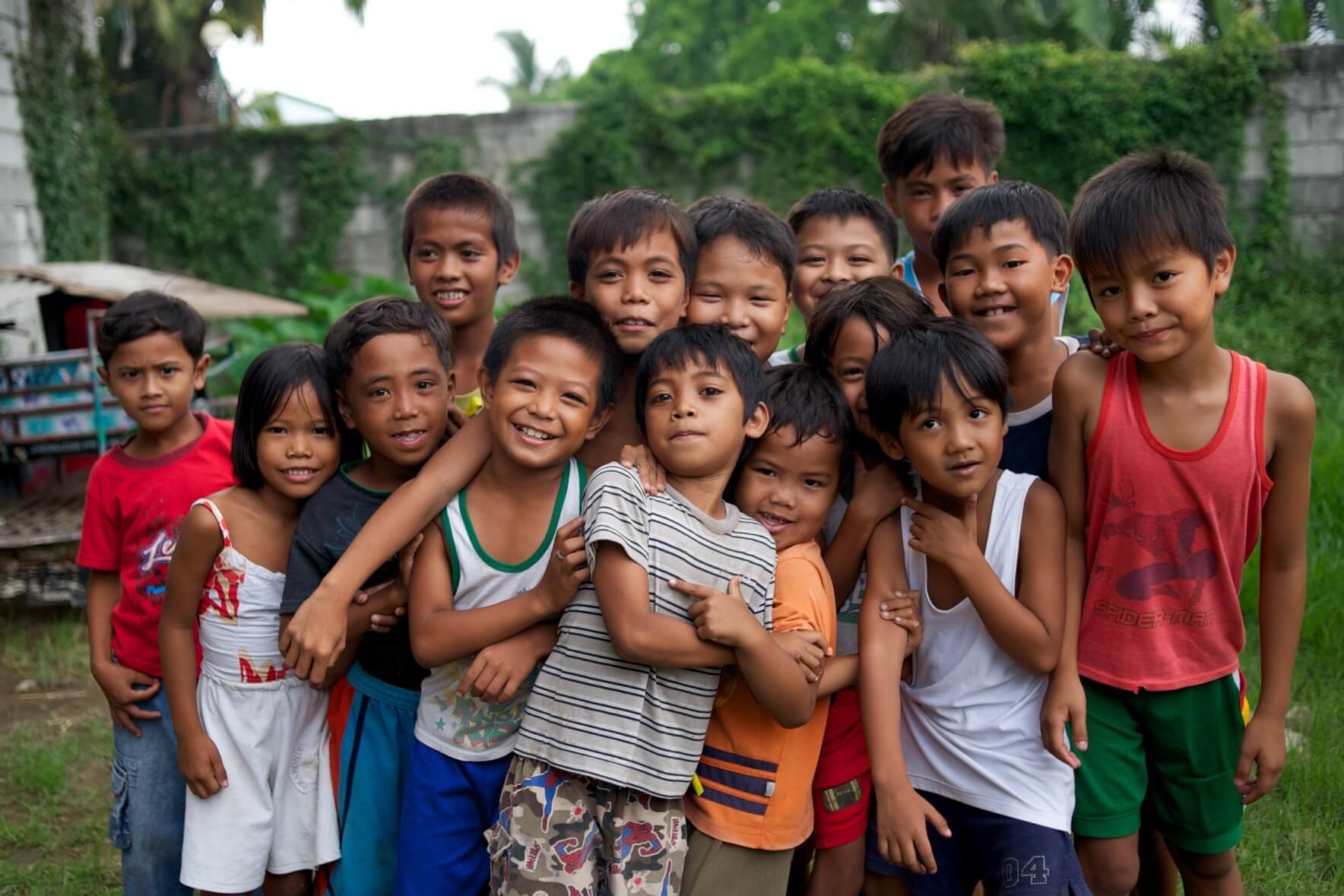 I could go on, but I won't. I don't know how God has called you to steward what he has entrusted you with.
Everyone is different, and although God has called all of us to be generous with the poor, He calls us to that in different ways. That may or may not be with Compassion International. But if you are considering sponsoring a child (or several) through them, I have come to believe that you would be contributing to ministry that is having a real impact on the lives of children worlwide, and is use the resources they are entrusted with faithfully.
If you are like me and like to do a bit of digging first you can click on the links in this post, visit their website, contact them directly (in the spirit of transparency they invite you to "ask any question"), or email me (use this contact page and Stephanie will forward the emails) and I'd be happy to share my experience with you and answer any questions that you might have about the research I have done.
As for me, I'm totally convinced that the lives of children are being for changed for eternity and I'm looking forward to participating to a greater and growing degree over the coming years. If you'd like to sponsor a child, you can go here.
Do you have any other questions about the details of how Compassion International works? We'd love to try to answer them and we'll find someone to help us if we're not sure of the answer!