Frugality as a Means of Giving (and Meet Keeper of the Home's New Sponsor Child!)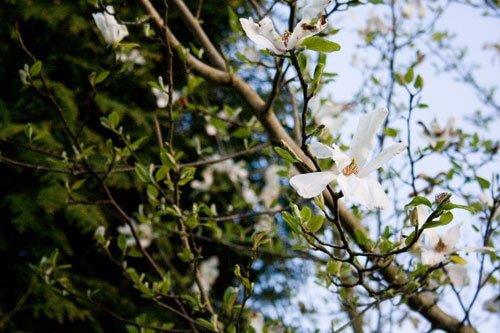 Why do you practice frugality?
It's such a hot topic these days, how to save money and do more with less. We read about it, talk to our friends about it, put great amounts of effort into living it. What's less common, though, is to examine exactly why we do it.
Perhaps it's because money is tight, especially as a single-income family in a dual-income world, and we want to make staying at home with our children a priority. Or maybe it's because of the recession, as we all cope with rising prices, job losses or decreased income , as people and businesses alike tighten their belts.
Maybe it is because we truly desire to be a good steward, carefully making use of the financial and material resources that God has so graciously given us.
All very valid and excellent reasons, many of which I myself would state when asked the question of why frugality matters to our family. Allow me to add one more to the list…
We practice frugality as a means of giving more generously.
To whom much is given
In just over one week, I will be on an airplane, flying to the Philippines to see what poverty looks like firsthand. In reality, there is poverty around us here as well, but there are levels of poverty that exist in the developing world that we in North America can hardly fathom.
I saw my first glimpse of true poverty when I was 16. I travelled to Mexico with my church's youth group, and walked through a urine-stenched slum, full of cardboard and tin one-room shacks, and a lot of very desperate people. It was only a small picture of what is happening to various degrees the world over, but it impacted me. I recall returning home, painfully aware of how blessed I was to sleep in a soft, warm bed, to take a hot shower, to eat a full meal of whatever I wanted. It's a sobering realization at 16 that most of the world doesn't live like you do.
I struggle sometimes with that first-world, middle-class guilt. The one that says "what did I ever do to deserve being born here, while another woman is born in Africa, fighting AIDS and watching her children die of starvation in the midst of a civil war?".
The answer? Nothing.
But somehow, for some reason, this is where our sovereign God has placed me. In a nation of wealth and resources and luxuries and comfort.
It is a weighty responsibility. "To whom much is given, much will be required…" (Luke 12:48)
Living simply so we can give generously
Though she's changed it now, the tagline over at Passionate Homemaking used to be "living simply so that we can give generously". I love that.
For all of the other reasons that we practice frugality and seek to live within or below our means, the ability to give generously to others should be at the forefront.
I have not always been a terribly generous person. It took marrying my incredibly giving husband  for me to really grasp what it looked like to open up my tightly clenched fists and bless others freely, trusting God to meet all of our needs. Ryan's joy in giving to others has inspired me to want to do the same, and God has used it over the years to develop a love of giving in my own heart.
Through times of plenty and times of little, God has faithfully (oh so faithfully) provided for all of our needs and even many of our undeserved wants, as we sought to respond in faith, giving as He called us to. Sometimes we've had the extra and the giving came easily. Other times we didn't know how we would make ends meet if we gave, and it was a sacrifice. No matter what, it has always been worth it. Always.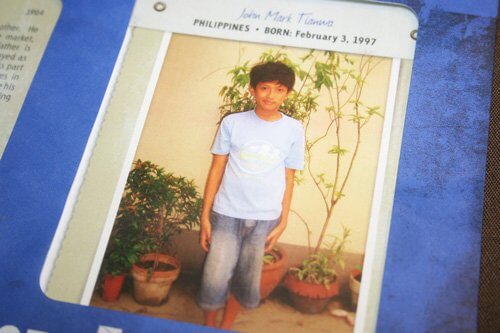 Meet John Mark
I want to show you someone whose life that you (yes, you!) are making a difference in today.
This is John Mark. He is a 14 year old boy, living near Manila in the Philippines. He lives with his parents and 4 siblings. He loves basketball, art and going for walks. He helps his family by buying and selling in the market, gardening and caring for his siblings while his parents are working.
Through your support of Keeper of the Home, John Mark is now receiving care as a sponsored child through Compassion International. Access to better food and clean water. Medical care when he needs it. The opportunity to learn and study, and more importantly than anything else, he will hear the glorious gospel of Jesus Christ.
He isn't just my family's sponsor child. We have two other children that we sponsor as a family and that is so precious to us. But John Mark is all of ours… yours and mine and every other amazing woman who reads this blog. Ours to pray for, to care for, and to rejoice in the fact that another child that is being reached with and because of the love of Christ.
Lord willing, I will be meeting John Mark during my upcoming trip. I hope to be able to see where and how he lives, meet his family, play basketball with him (he's going to school me, of this I'm sure), pray for him. I hope that you'll join me as I share about the work that is being done to ensure that John Mark has hope in Christ and a bright future.
Follow us May 29 – June 4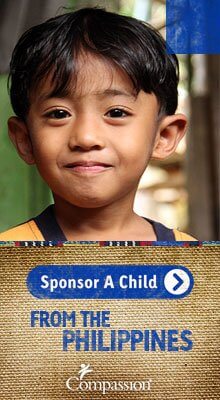 Our incredible team of bloggers and Compassion staff will be in the Philippines from May 29- June 4 and we will be blogging throughout our time there. We'll share with you what we see, the people we meet, what God is doing there, and the work yet to be done.
We would be honored and humbled to have you join us and follow our trip. It will be a life changing opportunity, for everyone involved. I will be blogging right here on Keeper of the Home, every day of the trip. If you haven't already, you can subscribe either by RSS feed or by email so that you don't miss a post.
Would you like to learn more about sponsoring a child like John Mark? There are so many precious little ones, just waiting for someone to say yes. Put that frugality to good use and see how just $38 a month can change a child's life.
Why do you practice frugality? Is giving generously something that you struggle with, as I did?