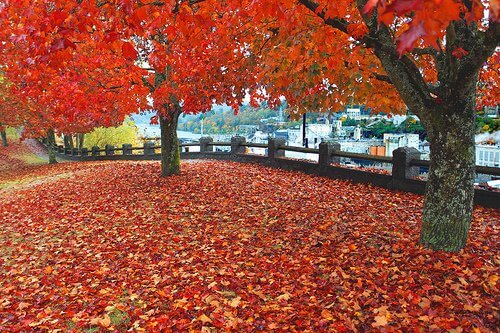 Outside the window, leaves of crimson and burnt orange shiver on the trees, and every once in a while, a cluster of them swirl to the ground as a gust of wind blows urgent. The seasons have shifted and I find that as the weather turns chilly and the sun hides its face and the branches become bare, I turn inward, physically and mentally.
Physically, I begin to look at my home as the lack of warmth and the steady drips of West Coast rain draw us inward, more home-bound than we have been for months. The time spent indoors causes me to open my eyes to my surroundings and in doing so, I become more critical. I notice the lack of organization, the need for deep cleaning, the clutter, all of the projects that have remained on my to-do list far too long.
Mentally, I begin to crawl inside my skin. The outer chaos that I notice in my home eats away at me. Words like failure, bad homemaker, undisciplined, disorganized, and messy begin to surface.
Realization of these outward evidences of my inward mess and imperfection eat away at me sometimes. I seem to go in seasonal patterns, and one such pattern is a sudden urge to remake my life, to purge, to re-organize, to get myself in order. I pull out stacks of how-to books, try to get myself inspired and motivated, and figure out just why it is that I can't get it all together.
I tend to overlook the obvious. The reason is simple.
I'm a mess.
And so are you.
We're all messy and that's ok.
Just because I run a blog called "Keeper of the Home" does not mean that I am an exemplary homemaker. Far from it. Would you like to know some of the things that I just cannot do?
I can't tell you the last time I cleaned baseboards, windowsills, windows, or walls (aside from obviously needed spot cleaning).
Though I keep the downstairs guest bathroom clean enough, our master bathroom is prone to fits of unsanitariness (yes, it's a real word now because I just used it and you know what I mean) every few weeks until I finally stop ignoring it.
I just made bread again for the first time in several months. And it wasn't soaked or sourdough.
My kids bathe once a week. When they're good and stinky and they really need it.
My cell phone is never charged, the keys often disappear, the minivan is full of crumbs and random garbage from our various outings.
I have to keep things I've borrowed from others beside my front door, in hopes that they might make it back to those gracious individuals at some point in time. It still usually takes a couple of months.
Don't even ask my friends what a joke it is to leave me a message on the answering machine.
As summer ended, I left the garden to its own devices. Just yesterday, I finally cleaned out one of the six garden beds, and only because I was getting dangerously close to not having my garlic planted in time before winter. (And no, I didn't manage to get the garlic actually in the ground before we needed to leave for my daughter's ballet lesson, but at least I tried.)
We're mostly on target with homeschooling, but we're had many days where we just couldn't get through the more involved topics like history or geography or science, and had to resort to the basics… language arts and math. The 3 R's, right?
I could go on, but I don't need to. You get the point, and I'm sure that you're nodding in relief and coming up with your own lists of all the things that you don't or can't or only wish you could do.
It needs to be said, so very often, that none of us can do it all. We're feeble. We're human. We're weak. We're imperfect.
We're all just such a lovely mess. Together. I think that there is something powerful that happens when we are willing to say out loud to each other that we don't have it all together and we can't keep up with everything and though one area of our life might look amazing there are others that don't look nearly so pretty if we were to throw open our closet doors and lift up the bedskirts and let others see our dustbunnies and cobwebs and dirty socks.
We need to give each other permission to be imperfect also, and then we can point one another in the direction of the ultimate Grace-Giver himself. Because he gives grace that covers sticky floors and laundry piled up and scrambled eggs for dinner (again).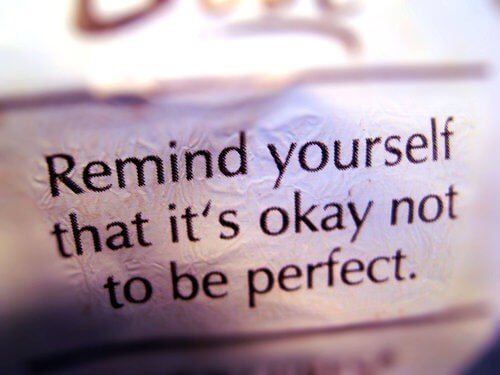 So where do we go from here?
I don't think this means that we just give up, throw our hands in the air and surrender to our messy ways, our misplaced priorities, or whatever others areas in which we struggle. We acknowledge them, we accept grace for them, we love others (and hope that they will love us, too) in spite of them, and we rely upon the only perfect One for saving grace, and strength that we could never conjure up ourselves.
I don't know what you need today. A reader commented last week that when she reads posts encouraging her to be more efficient and productive, she feels burdened by this Martha mentality of doing, doing, doing, when what she needs is to be encouraged to be a Mary, to serve and praise and just be in the midst of the messiness. Perhaps that's you right now.
If you need to allow yourself that space to just be, you might appreciate some of these reads:
Unity of the Sisterhood (and how we tear down masks of perfectionism, embracing one another just as we are, in God's freedom)
Imperfection (sharing all the things we don't do)
2 Reasons Why You Might Feel Overwhelmed 
One Thousand Gifts (learning to name and be thankful for the gifts He gives is a powerful way to learn to live fully, in the midst of the mess)
Grace for the Good Girl: Letting Go of the Try Hard Life (the next book on my reading list, for obvious reasons- also visit Emily's blog, Chatting at the Sky, for a breath of fresh air)
Or is it time to make some changes?
For some of us, although we need to recognize that we are messy and imperfect (and still accepted and cherished and valuable all the while), we also need to take responsibility for our weaknesses and pushing forward to make some changes, however small or simple they may be.
This is very much where I am at. Spending time reading and reflecting on the fact that I can't do it all and accepting grace for my imperfection. But at the same time, I know that I am the cause of some of my struggles right now (like a cluttered and disorganized house that is causing me unnecessary stress and work) and that by taking some simple steps, there can be positive change.
Here are a few resources that might give you a gentle nudge in the right direction, without overwhelming you:
21 Days to a More Disciplined Life (I'm really appreciating this series from Money Saving Mom, recognizing that as much as we might actually be the problem, there is so much hope when we realize that we are also the solution, and that we can take small, incremental steps towards positive changes and reaching goals that we set)
31 Days to Clean (this popular 31-day ebook encourages you to look makes changes in your home, but by balancing a Mary heart with some Martha challenges)
Organized Simplicity (this is what I will be working through over the next two weeks, because I've recognized that my unwillingness to take some time to de-clutter and rethink the purpose of the rooms in our home has led to unnecessary stress and time spent on maintenance)
One Bite at a Time (if you're looking for some simple, manageable steps that you can do one at a time, as you're ready, Tsh has brought together a great selection of projects and organizational tasks that can help you to streamline your home and bring more peace)
Can you relate to being a "mess"? In what ways are you aware that you can't do it all? Would you like to share some of them, just to join in collectively as we announce that we are frail, imperfect, messy women?