Winners of Berkey and NaturoKits Giveaways and a Chance to Win a Lacto-Fermentation Course!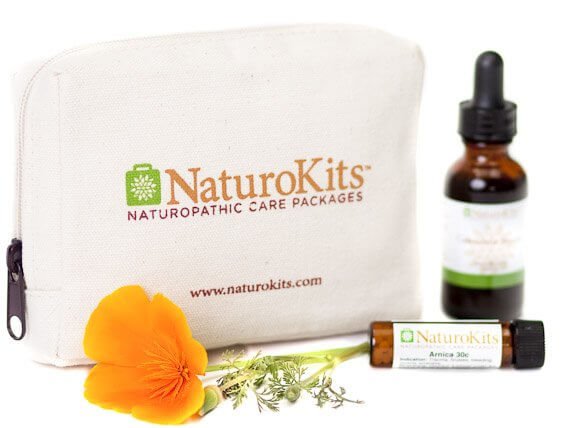 Summer is a time for days at the park, kids running through sprinklers, and long days spent with good friends and family. In the midst of enjoying these summer days, hosting homestay students, beginning to preserve (strawberries yesterday, more to come, then raspberries next), and something else I've got up my sleeve, the computer has become the low man on the totem pole, and keeps finding itself stuck under a couch while we all go out and play.
That said, it's high time that I actually tell you about the winners of the last two giveaways, don't you think?
First, the monthly email giveaway in June was for a Basic First Aid Kit ($68 value) from NaturoKits, and the winner is:
@panthers.greenville.edu
This was a perfect summer giveaway, as these kits are an ideal addition to your diaper bag for a day at the park, your hiking backback, or your camping supplies. We love our kit and although we (thankfully) haven't had to use it too frequently, we're always so glad that we have it along for those times when we do need it! The natural and homeopathic remedies make me feel that much more at ease about treating whatever mishaps occur during our summer fun.
July's email giveaway is a One-Year Membership to GNOWFLGINS Lacto-Fermentation Ecourse ($99 value)!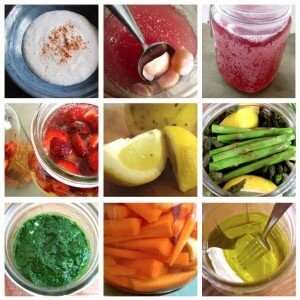 Are you new to the world of traditional cooking? Or maybe fermenting foods is a little bit scary to you still — very common! Wardeh of GNOWFGLINS is going to change all that with her new ecourse, aimed at teaching you everything you need to know to ferment anything! There are lessons in fermenting fruits, vegetables, dairy, beverages, grains, and even a 'create your own' lesson!
GNOWFGLINS has already done three other successful ecourses: a basics course, a sourdough course, a dairy course (they have their own family cow!), and now the ferments ecourse. All of them are excellent resources in learning how to prepare traditional foods. If the fermenting ecourse isn't your style (though personally I'd love it), perhaps one of the others is!
Interested? Learn more about fermented foods in a FREE webinar on Monday, July 25th at 11 am PDT!
Want to get entered to win? All you have to do is subscribe to Keeper of the Home by email to receive our posts for free in your inbox! (Already a subscriber? Then you're entered!)
Winners of the Berkey Sport Bottles
Yet another overdue winner announcement, these awesome sport water bottles from Berkey, with a built-in high quality water filter. I already knew that I liked mine when I did the review, but since that time I have decided that not only do I like it, but I LOVE it.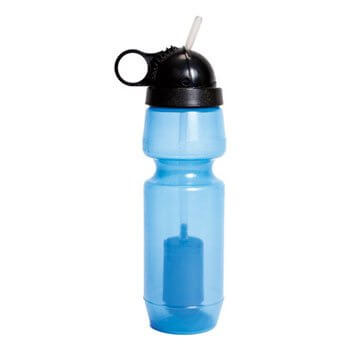 I can't tell you how handy it is to be able to just refill my bottle no matter where I am, when I am out for a half or full day of errands or summer fun. Even better, because it uses a simple straw with a flip lid, even my almost 2 year old can use it, meaning that this one bottle can supply my 3 kids and myself with fresh, filtered water all day long!
Without further adieu, the two lucky winners of these Berkey sport bottles from LPC Survival are (each of them will receive 2 sport bottles, a $49.95 value):
Charissa (charissashull@)
Ronda (rondahardingpowell@)
Thank You to Our Sponsors!
Lastly, I just wanted to give a quick shout out to each of Keeper of the Home's sponsors this month. The sponsors that you see advertising on the sidebar of this blog are what help to allow me to keep blogging and make all of this information available for free, for you. Each time you visit a sponsor's site or purchase from them, you help to keep this site going, so thank you!
The Modest Mom: Custom maternity and women's skirts and more!
Life's Abundance: Premium health food for pets.
Berkey Light Water Filters from LPC Survival (this is where the Berkey sport bottles come from!)
Small Town Lovin: Where life is simple and sweet
Plan to Eat: Online meal planning software that makes eating at home easier.
Azure Standard: The natural foods co-op where I have been buying groceries for over 5 years!
Hope that you are all enjoying your summer so far! I'd love to hear about the fun that you are having!