5 Tips for Getting Started with Essential Oils
Note from Ann: Yay for getting started with essential oils! Dr. Julie is such a great inspiration to me as I continue to learn about oils and what works best. I so relate to how Julie says it's sometimes so hard to be natural and mindful: it's a struggle I face too. That's another reason I appreciate a post like this: it's a reminder of the important pieces. And let me just say: you don't have to be PERFECT! Give yourself a break, mama, and take the steps you can!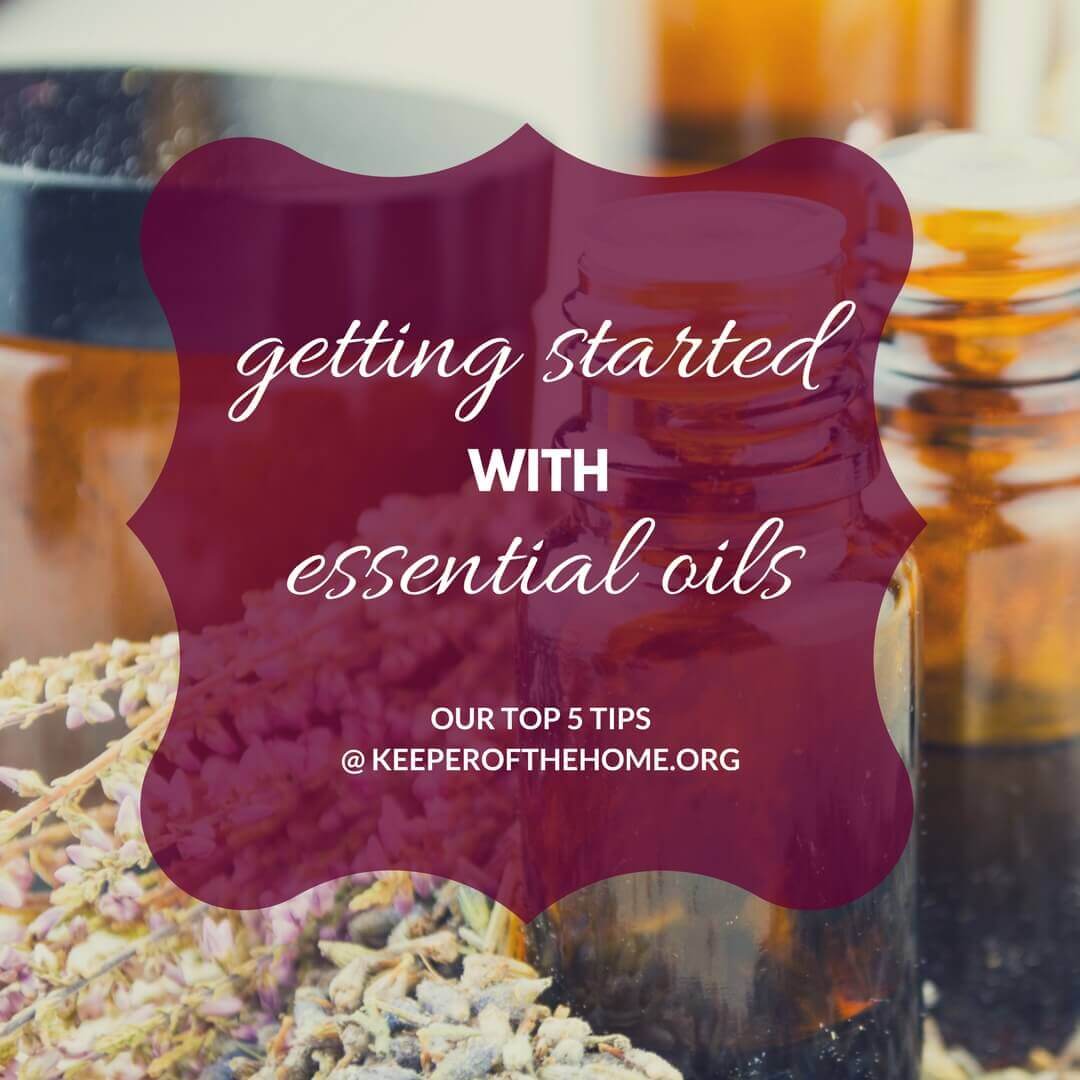 Let's go natural! That sounds like a good plan, right? Clean eating – shop the perimeter! All natural cleaning products – vinegar on everything. No sulfates, high fructose corn syrups, plastics, Teflon, processed food, sugar, gluten … whew. I know I am missing some things here!
I want the best for my family. Don't we all? And I try my best, but some days it is just HARD! There always seems to be something new that is not good for us. I will share my current struggle: pre-shredded cheese. I know it is bad. How could it stay so "perfect" if it was not? But it is so EASY! Isn't that the key that keeps us struggling with what is "good" for us? It is not always easy.
Things that are important are not always easy.
Some things you need to work for! I have been "fixing" and adding one thing at a time and learning what works for me and how to make it fit for our family. I have changed over cleaning products, make my own sunscreen and bug spray; no dryer sheets, chiropractic care, and essential oils for all the little "issues" that can arise in a home with 4 kids. I tackle the things I can one at a time. I will get around to that shredded cheese!
Essential oils have that same learning curve and that overwhelms people at times. So you might want to add oils to your home but you are unsure what to do if you get them. Here are my 5 top tips for how to get started with essential oils in your home and how to get the best benefit from what you have! (Let me add a pre-tip to the tips! If you don't have essential oils yet, consult with someone! Get a coach. That's the best way to start!)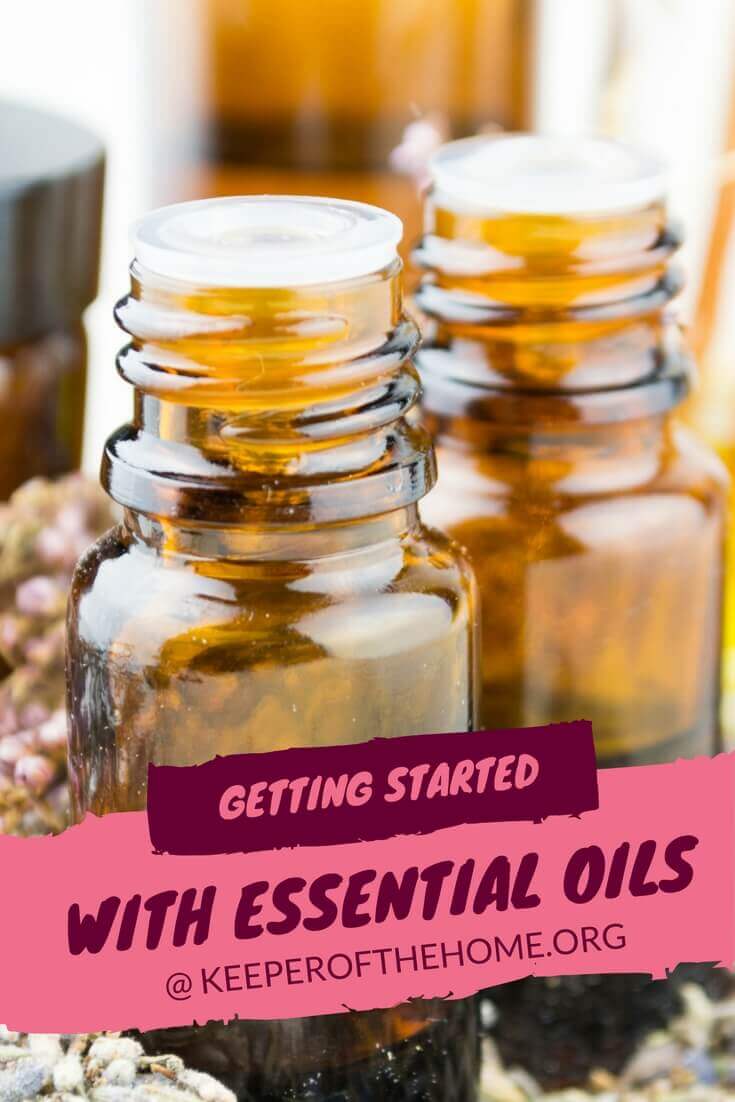 5 tips for getting started with essential oils
1. Get a set of great starter oils, open all of them, and smell them.
I am amazed by how many people get their first oils and then do not even open them! I know it can seem intimidating, but start with just smelling them. You might not like all of them, but this gets you started with your oils. Then take the one you liked most, and put one drop on your wrist and done! You've started with your oils and you get to enjoy your favorite all day!
New to oils? Be sure to check out Dr. Julie's essential oil safety tips, too!
2. Make an easy cleaning spray.
Removing chemicals from my home seemed like a daunting task at first, so I started with just ONE cleaning spray. I bought a glass spray bottle (16 oz) on Amazon and mixed 20 drops lemon oil with 2 tablespoons of white vinegar and filled the rest with distilled water. I use this spray for my sinks, counter tops, windows…just about everywhere. And my two favorite things about it are
I can remake it on the fly when we run out and
I can send my kids off to clean without worrying about chemicals! (No guarantees on the level of clean they will accomplish, though!)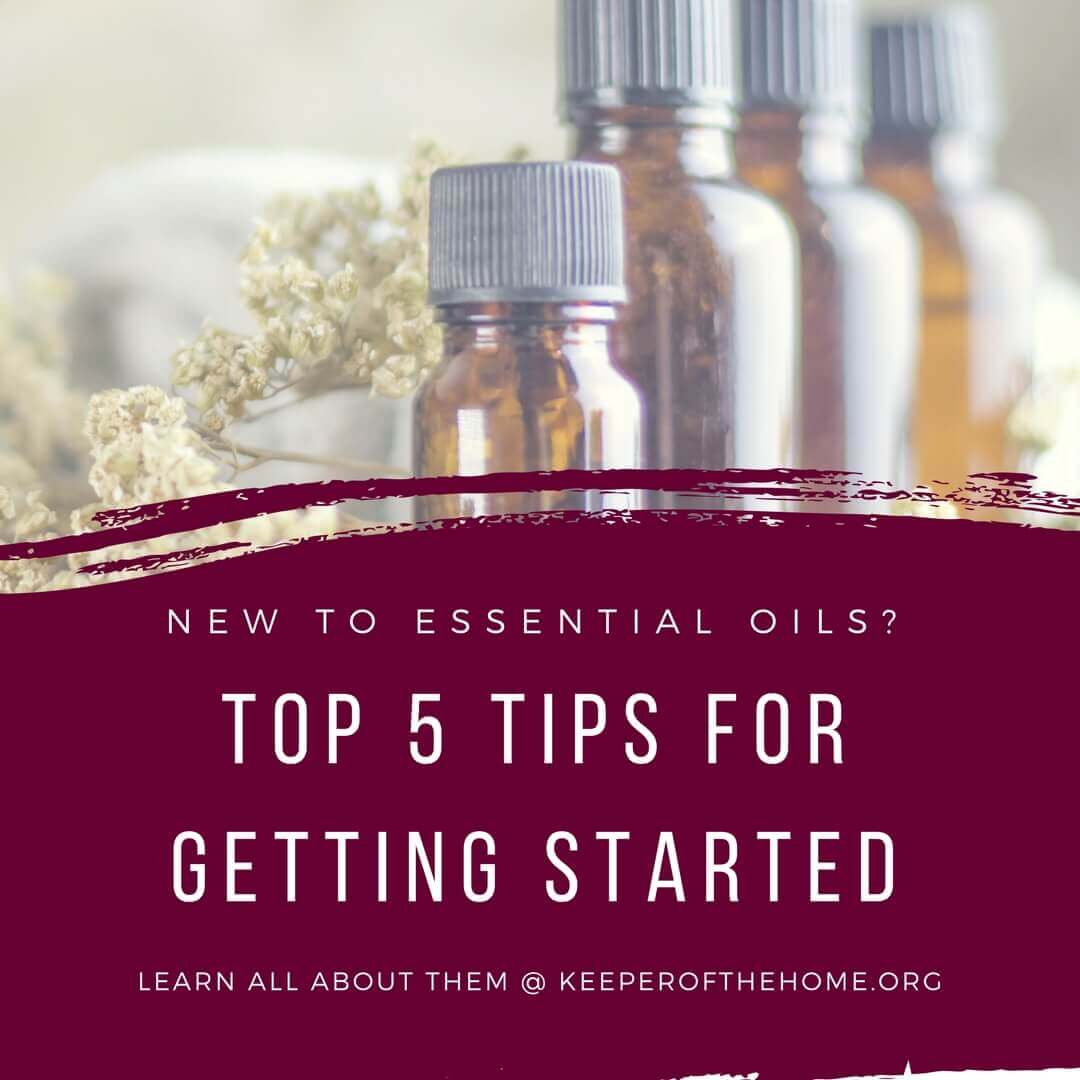 3. Get sweet sleep relief – I highly recommend lavender oil as one of your starter oils.
You can try this out at night in several ways:
Place two drops in your hands and inhale – rub on your feet or into your hair.
Use a small spray bottle and add 5 drops of lavender and fill with distilled water and use as a linen spray before bed (my youngest likes to spray her stuffed animals).
Or my favorite way to use oils at night is in the diffuser.
Don't miss our previous post about the best diffusers and how to choose them.
4. Put your oils where you need them.
It is nice to keep them all together, but I recommend distributing them to where you need them. So the lemon might be in your kitchen and the lavender on your nightstand. I recommend the melaleuca (tea tree) in the bathroom for skin irritations, blemishes, nail or hair problems, and more. I will warn you though, this could result in a need for multiple bottles of lavender and tea tree all around the house! 🙂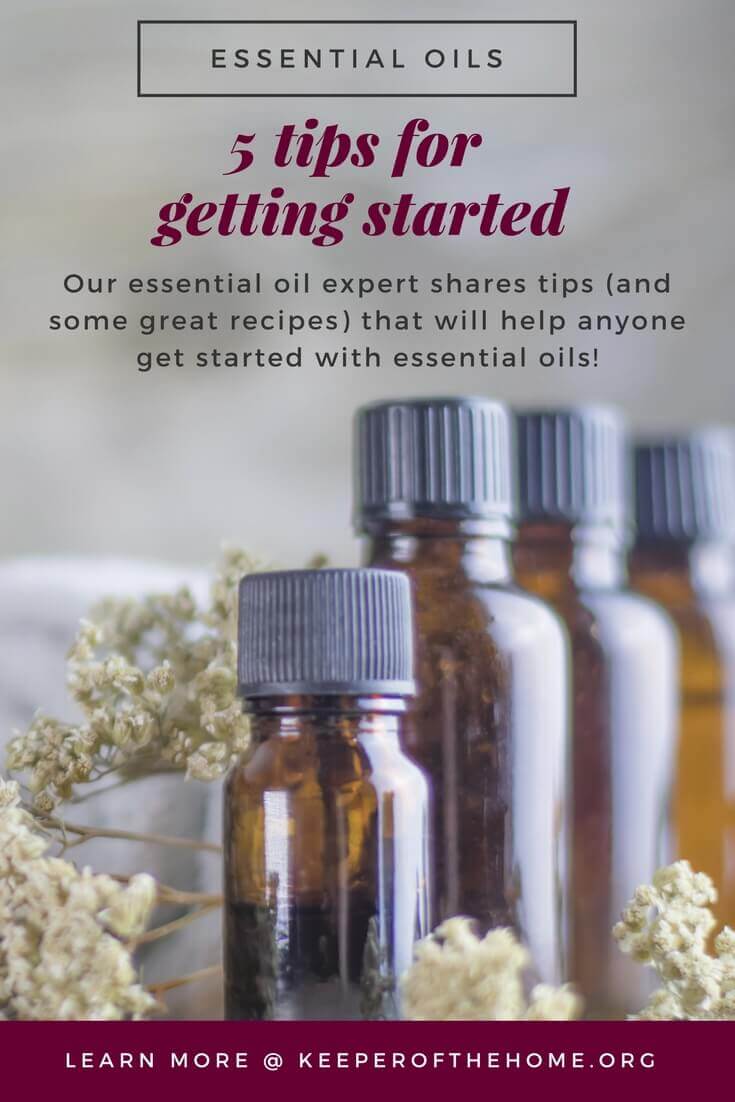 5. Try the oils in your bath.
Stressed, overwhelmed, fatigued, or just needing some ME time? I love to get 2-3 of my favorite calming oils (Calming blend, lavender, eucalyptus) and put 1-2 drops of each in a cup of Epsom salts. Dissolve in the bath and enjoy! Want to up your DIY quotient? You can find great bath bomb or bath truffle recipes to use with your oils and pre-make these luxurious treats!
If you want to learn more about essential oils, be sure to check out all of our posts on essential oils!
Those are my tips for getting started with essential oils. I love chatting with people about getting started with oils and helping people find combinations for their specific concerns. I am also always looking for people interested in coaching others on how to uplevel their health.
If you would like information on my TOP 10 oils and how to use them, give me a shout and I'll get that right to you!
Need help getting your oils? I can help with that too! I have my oils out and now I guess I better go grate my own cheese! Have a great day!
Disclaimer: Although all Keeper of the Home contributors are passionate about nutrition, natural living, and alternative health issues, we are not certified nutritionists, medical doctors, or practitioners of any kind. We are not licensed to counsel anyone in medical matters, nor may we be held responsible for any course of action that you choose in regards to your own health or that of your family. Please remember that what we are sharing is the result of our own experiences and years of study, but may not necessarily be the right course of action for you. We are advocates of becoming informed, knowledgeable, and responsible for one's own health, but our desire is not to be an authority on any matters of health for you, nor would we presume to have sufficient knowledge to do so. Our hope is that what we share may encourage you and start you on the road to doing your own research and seeking the opinions of professionals or others that you trust.
Disclosure: This post includes affiliate links. Thank you for supporting our work and mission!