Healthy Back-to-School Lunches Made Easy!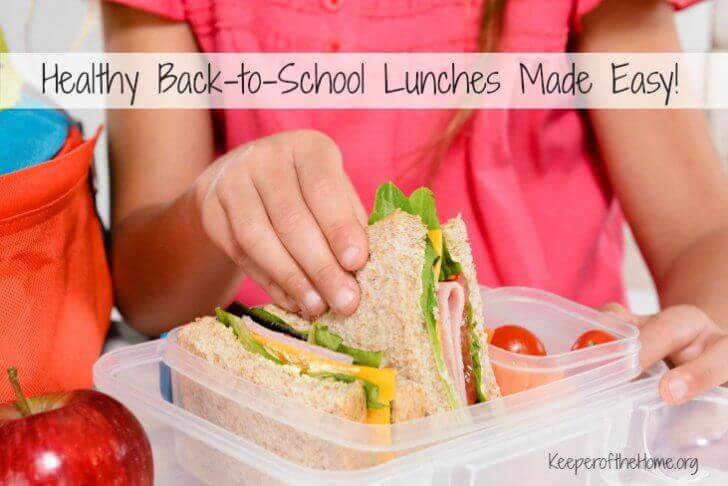 By Kelly Smith, Contributing Writer
Ready to get your lunchbox groove on? Oh yeah! It's that time of year again … back-to-school season! And whether you homeschool, or your children attend school outside of the home, having a plan for what to serve (or pack) for lunch makes getting ready for the busy school year a whole lot easier!
Of course, it can be a real challenge to come up with healthy lunch ideas day after day. And let's face it, as adults, we (often times, more so than our kids);get tired of the "same-old same-old" lunch.
[Tweet "Having tasty, fun and nourishing recipes can help us to break free from lunchbox boredom."] Creating a collection of these recipes;also provides a wider array of nutritious options.
So, to help us in our quest to provide the best nutrition to fuel our children's growing bodies, I've put together some of my favorite family-friendly lunch ideas, recipes and a few healthy snack options too. My hope is that these recipes, tips and ideas will provide you with lots of inspiration for creating healthy lunches that your whole family will love!;
Just Wrap It!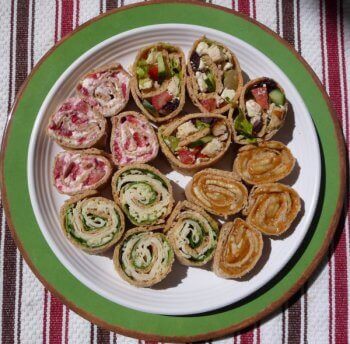 Wraps (a.k.a. Roll-Ups) are a tasty, fun and attractive alternative to the traditional sandwich. We love the wrap! In fact, my kids have eaten foods they normally turn down when I roll it up in a tortilla. Apparently, the cute little roll-up makes everything look and taste yummier!;
• 5 Sweet & Savory Lunch Wrap Recipes
• BLT Wraps
• Meatless Chickpea Wraps
• Ranch Chicken Wraps
Beyond PB&J …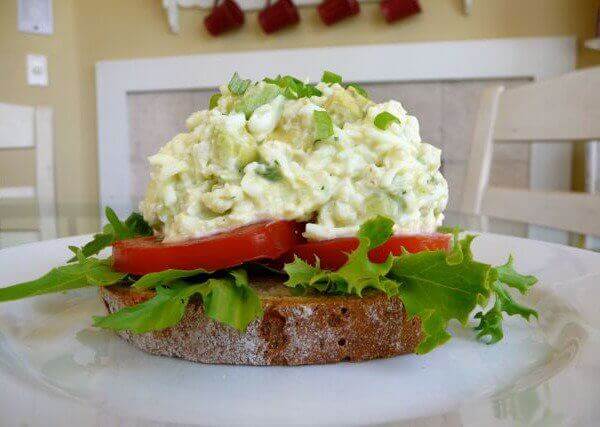 Break free from the typical lunchbox
sandwich by serving healthy and delicious sandwich fillings like these:
• Avocado Egg Salad

• BBQ;Chicken
• Carrot & Cheddar

• Grilled Chicken Salad
"Ditch the 'Wich" Lunch Ideas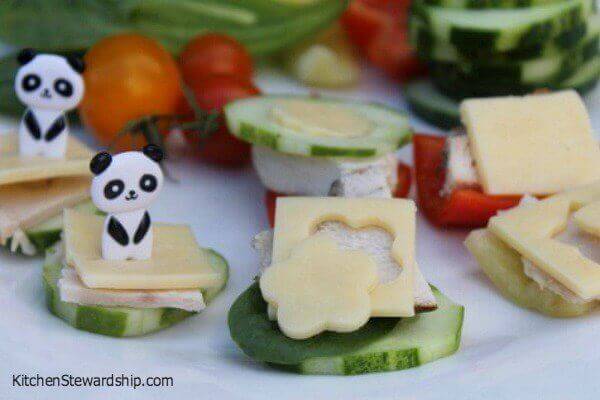 Non-sandwich lunch options are not only great for those who are gluten-free or grain-free, but they also provide a healthy escape for anyone experiencing sandwich boredom!
• Bread-Free Alternatives for Healthy Lunches On the Go
• 10 Delicious Non-Sandwich Lunch Ideas
• 20 Allergy-Friendly Non-Sandwich Lunches
From Leftovers to Lunch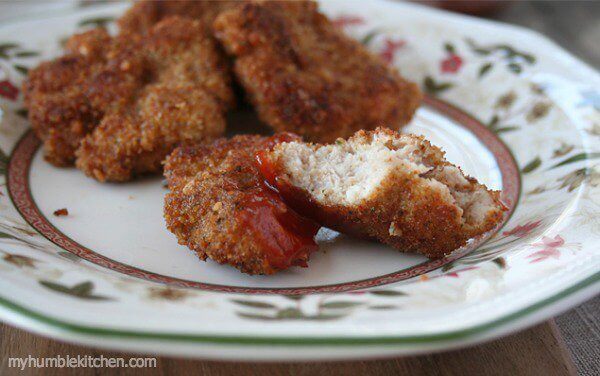 Talk about convenient! Packing dinner leftovers for lunch is one of the easiest methods for ensuring a delicious healthy lunch. Here are a few of our favorite leftovers that taste great cold the next day:
• 3 Easy Lunches Using Leftovers
• Better than Fast Food Chicken Nuggets (with ranch for dipping)
• Grilled Chicken or Turkey (w ith ranch for dipping)
• Meatball Subs
Healthy Homemade "Lunchables"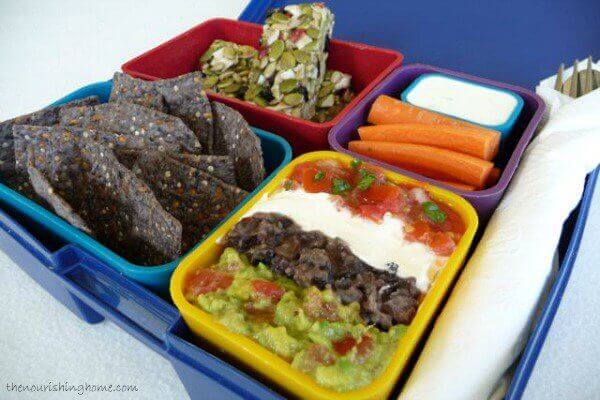 The lure of those unhealthy packaged lunchables is convenience. But there's no need sacrifice good nutrition when you can create easy homemade lunchables that are far more nutritious and afforadable!
• 3 Healthy Homemade Lunchable Recipes
• DIY Homemade Lunchables
• Homemade vs. Store-Bought Lunchables
Go for a Dip!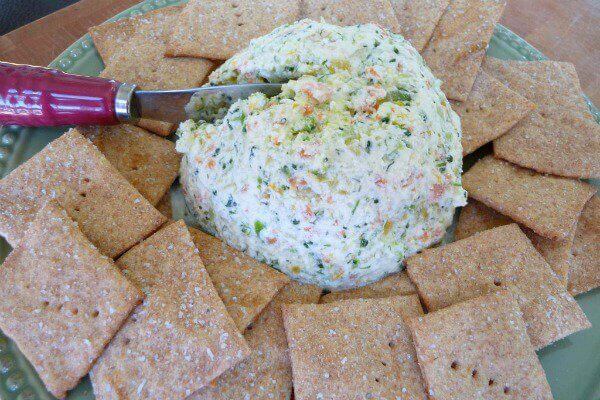 Looking for a change of pace? Nutritious dips and spreads make a great light lunch, or add several satisfying sides for a heartier meal.
• 5 Healthy Lunch Dips
• Easy Greek Hummus
• "MOMveeta" Cheese Dip
• Veggie Confetti Spread
Of course, crackers make a great edible lunch utensil for scooping up healthy dips or topping with meats, cheeses and more! A few of our favorites include:
• Multi-Seed Grain-Free Crackers
• Simple Grain-Free Herb Crackers
• Sourdough Wheat Crackers
• Whole Grain Spelt Thins
Sensational Salads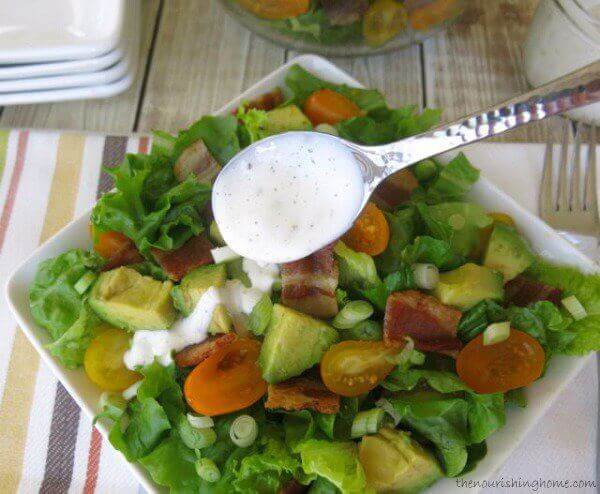 Most adults, and many kids, enjoy a good salad for lunch, especially when it's packed with a high-protein add-in like leftover grilled meats. So be sure to check out our post "25 Healthy & Delicious Summer Salads" for a whole host of delicious salad options perfect for lunch or dinner.
Satisfying Sides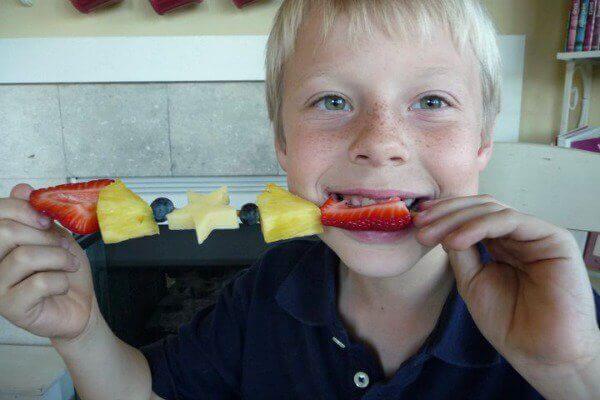 Wholesome sides add an extra boost of nutrition and help to satisfy a hearty appetite. Here are just a few ideas for rounding out lunch with a healthy side or two:
• Fresh Fruit;–;Apple slices, melon, grapes, strawberries, pineapple, etc.
• Fresh Veggies;–;Carrots, zucchini sticks, cucumber slices, bell peppers, broccoli florets, etc. For an extra treat, serve raw veggies with Homemade Ranch Dressing.
• Grass-fed Cheese;–;Made from wholesome milk from pastured cows, grass-fed cheese is perfect on sandwiches, with crackers or makes a wonderful addition to fresh fruit kabobs or ham and apple wraps.
• Whole Milk Yogurt;–;A creamy nutritious treat, whole milk or coconut milk yogurt provides a wealth of good nutrition and important probiotics.
Healthy Lunchbox Snacks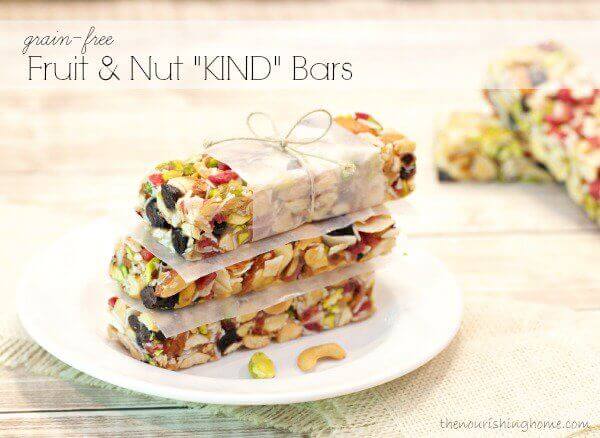 Adding a healthy snack makes lunchtime extra special. Here's a few of our favorites:
• Crispy nut mixes like High Protein Trail Mix or Sprouted Trail Mix.
• Healthy cookie treats like Raw Cookie Dough Bites or Vanilla-Coconut Macaroons.
• Homemade fruit leather like Homemade Fruit by the Foot or Cultured Fruit Leather.
• Nutritious snack bars like Homemade KIND Fruit & Nut Bars or Whole Grain Granola Bars.
• Wholesome fruit muffins like Whole Grain Strawberry Chia Muffins or Grain-Free Strawberry Shortcake Muffins.
Choosing a Lunch Storage System
Looking for some quality options for packing your healthy lunch creations? I tested out several of the top lunchboxes in my special back-to-school post, "Which Lunch Box Food Storage System is Right for Your Family?" and I've provided an overview of the benefits and drawbacks of each system tested. So if you've been searching for the right lunch storage system for your family, I hope this helps make it a bit easier.
More Lunch Packing Tips & Recipes
Getting organized to pack a healthy lunch couldn't be easier with these helpful tips and even more wholesome recipes:
• 5 Tips for Planning Healthy Lunches Kids Love!
• How to Create a Healthy Back-to-School Meal Plan
• Healthy Real Food Lunch Ideas for Real Kids
• 100 Days of Real Food School Lunch Recipe Round-Up
I hope these helpful tips, ideas and recipes for healthy back-to-school lunches inspire you to create a wide variety of nutritious lunches for you and your children with far more ease and a lot less stress!;

If you have some ideas about healthy back-to-school lunches, we would love to hear them!
Disclosure: This post contains affiliate links. When you buy through our links, it helps to support this site, so thanks!