What I Wish I Could Have Told My Pregnant Self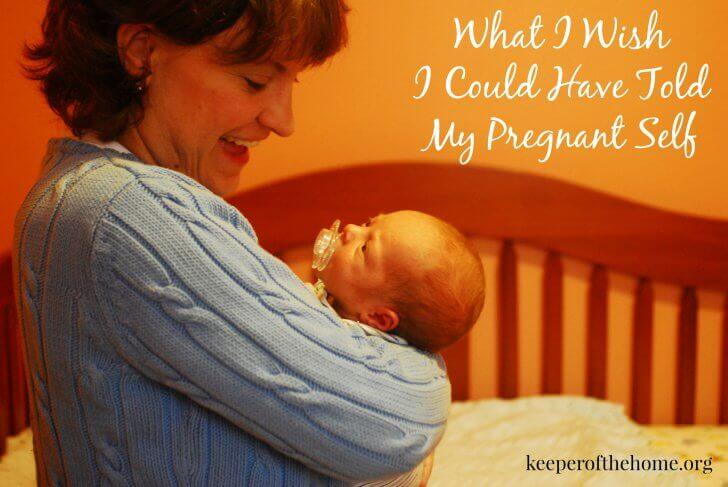 By Hilary Bernstein, Contributing Writer
This post is not intended to diagnose or treat any medical conditions; talk to your doctor or midwife about pregnancy, postpartum and newborn concerns.
You know how hindsight is 20/20? I wish I had a way to talk to myself when I was pregnant with my first child. There's so much I want to share. You know what I'd say?
I know how scared you are. I know you know absolutely nothing about bringing up babies, but that's OK. Relax. You're going to be a good mommy. You'll figure things out – that's what moms do.
About doctors
It's great that you're obsessing so concerned about natural childbirth and if you can do it or not. But relax a little. Yes, you'll need to know relaxation techniques. (Read and practice your Bradley books!
) But each birthing process is unique and you'll never be able to prepare for exactly what happens.
Find a different doctor. You shouldn't have to prove to your OB that you can get through labor and delivery without an epidural. If she's not supportive and only wants to do things the way she's "always done things" do yourself a big favor – find someone who is a little more cooperative.

Speaking of doctors, look carefully into pediatricians. I know you don't want to take the time. I know you think that any doctor would be fine. And I know you want to trust your friends who are moms. But you are going to have different opinions on issues like vaccines.
If you can find a pediatrician who practices integrative medicine, you'll be very pleased. If there's no one like that in your community, try to find a seasoned doc with a laid-back personality. (They're out there.)
About sleep
You know how I've encouraged you to relax? I'll say it again. Relax. Please don't get worked up about sleep schedules. [Tweet "I don't know why anyone coined the phrase "sleeps like a baby," because babies don't sleep."] At least not reliably.
You are going to be really, really tired. That's OK. Give yourself at least one month to rest. There are times when you won't know how to make your baby stop crying. If those piercing wails are literally driving you crazy, it's OK to put him or her in a crib and walk away for a couple minutes. (And if you're feeling really out of sorts, please talk to your doctor about it. He or she will be able to help you.)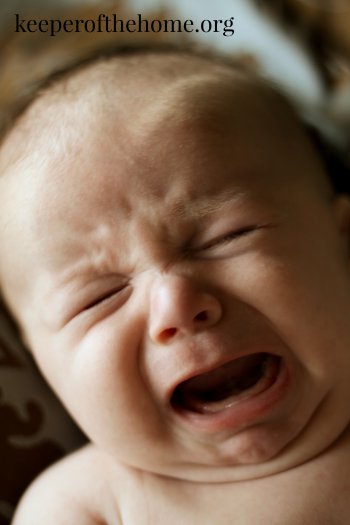 Even though everyone and their sister will ask you if your newborn is sleeping through the night – and then give you advice how to get your baby to sleep for 12 hour stretches – learn really quickly to smile and nod.
For some reason, everyone who sees your baby will fixate on the sleep issue. Your baby will sleep someday. I promise. (It will happen in a year or so.) Being a bad sleeper doesn't mean your baby is bad – or smart or not so smart or anything. He or she is just a bad sleeper for right now.
Please don't be terrified of co-sleeping. I know you have read so many parenting books and you don't want to mess this up – you want to parent by the letter. But relax and be careful. Letting your child cry it out in another room is torture for everyone – you, your spouse, your baby and your neighbors. Your baby just wants to be close to his or her mama.
You know how you are nurturing him or her right now in your womb? Your baby loves that. Your sweet baby only knows how to be close to you. That's how God has designed things. It's beautiful. Please try to tune out the very westernized notion of putting your baby in a crib in a separate room and expecting him or her to sleep all night long like you and your exhausted husband.
Invest in a bedside co-sleeper bassinet
so you can keep your little one right beside you. You won't have to worry about a monitor, and you'll hear when he or she is hungry. And you won't have to get out of bed and stumble down the hall in the middle of the night.

About spoiling
You may read about the idea that you can spoil your baby – or you might hear it from others.
But Mama-to-be, you can not spoil your baby.
You've heard all these notions that you can spoil your child through demand feedings and a lack of sleep schedules and cuddles … those notions are wrong. God designed babies to crave their mother's milk. God designed babies to need their mamas. And God designed mothers to long to be close to their babies and nurture them. That's part of the beauty of motherhood.
Don't be afraid to follow your God-given instincts. Relax. You won't spoil your baby. Kiss that baby as much as you want. You'll never say "I love you" too much.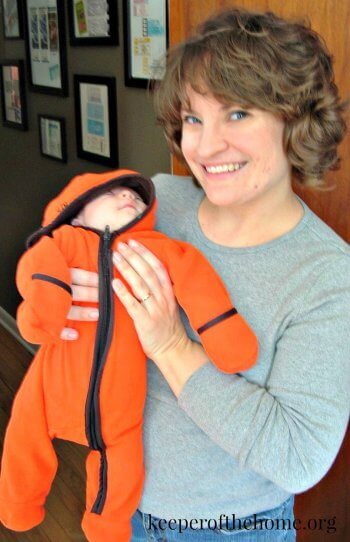 I promise this season of life is going to go by in the blink of an eye. Your boobs will get sore. You will be tired. You won't know how you can endure one more minute of wailing. You'll think it's absolutely ridiculous that the one accomplishment of your day is finding time to take a shower. You won't understand how you have to muster up enough energy to cook dinner. But this time will not last forever.
At the risk of ruining some surprises, when you bring your son home (Yes! That baby wiggling, wriggling and kicking right now? He's a boy!) from the hospital, within the first 15 minutes you'll watch a school bus drop off the neighborhood children from school. You will weep. You'll look at your newborn, sleeping soundly in your arms, and you'll know that before you know it, you'll be sending him off to kindergarten. You'll cry so much that your tears will fall all over that precious baby's face.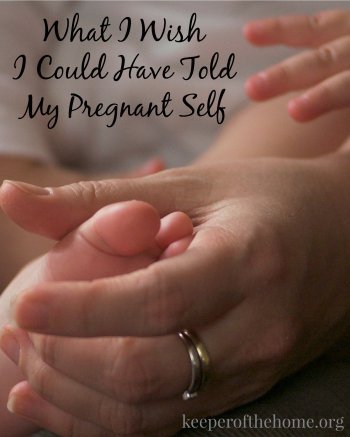 And you know what? Your motherly instinct is right. That wee babe will be starting school before you even know it.
You'll wonder how the time passed so quickly.
You'll wonder why you didn't relax a little more and spend more time just soaking in the miracle of newborn babies.
You'll long to hold that teensy little one in your arms again.
You'll wish you could still breathe in the wonderful fragrance of a new baby.
And you'll be grateful for motherhood and how God has given you the privilege to watch the miracle of how this one very special child will grow and change and mature.
If you're a mom, what advice do you wish you would have known when you were expecting your first baby?
 Disclosure: This post contains affiliate links. When you buy through our links, it helps to support this site, so thanks!