Giveaway: Stainless Steel Food Storage!
**It's my 2nd Blogiversary and I'm celebrating all week! This is the second of 4 giveaways so make sure that you come back each day to see what else is happening around here!**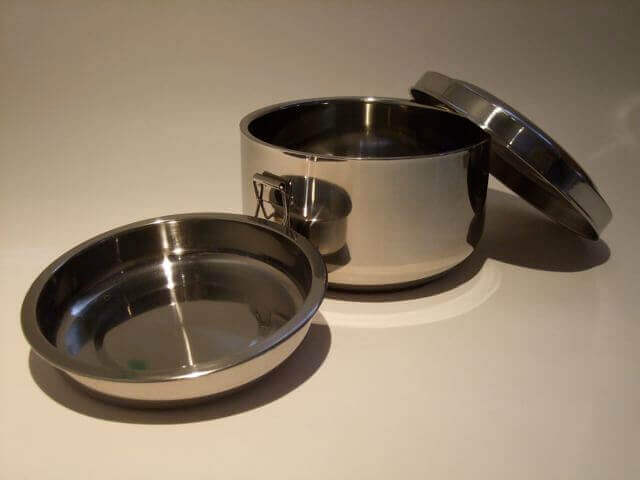 Ever wished that you could ditch the plastic food storage containers and use something that you didn't worry was going to shatter?
That's what I love about these stainless steel food containers! Safe and toxin-free, not to mention affordable, they just make so much sense. I know that so many of you, like myself, are trying hard to get the toxins out of your home and especially your kitchen. When it comes to products you're putting your food in, you can't really be safe enough, can you?
A particular concern with food and storage is the issue of heat. When hot or even warm food goes into a plastic container, chemicals can leach out of the plastic straight into the food. Not to mention the fact that plastic has no ability to insulate the food and keep it either hot or cold.
That's where this beauty of a container comes in (it really is cool looking, isn't it?). Meet the Tiffin.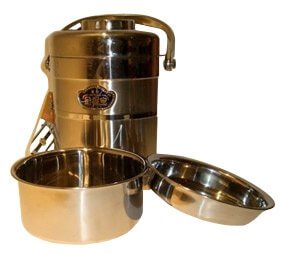 Made of double-walled stainless steel, with three different tightly-sealed layers, this makes the ideal lunch box. It keeps food either hot or cold for hours, depending what you're in the mood for. It has a 1.8 L capacity, so there's no way you'll go hungry! If I could be so lucky as to win my own giveaways (if only… shucks!), I would love to use this baby for taking hot food with us on road trips so that we didn't have to bring a cold, bagged lunch or eat out. What would you use it for?
This is just one of the many novel products that Carolyn has to offer over at The Tickle Trunk. As a conscientious mom, she experienced the challenge of trying to find safe alternatives to plastic (nasty chemicals) and glass (because broken glass and children just don't go together- ask me how I know!). Recognizing the lack of truly affordable and quality stainless steel products out on the market, she set out to find the best that she could, with the intent of selling them at prices that won't break the bank. I think she's succeeded!
Here's a sampling of her other products: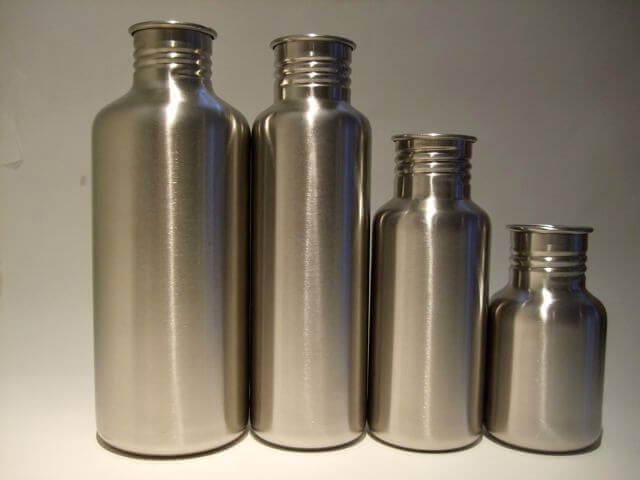 Water bottles (we own several and love them!)
Various round and rectangular food storage containers, ranging from baby-food size all the way up to 2, 4 or even 6 litres!
Ice cube trays (see my review)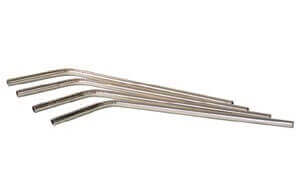 Straws! (I just discovered this new addition to her site, and let me tell you, I'm a happy woman!)
And more…
With Christmas coming up, these products would be a wonderful (and really, a frugal) way to bless someone with healthier kitchen accessories (I think that I see stainless steel straws in someone's future…). Who wouldn't be thrilled to receive a deluxe lunchbox or that pink water bottle they've been dreaming of?
As for today, someone has a chance to win that incredible Tiffin highlighted above. Anyone interested???
To get in on the giveaway:
**Note that to receive each additional entry, you need to leave a separate comment telling me what you've done**
1) Visit the Tickle Trunk and have a look around. Come back and leave me a comment telling me your favorite item in the store.
2) For a second entry, if you already own any of their products tell us what you have and why you love it! Or, give me a suggestion of a product that you don't see in the store, that you wish was available in food-safe stainless steel.
3) Post about this giveaway on your blog (comment with post url)
4) Tweet this giveaway.
Giveaway ends Saturday, Oct.31 at 8pm.
This giveaway has now ended. Thanks to all who entered! Winner will be announced shortly!