Plastic-Free Ice Cube Trays (and a Giveaway)!
"How on earth does a non-plastic ice cube tray work?" was one of my first thoughts when Carolyn of The Tickle Trunk asked me to review her latest stainless steel product. I was about to find out!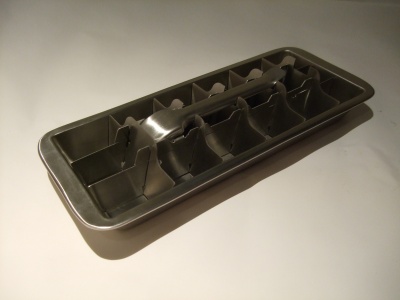 This incredibly nifty looking contraption soon arrived at my doorstep, and I couldn't wait to give it a whirl!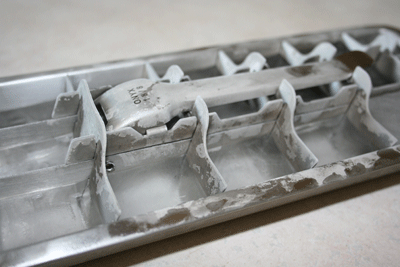 Here it is, full of ice, straight out of the freezer.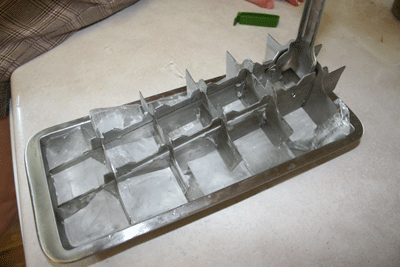 In the process of being cracked (by my 4 year old, who can almost do it by herself but needs just a bit of help at the end).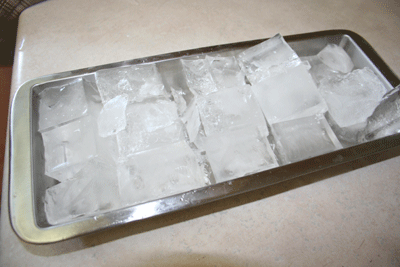 And voila: a tray full of ice that has not had to sit in plastic or have nasty chemicals leached into it! I love it!
I was actually having some mild difficulties with my lovely new ice cube tray, until my Mom came to visit us a couple of weeks ago. She quickly exclaimed that these were just like what they used when she was a girl (before plastic ones even existed, although my understanding is that they were previously made of aluminum, which we now know is also not a healthy option)! Who knew?!
The only real troubleshooting I had to do was learn to fill it up just a smidge lower than I would fill up my regular trays (thanks Mom!), so that the lever is able to move smoothly and crack the ice cleanly without any struggle. Now that I've figured it out, it works like a charm every time, and it's actually quite nice to have ice just sitting there in the tray, rather than needing to pry it out of the little ice cube holes.
My last concern was regarding how I would fit several of them into my freezer, since they don't stack easily to the the lever on top. Looks like Carolyn has already found a great solution, and will soon have some stacking trays very similar to this one: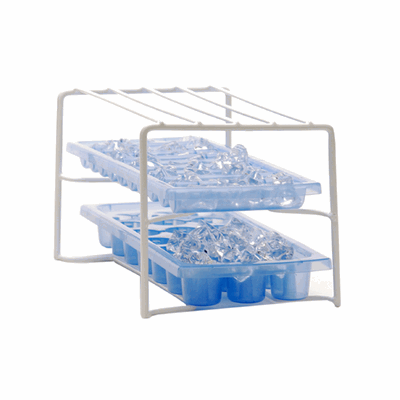 Carolyn's priority over at The Tickle Trunk is to find great quality products, made using stainless steel as a safe alternative to plastic (which we know has the unfortunate ability to leach toxic chemicals into our food and beverages), and make them affordable for moms like you and me. She carries a wide selection of other products including the wonderful water bottles I use, various sizes and styles of food storage containers, cups, cutlery and more! Reviewing (and personally using) some of her fantastic products is always a no-brainer for me!
Would you like to win one of these ice cube trays for yourself? Here's how:
1) Leave a comment with your name and email address, letting me know one of the following things:
One other product from The Tickle Trunk that appeals to you.
A product that you've already purchased from her store and how you like using it!
Any suggestions you have for new stainless steel products that you'd like to see The Tickle Trunk carry.
2) To be entered a second time, simply post about this giveaway on your own blog and and leave a second comment with the post url
    or
Subscribe to my blog's feed, either through a blog reader or through email, and leave me a comment letting me know that you've done so.
3) Giveaway ends next Thursday, at 3:00pm PST.
This giveaway has now ended.