For Cloth Diaper Lovers: Win $75 to Spend at Sweet Little Blessings!

Giveaway has now ended.
I know that this is going to be a very popular giveaway, and there's no question why! Cloth diapering is obviously important among my readers (as it is to me), and you love having the opportunity to win cloth diaper products and find new places to shop.
What makes cloth diapering so popular and so important?
Cost. There's no doubt that using cloth saves money.
Environmental stewardship. I'm a firm believer in cutting down our waste as much as possible, and using cloth diapers is a simple way to do just that.
Baby's health. Conventional diapers are filled with various chemical substances, some more toxic than others. Having these on our precious little one's bottoms all day long, especially once they're wet, just doesn't seem like a good idea to me.
Ease. Today's cloth diapers are NOT your grandmother's cloth diapers. They're easy to use, easy to wash, and oh so cute!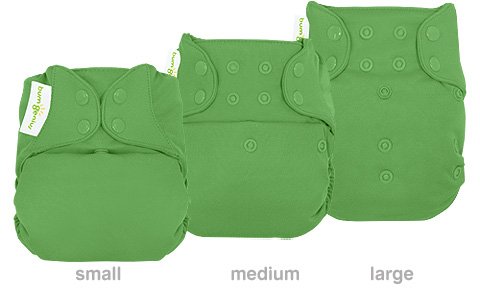 Sweet Little Blessings has been a sponsor here at Keeper of the Home multiple times and their online store is just such a good fit for all of you naturally-minded mamas:
Huge selection of your favorite cloth-diapering products, including one-size pocket diapers, all-in-ones, fitted diapers, diaper covers, prefolds and flats, newborn diapers, inserts and doublers, and accessories like wet bags.
All of the most popular brands, like FuzziBunz, BumGenius, Thirsties, Happy Heiny's, Motherease, Bummis and Imse Vimse.
Cheap shipping- $2.95 on all US orders under $40, and free on orders of $40 or more!
A knowledgable shop owner, Coleen, a mom of 12 children! Yes, I think she knows a thing or two about diapering. 🙂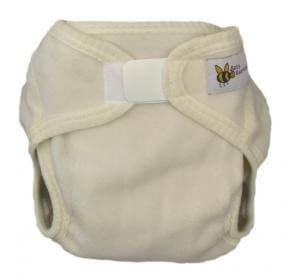 This is the perfect season to get entered to win this $75 gift certificate to Sweet Little Blessings!
Maybe you are currently diapering yourself (or about to be, for those soon-to-be-mamas), thinking ahead for baby shower gifts for friends or families, or looking for practical gifts for the holidays.
;
Here's what you need to do to be entered: 
(Please leave each entry as a separate comment)
1. Check out Sweet Little Blessings and tell me what you would spend your $75 on!
2. "Like" Sweet Little Blessings on Facebook (note that they frequently share coupon codes, sales and even giveaways!)
3. Subscribe to Keeper of the Home by RSS feed or by email.
4. Share about this giveaway through your blog or favorite social media, or follow Keeper of the Home on Facebook or Twitter.
Giveaway has now ended.
Coleen has generously offered Keeper of the Home readers a 10% off discount on orders of any size from Sweet Little Blessings from now until Thursday, Nov. 24 (aka Thanksgiving) with the coupon code THANKSGIVING.
Disclosure: This giveaway was generously sponsored by Sweet Little Blessings. All opinions expressed are entirely my own, as always.