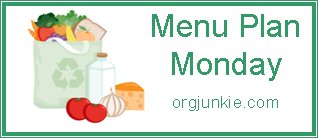 After a hectic start to last week, and just a few bumps in the road, it seems that things are coming together a little bit with our ESL homestay students and having both children sleep in our room. Phew!
My menu plan this week is simple, though. I am cooking for girls that are not used to North American food, let alone someone who is a health nut and likes to cook strange things (at least, what the general population would consider strange). As well, I just need to keep things simple for myself, as I am finding it challenging to care for my two extra charges in addition to my own family, with the loss of time and regular schedule (due to driving them to and from school, close to 2 hours a day).
One of the fun things about my meal plan this week is that I am starting to plan around my fresh garden produce! How exciting to see the fruits of my labor!
And may I just say that there is nothing like garden fresh peas? Wow. Yesterday we tried both our snow peas and shelling peas for the first time, and both Ry and I, as well as the kids, just adored them. Juicy. Tender. Sweet. Perfection.
I've talked before about getting your kids involved in the shopping and cooking, in order to encourage them to try new and nutritious foods… well, let me just say that I have discovered the ultimate way to get kids excited about vegetables. Ready? Here it is… get them involved in growing the food and they will gobble it right up!
Though our daughter is a reasonably adventurous eater most of the time, she is still not especially fond of veggies in general and can need some encouraging sometimes. This summer it is a different story. Anything that comes from our garden is just about the best thing she has ever seen or tasted. She just can't get over eating food that she helped grow! What an amazing reward!
Monday: Shepherd's Pie, either salad or raw veggies with dip
Tuesday: Dinner with friends
Wednesday: Mashed potatoes and turnips, sausages (these great natural chicken ones from Costco), green salad.
Thursday: Whole baked salmon (with lemon, butter and dill), rice, and salad (Are you noticing a trend here? My greens are at their peak, so it's salad, salad and more salad!)
Friday: Mandarin Beef Stir Fry over rice (using fresh snow peas- yummy!)
Saturday:; Taco salad (crumbled organic corn chips, seasoned ground beef, lettuce, tomatoes (or salsa), cheese, sour cream)
Sunday: Tomato lentil soup, bread, fresh veggies.
Now, I'm off to eat some homemade egg-free vanilla ice cream (based loosely on this recipe)!
Oh, but wait… I have a question. Any cold lunch ideas for my teenage homestay students who don't like sandwiches? Any ideas would be so appreciated! Thanks!

Thanks for hosting, Organizing Junkie!