Elegant Rose Boutique Review (Natural Beauty, Hair & Skincare for the DIY Challenged)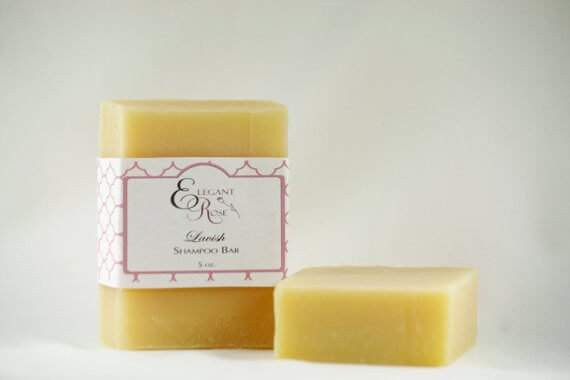 Many of our Keeper of the Home readers are big on DIY, and I can understand why.
You can create your own products, customized just the way you like them, with ingredients you know are safe and pure, for much less than you can buy them for.
But, it's not for everyone. Many of you want the home-crafted quality in your beauty products, but you're overwhelmed at just the thought of making them yourself.;
I do really enjoy tinkering around in my kitchen, creating skin and beauty products for both myself and to give as gifts. Something, though, I really don't have the time or energy. I already make my own cleaning supplies and basically all of our family's food from scratch, which I love to do, but it takes precious time.
In recent years, I've found myself moving away from making as many of my beauty products, but also away from buying them from the larger "natural" brand name products as well. Although those products can be a better alternative to most conventional products, they frequently still include less savory ingredients.
The alternative to DIY?
To buy home-crafted quality, from small businesses that care. You get purer ingredients, while;saving yourself the time and effort to source it all out and make it yourself, while also supporting ethical businesses in the process. Win-win, right?
This past month I've been trying out products from one such company, Elegant Rose. Owned by Melissa, and based out of Michigan, they have both a website as well as an Etsy store, for those who prefer to shop through Etsy.;
The thing that has impressed me most about Melissa's products is that they use exactly the sort of ingredients that I would use if I was making them myself (except that she does a far nicer job of making them than I would do!). It's for that reason that I feel so comfortable using them for myself and for my family.
Some of the products I've been reviewing include: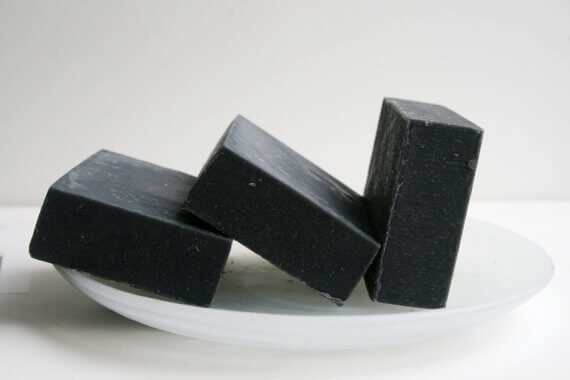 Activated Charcoal Soap
Ingredients:;olive oil, coconut oil, organic palm oil, organic unrefined shea butter, water, sodium hydroxide, activated charcoal, essential oils
Intriguing, right? I'm a huge fan of activated charcoal as a supplement, to use on infections, for bug bites, for food poisoning or stomach upsets, and for detoxification. But in soap? I would never have thought of it.
I was so curious what it would be like, especially when I saw the dark black shade. Would it be black on my skin? Would it lather black? I was surprised to find out the answer is no,;not at all. It's really just like using any other soap, except it's extremely purifying and detoxifying for the skin. It feels great, actually. I can see why it's one of her best sellers.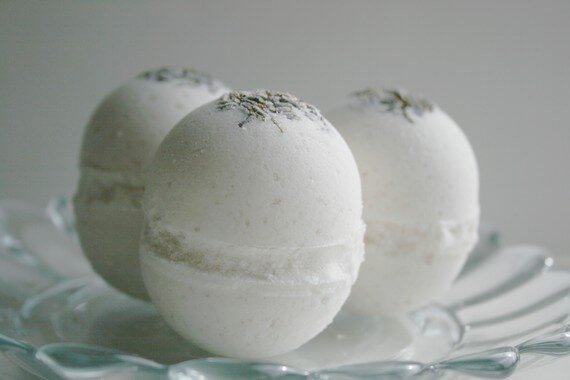 Lavender Vanilla Bath Bombs
Ingredients:;sodium bicarbonate, corn starch, epsom salt, citric acid, almond oil, water, essential oils ; ;
These are lovely. Perfect for a relaxing, treat-yourself spa evening at home.;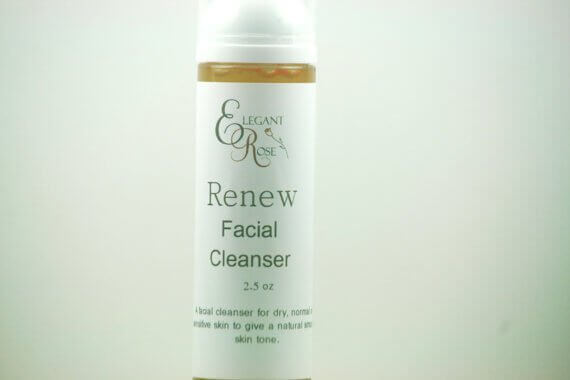 Renew Facial Cleanser
Ingredients:;organic castille soap, mineral water, organic aloe gel, sea buckthorn oil, helichrysum essential oil, cucumber & mango extracts
This has been my favorite product, hands down. In fact, my 9 year old really likes it and asked if she could have it and I had to tell her no such luck. It's mine, honey.;
It cleans perfectly, without stripping my skin. I have combination skin, and it has just the right amount of moisturizing in it. I feel like it genuinely nourishes my skin and leaves it a little softer and brighter. I really love this cleanser.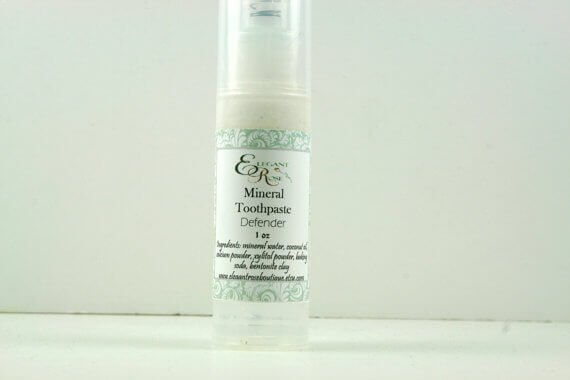 Mineral Toothpaste
Ingredients:;Mineral water, coconut oil, baking soda, xylitol, calcium carbonate, bentonite clay, essential oils.
This was really fun to get to try. I make my own toothpaste sometimes, and our most popular post ever on KOTH is a homemade mineral toothpaste.
If you're looking for the same benefits, but are not up for mixing it yourself, this is just the thing for you. The flavor is very mild, but tastes just fine. It's not going to foam like your typical toothpaste, because it doesn't contain foaming agents (you don't want those anyway).
It also doesn't have glycerin, another ingredient to avoid, since it coats the teeth and can impede the mineralization process. This is a good, basic toothpaste for a clean and healthy mouth, with some added minerals for stronger teeth.;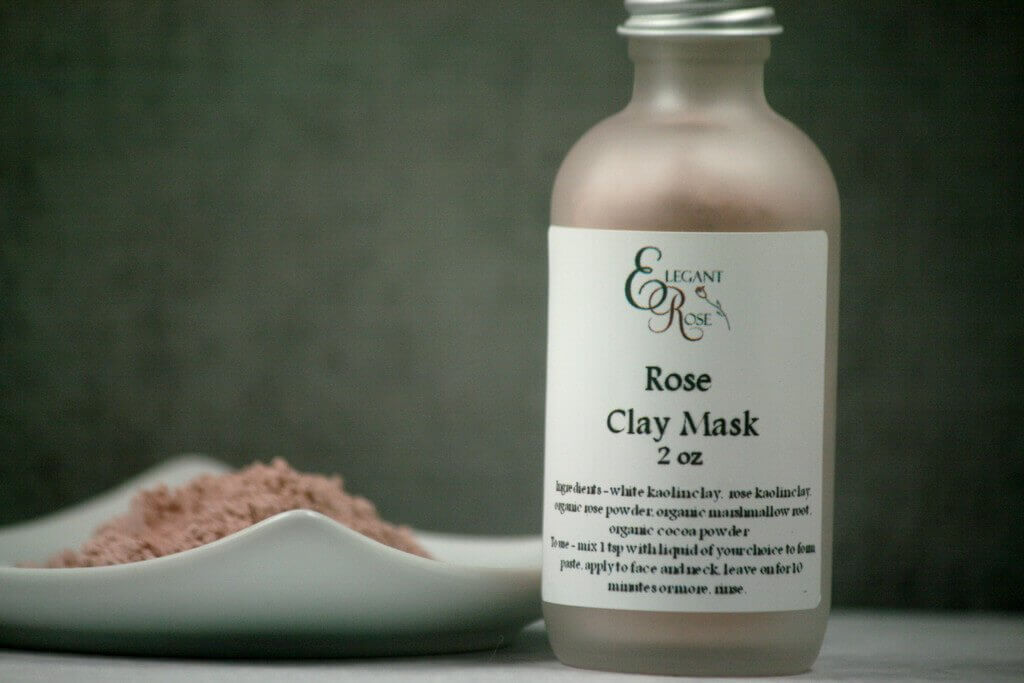 Rose Clay Mask
Ingredients: rose kaolin clay, white kaolin clay, rose powder, organic marshmallow root, organic cocoa powder.
I try to do a facial mask once per week, while I'm getting ready for bed or before I take my morning shower, to try to keep my pores minimized (I have larger pores) and keep my skin toned and tightened.
Melissa sent me two options to try -;the Rose Clay and the Detox Masks. I liked both, but especially the;Rose Clay Mask. It left my skin feeling deeply cleansed, but was soft and not dried out.;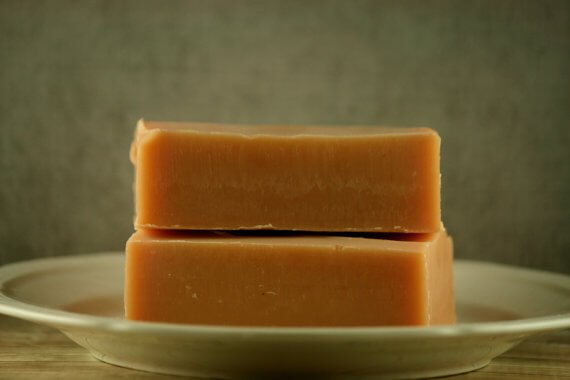 Hair Shampoo Bars;
These are such a wonderful alternative to shampoo and when you find the right one for your hair, they're deeply nourishing. I've used shampoo bars on and off for several years and I think they're great.;
Elegant Rose has some that;sound so intriguing – Hemp Herbal, Marshmallow Silk, Dead Sea Mud, Lavender Spice, and Charcoal Shampoo, among others.;
Not to mention, they carry regular soap bars like ;Winter Calm Sea Salt, Spicy Apple, Chocolate Coconut Cream, and Ginger Citrus (or at least, those are the ones that sounded scrumptious to me).;
Of course, I didn't try everything that Elegant Rose carries.
Among these goodies I've already mentioned they also sell:
Lip balm (Rose Mint, Coconut Lime, Creamsicle, Licorice)
Tinted lip balm (Burnt Sienna, Peach Blush, Cherry Blossom)
Salt and Sugar Scrubs (Chocolate Mint, French Vanilla Coffee, Almond Vanilla Brown Sugar)
Body Butter (Patchouli Orange, Ginger Blood Orange, Lavender Mint Splash, or a huge variety of other choose-your-own-scents)
Herbal Salve
Reusable Dryer Sheets
and still more!
Now that it's late October, it's definitely time to start thinking about the holidays and gift buying.
I think that any woman would be thrilled with a lovely basket of Elegant Rose products.
You could do a skin care;basket, with facial cleanser, a detox;mask, coconut cream moisturizer, tinted lip balm or foaming facial scrub.
Or maybe a spa-themed gift… bath bombs, spa-quality salt soaps, moisturizing sugar;scrub or foot scrub,;and scented massage oil.;
Or;what about a gift for the man in your life? Shaving soap bars, True Grit soap, Bay Spice deodorant, and or natural beard oil.;
In fact, here's a coupon code just for KOTH readers, so that you can get a great deal on your first order from Elegant Rose. Just use code Keeper15;to get 15% off of your entire order when you checkout. Tell her Stephanie sent you. ☺;
Disclosure: This post was generously sponsored by Elegant Rose Boutique, and I received;products for the purpose of review. All opinions expressed are my own.