Do You Ever Feel Alone in Your Natural Living Journey?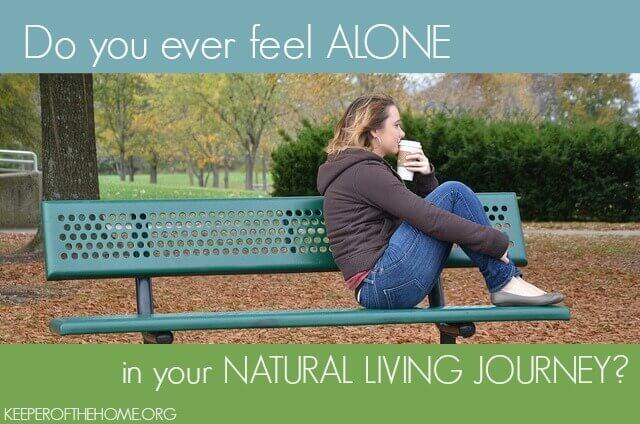 You read blogs, you follows all sorts of healthy websites on Facebook, you see all the new recipes and natural living tips on Pinterest… you're genuinely working at making changes and following through on living a wholesome, healthy lifestyle.
But it's hard. Especially when you're new to this, and you have so. many. questions. 
Do you ever feel alone in your natural living journey? Do you wish you could just pick someone's brain or listen to other women talk about what works for them, how they overcome challenges, and how they implement natural living in the day-to-day grind of being a (happily) busy wife, mom and homemaker?
In my own life, I got started down this road by myself and then dug hard into the research so that I could learn, grow and make it happen.
But the real traction happened when I began to find like-minded women with whom I could "talk shop". Their favorite recipes for those harried nights when they needed dinner on the table pronto, where they buy their free-range chicken affordably or get plain castile soap in bulk, how they squeeze freezer cooking sessions in around homeschooling and math meltdowns, which home remedies they personally like best for headaches or middle-of-the-night cough spasms, and what they've been packing their husband for lunch since their family went dairy or gluten free.
Perhaps you also feel that you learn best when you can curl up on the sofa with a treasured friend and a warm cup of coffee in hand (and your kids playing lego together in another room), and help each other out with the practicalities of making a holistic lifestyle work for your families. I know I do.
I also know that not everyone has those relationships in "real life".
You might be the first of your friends to really take an interest in getting healthier or cooking real food. Maybe your family members all think you're a bit crazy. You might be the "crunchy" one at church and your baby's cloth diapers continually draw a bemused reaction in the nursery. Or you're recently moved to a new town and haven't yet found any other like-minded women with whom you can compare notes.
That's why we came up with the idea of Coffee Table Conversations Online Conference.
We wanted a place where anyone, anywhere, could listen in as their favorite bloggers and authors have real conversations about the natural living issues they want and need to learn more about.
These aren't scripted sessions or powerpoint presentations that you'll forget a day after you hear them, but a group of sincere, experienced, and knowledgeable but very normal women getting together in panels to lovingly mentor and equip you as they discuss challenges and solutions to everyday issues.
And perhaps the best part?
You can join in with them LIVE, ask your burning questions, and get specific answers on things that matter to you!
Here's what we'll be covering over the course of 12 weeks:
Eating slow food in a fast food world — January 14, 2014
Allergen-free cooking — January 21st, 2014
Fitting fitness in to a busy schedule — January 28th, 2014
Real food for beginners — February 4th, 2014
Intro. to alternative and herbal remedies — February 11th, 2014
Natural pregnancy & birth — February 18th, 2014
Fighting fatigue & boosting energy — February 25th, 2014
Using essential oils — March 4th, 2014
Greening your household — March 11th, 2014
Natural baby care — March 18th, 2014
Gearing up for gardening season — March 25th, 2014
Eating well on a tight budget — April 1st, 2014
It's like gathering around your dining room table with women you respect and trust, together with others who are as eager and motivated as you are, and having honest and helpful conversations about topics that matter to your life, without having to find a babysitter or fork out hundreds of dollars to attend a conference (the entire 12-week conference package is just $67, which is just over $5 per week of mentoring!).
What do you need to get connected?
A computer or even just a phone, and one hour per week for twelve weeks. So simple! And after the sessions have been recorded, you can download them so that you can listen to them again as many times as you like.
Even better, you can choose to continue the conversations all week long in our private, topic-specific Facebook groups, where the panel mentors will join in with you and the other attendees as you continue to delve into the issues at hand, share resources, encourage one other, and more.
Plus, our Pinterest boards will be continually added to with fresh resources that go along with each weekly topic, to ensure that you're getting all of the practical help you need as you walk further down the path towards the lifestyle you desire.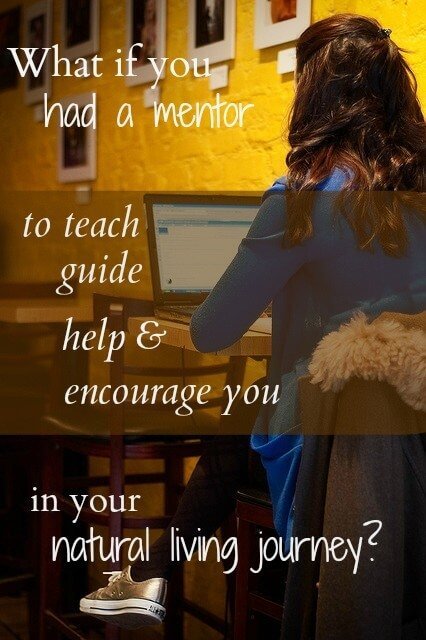 I am thrilled to not only be a conference organizer, but also a speaker and moderator. I'll be guiding the discussions for four of the twelve weeks (eating slow food in a fast food world, natural pregnancy and birth, fighting fatigue & boosting energy, and using essential oils), and then in week 12, I'll join in as a mentor and panelist on the topic of eating eating well on a tight budget. I absolutely cannot wait!
Although you can register for the conference at any time over the next several months and still access all the downlaodable files, you'll want to sign up NOW so that you get in on the live conference calls, and the weekly Facebook groups. That's where a huge part of the mentoring really happens, and where I believe you'll find the most value.
When does it all begin?
The first session takes place next week, on Tuesday, January 14th. Sessions will run every Tuesday evening from next week all the way until April 1st.
I hope you'll join us! I am so excited to see women being encouraged and equipped to make the lifestyle changes they crave, and for them to stop feeling like they're alone in their struggles. This will be a supportive, resourceful and empowering community, if ever there was one.
Think this might be the impetus for change you've been waiting for? Maybe I'll be talking to you next week! 🙂
Ready to register for the conference? Go here!
Disclosure: As an organizer and speaker in this online event, I earn a commission on each registration that goes through my links. Thanks for your support of this site and our family's business!