Cranberry Apple Kale Salad Recipe with Lemon Vinaigrette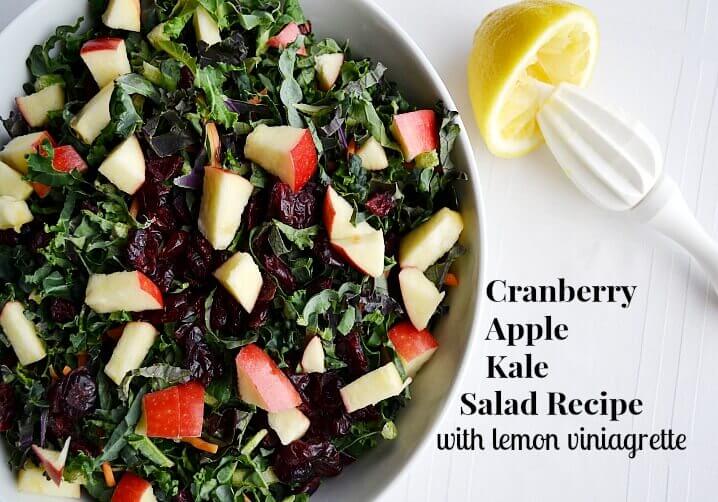 By Andrea Green, Contributing Writer
Does your family enjoy kale salads? Try serving them this family friendly recipe for Cranberry Apple Kale Salad with Lemon Vinaigrette and I bet they will!
Kale seems to be the "hot" superfood of the day, doesn't it?
My family's love affair with kale has grown over the years.
We started out hiding it in smoothies as a way to get more veggies into our diet. Sure it turned our smoothies green, but with lots of fruit, we got all of the benefits of kale with none of the taste. That suited our daughters just fine.
Then we graduated to kale chips. If you have not made a batch yet, the taste really is just like a potato chip. At our house, kale chips are inhaled the minute they get pulled out of the oven.
Finally, we have graduated to kale salads. This happened about the same time I discovered baby kale at my Costco. Of course, now the mainstream grocery stores also carry kale in all its varieties as evidenced by the "Kale Corner" at my Safeway down the street.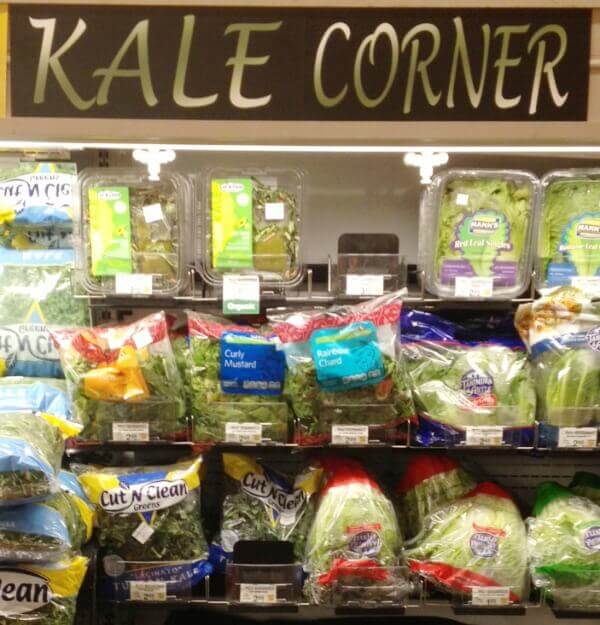 If you have been reluctant to serve kale in a salad, look for baby kale. It eliminates the tough stem and the flavor has less bitterness than many of the other kale varieties.
Combining the kale with sweet fruits is a throwback to our kale smoothies. The sweetness of the fruit pairs perfectly with the kale.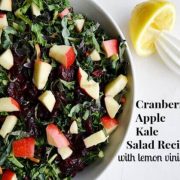 Print Recipe
Cranberry Apple Kale Salad with Lemon Vinaigrette
Ingredients
Salad
4

cups

baby kale

1/3

cup

dried cranberries

1

sweet apple

chopped (gala or fuji work well)
Instructions
Toss kale, apple and cranberries in a large bowl. Whisk together vinaigrette ingredients. Toss the salad with vinaigrette to combine.
Once you've started adding kale salads to your meal plans, you might want to try adding one of these recipes:
Apple Quinoa Kale Salad Recipe
Bacon, Butternut Squash, Kale Salad Recipe
What's your family's favorite way to eat kale?