Coping Strategies During Busy Seasons (Plus My Meal Planning eBook for $0.99!)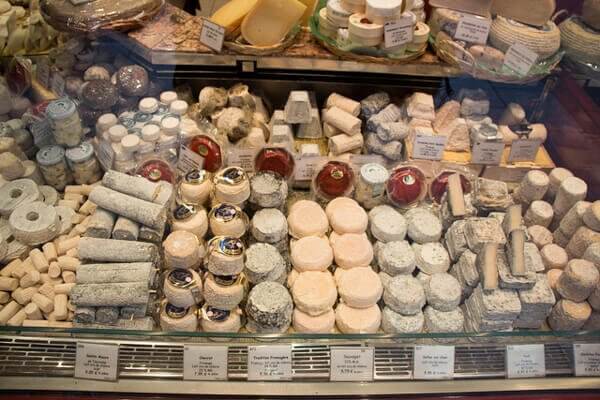 Life on the road is more fast paced and full than I expected it to be.
Keeping up with our two businesses, homeschooling, the daily cultural challenges of living in a foreign country (i.e. language barriers, grocery shopping, trying to accomplish errands, etc.), and planning our next steps as we journey around the world (accommodations, transportation, research & itineraries) keeps us on our toes, for sure.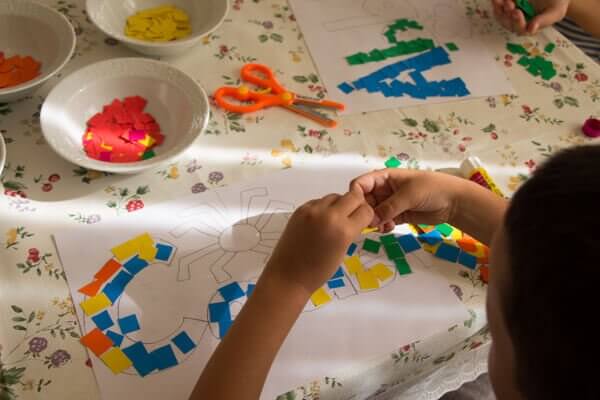 Add that to trying to make sure we we get out, see and do new things, and have the experiences that we traveled half way around the world to have, and it's a full schedule right there.
And the day-to-day care of 4 young kids, the laundry (sometimes by hand), the 3 meals (and approximately 17 snacks), the temper tantrums, the cleaning, the potty accidents? Those things don't stop just because we're traveling.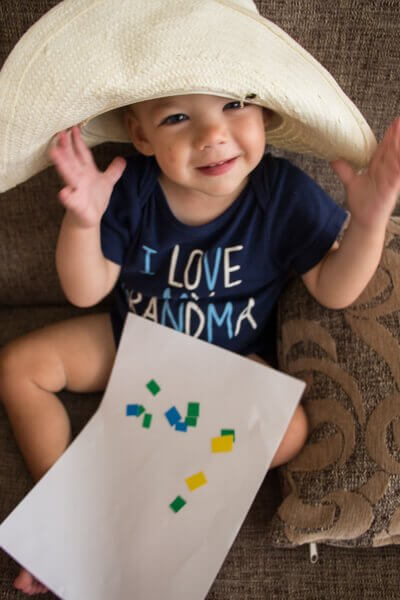 It's a full-to-the-brim (and overflowing), deliriously blessed existence that I lead these days, and we wouldn't trade this adventure for anything, but boring or slow? No, not ever.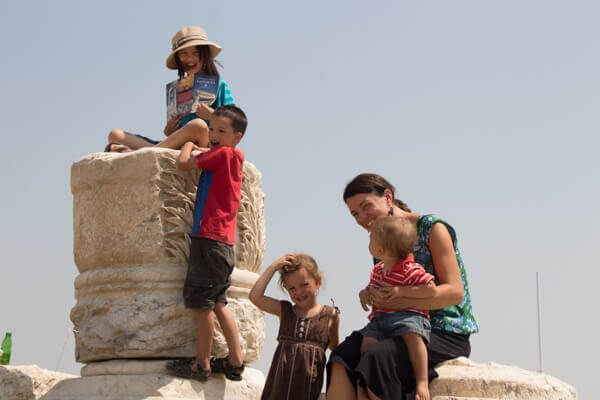 (And on this note… are you curious what a "day in the life" looks like for our vagabond family? This September at KOTH, we're bringing back the popular "Day in the Life" series and later this month I'll be sharing what a day looks like for us as we see the world and still live out all the normal parts of life with a young family.)
So how do I cope with busier-than-usual seasons of life?
Fall can be a particularly busy of time of year, with kids back in school (be it public, private or homeschool), activities like sports and music lessons starting back up, more traffic on the road again, church small groups back in session, and all the good things that go along with the end of summer and the necessary shift out of vacation mode.
I'm no expert. I struggle with organization, with making myself go to bed at a decent hour, and a myriad other things, but these are some of the things I try to do when life gets fast and furious:
Simplify what we wear. Put away extra clothes so there are less to choose from and less to make a mess with, and also make sure clothes get re-worn until they are truly good and dirty.
Keep less toys out. Right now, our kids have slim pickings based on what fits in their backpacks, but when we were back at home I would limit how many and which types of toys could come out at any given time.
Say yes to less. Put off extra-curricular activities until next month, keep playdates to a minimum, grocery shop less often, don't start new projects (hey you, I saw you thinking about starting to organize your closets!).
Make very basic daily routines and to-do lists. During these times, I try to just list my top 5 or 6 things that need to be done. It keeps me more focused, and then getting other things done is just gravy.
Keep meals simple. One or two "pot" meals are good enough (soups with bread, casseroles, meat plus salad, you get the point). Less dirty dishes, less components to make.
Make good use of leftovers. You could even double up on meals you're already making, or cook big batches of certain things while you're already at it (for example, whenever I cook potatoes, I always cook double or triple what I need so that the extras can be transformed into hashbrowns for breakfast or pan fries for another simple meal).
MEAL PLAN!
Speaking of busy seasons, we've got a special offer for you all…
I've said it time and time again, but taking the time to make a meal plan (even in your busiest weeks, when you don't feel like you have the time) is one of the best investments you can make towards staying organized, calm and sane.
I know, sometimes it's hard to force yourself to slow down long enough to make that plan, but I also know that having the correct ingredients on hand and knowing exactly what you'll make for which meals and actually having that ground beef thawed when you need it instead of realizing it's still stuck in the freezer at 4:58 p.m. can make a WORLD of difference to your stress level.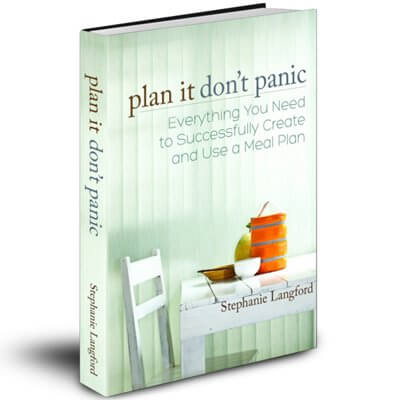 A year and a half ago, I wrote the ebook Plan It, Don't Panic: Everything You Need to Successfully Create and Use a Meal Plan because I've seen firsthand the difference that meal planning makes in my own life as a busy mom, wife, homeschooler and business owner.
I will be the first to admit that I go through seasons where I plan fastidiously, and others where I lag in my planning, and lo and behold, I feel that meal time crunch and kick myself for not being better organized.
So for all you mamas out there feeling that crunch, and wondering how you're going to get through September and October without pulling out all of your toenails in aggravation and feeding your family scrambled eggs for 5 nights in a row, here's our little gift to you:
Usually $4.99, now just $0.99!

Get your Kindle copy of Plan It, Don't Panic for less than $1.
What's included, you ask? This 82 page ebook will help you:
Find the method of meal planning that will suit you and your family best
Tweak and perfect your meal planning style with unique tips and strategies
Make it easier to work around special/restrictive dietary needs
Become a grocery-shopping ninja and never go to the store without a genius plan in place for maximizing your money
Learn how leftovers can become your best friends in the kitchen
As well as how to store your recipes, easily find your favorites, plan for hectic times, and even what to do when you mess up…
Not only that, it also includes:
:: 4 weeks of real, whole food meal plans, complete with breakfast/lunch/dinner and recipe links
:: 11 printable planning pages including 3 different weekly planners, 3 monthly planners, a seasonal menu planner, grocery shopping checklist, pantry and freezer inventories, and a freezer cooking/baking day planning page.
Download your instant Kindle edition of Plan It, Don't Panic here for just $0.99 (regular $4.99)!
Sale ends Monday, September 9th, 2013.
What sanity-saving strategies do you employ during particularly busy seasons of life?