We all know that grocery budgets are getting tighter as food prices go up (and for some, income has gone down). 
This is where frugal mamas need to get creative to make the money
stretch as far as it can, as we continue to make wholesome food a high
priority!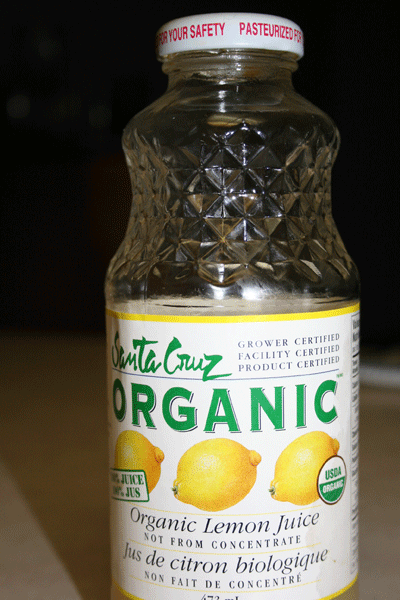 Personally, I'm starting to consider small compromises in what I buy, so that I can keep buying those things that I feel are the most important, nutritionally speaking (such as our raw milk, plenty of free-range eggs, only grass-fed meats and poultry, and lots of fresh veggies).
A few that I've been making lately are:
Using kamut grain for the bulk of my baking, and also more rye and barley, instead of my preferred spelt (which costs about a 1/3 more than kamut and about double the price of rye and barley). One bonus I've found in this is that kamut is a bit less dry than spelt, and my husband has been enjoying the less crumbly baking. 🙂
Skipping on the fresh lemons and limes that I prefer (for their high vitamin C and enzyme content), and instead buying bottled organic lemon juice, which makes my dollar stretch quite a bit further and it's organic to boot.
Buying a bit less fresh fruit, and stocking up on it when I find discounts or great deals. This means we might be eating a whole lot of discounted organic grapefruits for a week, instead of breaking it up with lots of apples and oranges as we'd prefer to. I've also been making more smoothies with the stash of frozen berries we already have in the freezer plus fresh greens, and was so thrilled to find a big box of discounted ripe bananas at the store the other day to help stretch the berries even further!
Those are a few that come to mind. I'm sure I'm not the only one who's looking for little ways to keep costs low!
Edit: Since it seems relevant with the topic and the comments being left, let me link to a previous series I did on Frugality with Food. In it, I examine all of the different methods and strategies that I combine to keep our food quality high and our costs low. Here are the links for Part 1 and Part 2.
Have you found yourself making small compromises in your regular grocery shopping habits? What types of changes have you made, and what things remain as priorities or non-negotiables?