Christmas Traditions- the Jesse Tree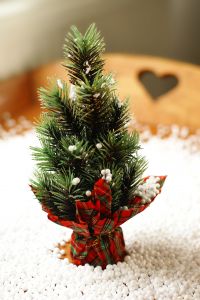 As we approach the Christmas season this year, we wanted to find a way to more purposefully celebrate Christ's coming and to talk about it with our children. I didn't even have to search for it, but God just dropped it in my lap, my husband loved the idea and I can't wait for us to start!
It's called a Jesse Tree.
Basically, it's a family devotional done each day, from the last day of November until Christmas Eve. It's similar to the idea of an advent calendar, except that it works it's way through the entire Bible story, beginning at Creation and the Fall, and going all the way to Jesus' coming.
I love that it encompasses the bigger story of the Bible, tying it all together, using God's Word to show us our need for a Savior and why Jesus is just that Savior! (It's similar to the concept of the The Jesus Storybook Bible
for young children, which we have loved reading with our kids.)
For some more information, here are the blog posts that originally got me started on the idea:
Jesse Tree (@ Rocks in my Dryer)
The Jesse Tree- A Family-Oriented Way to Focus on the True Meaning of Christmas (@ Simple Mom)
The resource that immediately appealed to me as I looked around was this: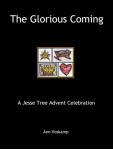 The Glorious Coming- A Jesse Tree Advent Celebration
By Ann Voskamp (of Holy Experience, which I just told you how much I have been blessed and encouraged by. I knew the devotions would be rich and meaningful coming from Ann- how could they be anything but?)
I already bought the Ebook and am really pleased with the devotions that I've skimmed through, and the simplicity of having the ready-made ornaments to cut out. They're simple and easy, although I ultimately I liked Shannon's idea of coming up with special ornaments as part of what makes it especially meaningful. I think I will start with these ornaments and slowly add real ones over the years as I find or make something just right.
As for a tree, I didn't feel like I could fork out the $20-30 or so that it costs to buy a nice, small, fake tree. I will keep my eyes out for a used one, but for now I just bought a 9 foot long fake-fir-tree garland from Walmart for $1.97, which I will string along the large window in our dining room, where we eat dinner and will do our devotions. The ornaments will hang well enough on that for now, and when I find a tree for a good price, we'll upgrade.
Does your family use a Jesse Tree as a means of teaching about and celebrating the Advent season? Do you have a different tradition? Tell us how you keep your Christmas focused on Christ and how you impart that to your children!