Building a Grain-Free Pantry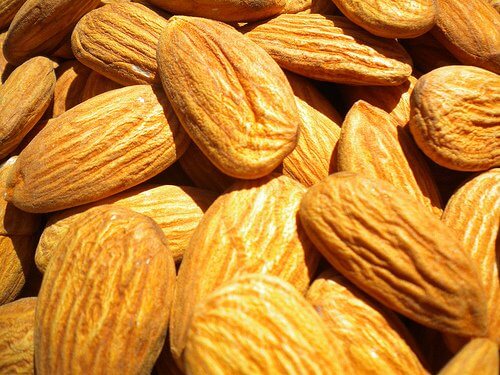 Written by Kate Tietje, Contributing Writer
If you're grain-free, what to keep in the pantry may be somewhat of a mystery. Most pantry staples tend to be grain-based: crackers, chips, rice, wheat berries, different types of flour, and so on. And what about snacks? Those, too, are usually grain-based.
Of course there are lots of options for grain-free pantries, but they can be more expensive. And there are so many substitutes it can be hard to know what is really worth it to buy and have on hand. (Especially when those ingredients are so expensive!)  It can be done, though. I've been working at it myself for awhile now!
So how do you build a grain-free pantry?
The Usual Staples
Some things never change. Even if you are grain-free, you will certainly need these items:
Sea salt
Sucanat
Raw honey
Maple syrup (okay, I like to bake…lol)
Baking soda
Baking powder (aluminum-free)
Tea (if you drink it; herbal or otherwise)
Coconut oil
Extra virgin olive oil
Vinegars
You know — basic baking items. But there are additional items you'll probably want to stock up on if you have a grain-free pantry. Here are several of the items currently in mine:
Dried beans (various types)
Nuts (again, various types)
Dried fruit
Jerky (good, quick snack)
Nut butters (peanut, almond, etc.)
Applesauce or other fruit sauces (preferably home-canned or natural)
Almond flour (blanched; my favorite to bake with)
Coconut flour
Arrowroot powder (for thickening without flour)
Flax or other seeds (for baking, replacing eggs, or just extra nutrition)
I rarely bake with anything but almond flour because I love it, and it's so full of good fats and protein. It also doesn't require special gums or other weird non-food ingredients to make it work. I don't like that so many grain or gluten-free recipes do require these items because I don't think of them as real food (like xathan gum), and I also don't like that they require so many different flours. I have a whole box of gluten-free flours in my pantry that I don't even use anymore.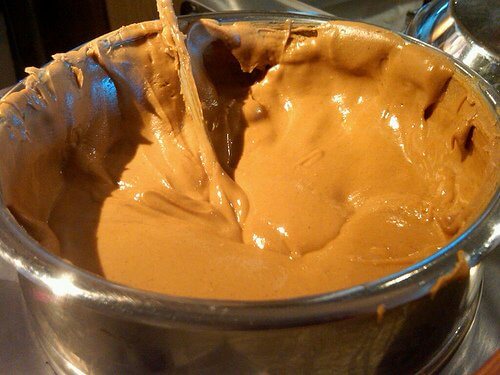 Finding these items at decent prices can be hard. I recently found brown rice for less than $1/lb. and hard white wheat berries (which are hard to find) for $0.65/lb. Meanwhile, I'm paying $3.99/lb. for almond flour and that's rock-bottom. So how do you manage to keep your grain-free pantry under control?
Stock up on cheap items — There's nothing wrong with relying on beans, if you can eat them. They're very cheap and also very healthy. These, you can rely on always being a low price, so you don't have to worry about affording them. Katie of Kitchen Stewardship has many creative ideas for using beans in her Everything Beans Book, and I have a recipe for a white bean vanilla cake on my site.
Buy in bulk — It doesn't always make sense, so you do need to do your math carefully, but sometimes it does. I recently went in with some friends and did a huge nut order from Nuts in Bulk, and got great prices on almonds, hazelnuts, almond flour, and more.
Seek out unconventional sources — I recently took a trip around Amish country and was able to buy certain items, like spices, honey, maple syrup, etc. extremely cheap. Way cheaper than I could find anywhere else. There may be little sources like this near you, even if you aren't near Amish country. I also visited a scratch'n'dent store for the first time and was surprised to see a very decent amount of natural and organic offerings there. A friend found 16-oz. jars of organic peanut butter for $1.75! We also found fruit-and-nut snack bars for $0.20, organic juices, baking cups, flax seeds, and even some canning supplies.
Watch the sales — Sometimes an item you really love goes on sale somewhere. If you can pair it with coupons, even better. It is possible to get some amazing prices this way, so pay attention on your most-consumed items.
Check out warehouse clubs — This is something else we just started doing, but Costco in our area has great prices on nuts and dried fruits (among other things), so we shop there from time to time.
Our pantry is now full of excellent foods — both snack items and baking/cooking items. It was honestly not that much more expensive than if I'd filled the pantry with regular grain items. It has taken me a little while to build up, but as I have the money I do buy extra of something (like almond flour).
What's in your grain-free pantry, and how do you afford it?