Because I'm Afraid That I Will Forget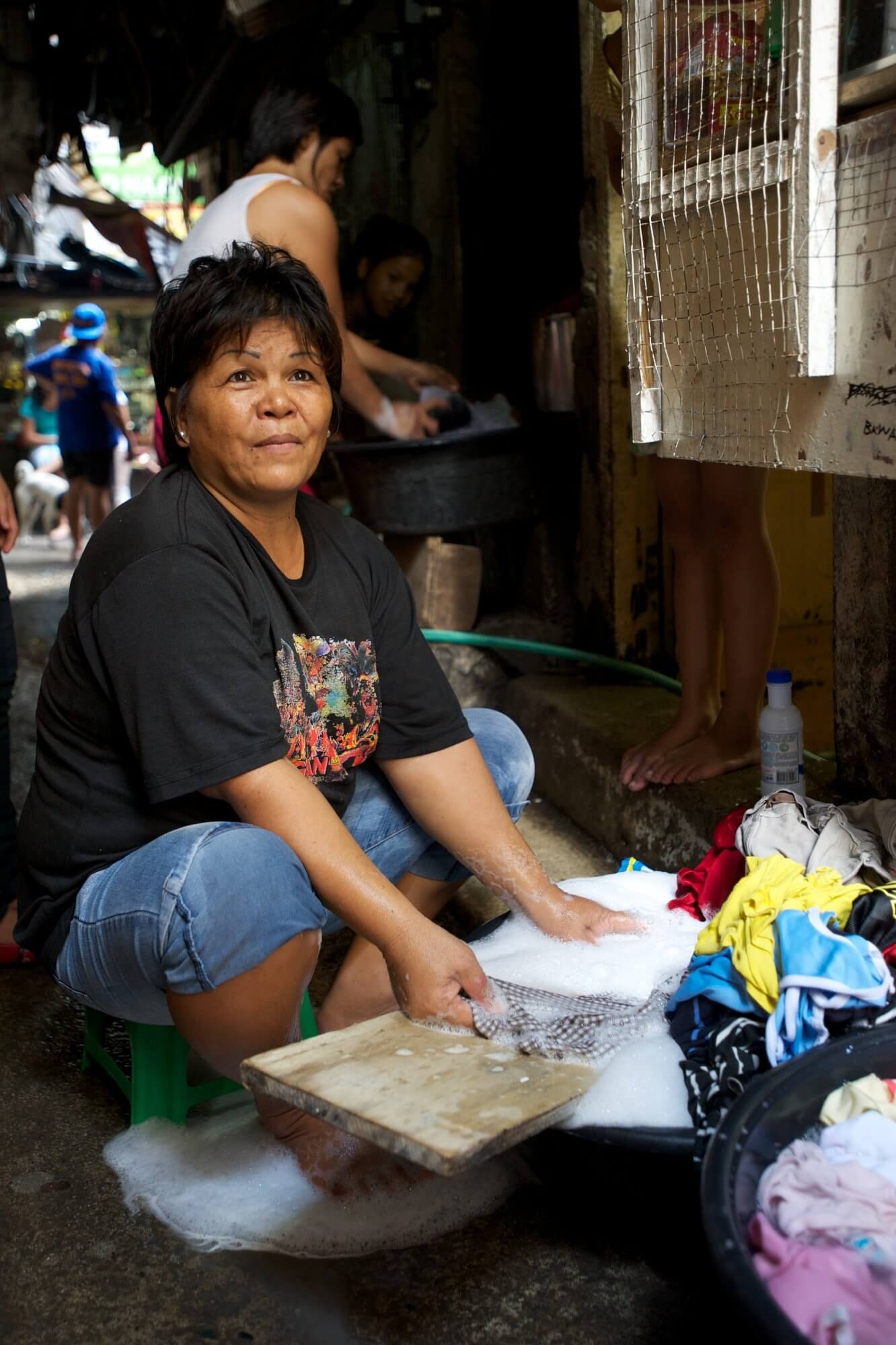 I was washing some of my dirty clothes in the hotel bathtub this morning. Sweating profusely every day will make you go through what you packed in your suitcase in a hurry.
As I knelt over the tub and scrubbed the clothes, I was taken back to images of Filipino women squatting beside pails of soapy water, washing their families clothing by hand.
"When I get back home", I thought to myself, "I won't complain about my cruddy old washing machine and dryer anymore. I'll remember how blessed I am to have them."
And then in the next instant I thought, "No, I won't."
I'll forget.
I will forget and I will take them for granted once again. I'm afraid that I will forget to be mindful of all that I have seen this week and go back to my regular day to day, focusing on what's in front of my face instead of remembering what I know to be unbelievably important at this moment in time.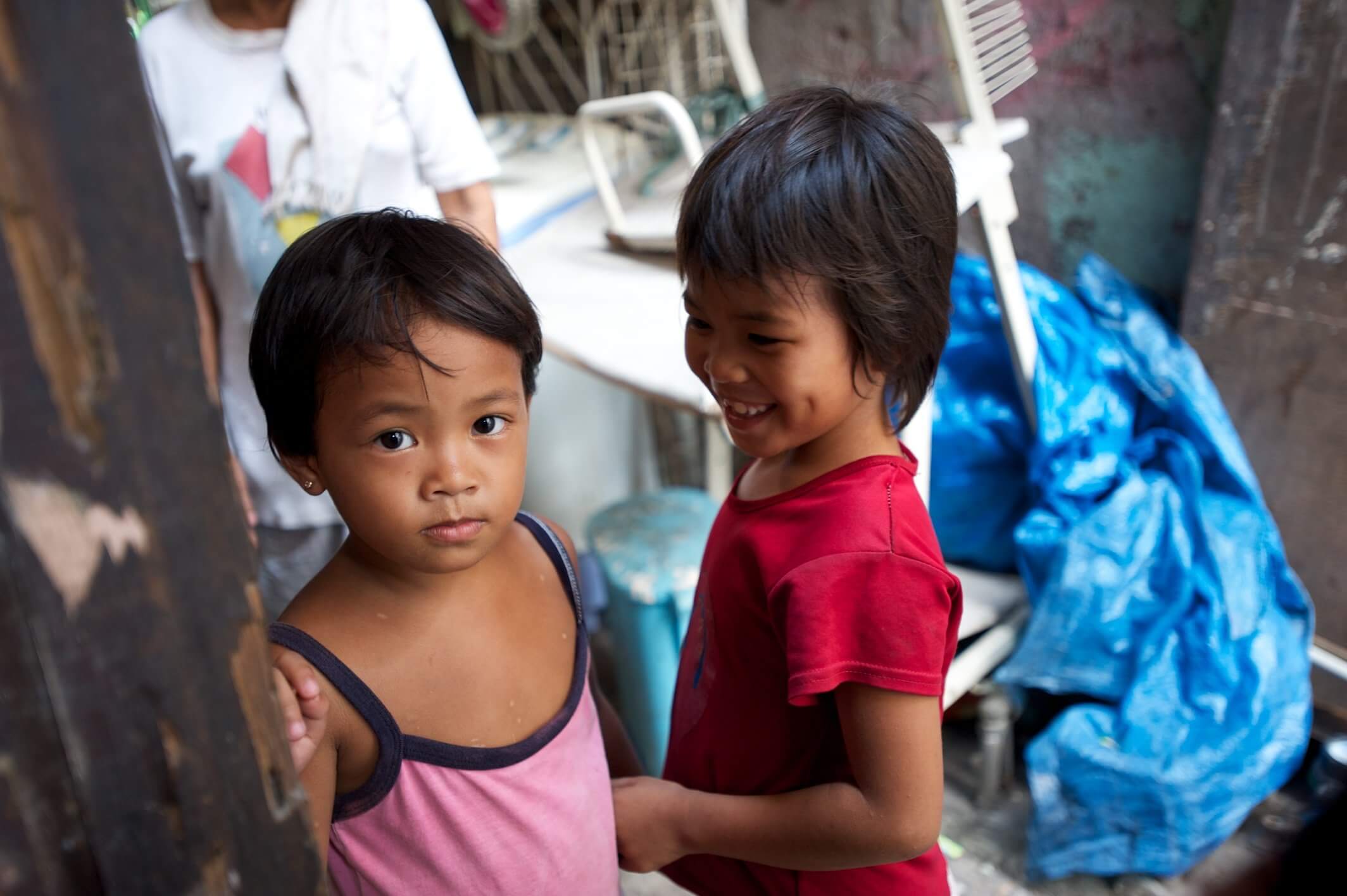 Isn't that the way it goes? How easily and quickly we lose sight of the things of greatest importance because they are not the things of greatest urgency, or simply because they're not staring us straight in the face.
This week, you may be following along with my posts or the posts from the other Compassion bloggers here in the Philippines, and you may be moved by them. They may be changing your perspective, or opening your eyes, or challenging the way that you spend your money, or creating a desire in you to want to reach out and throw someone a ladder.
You may want to act and sponsor a child, and I hope that you do it now. If you wait too long, the feelings may wane. These stark images of poverty will not be in front of you, shocking you to the realities of how much of the world lives outside our North American bubble. When they aren't there anymore, will you still remember to do something about it?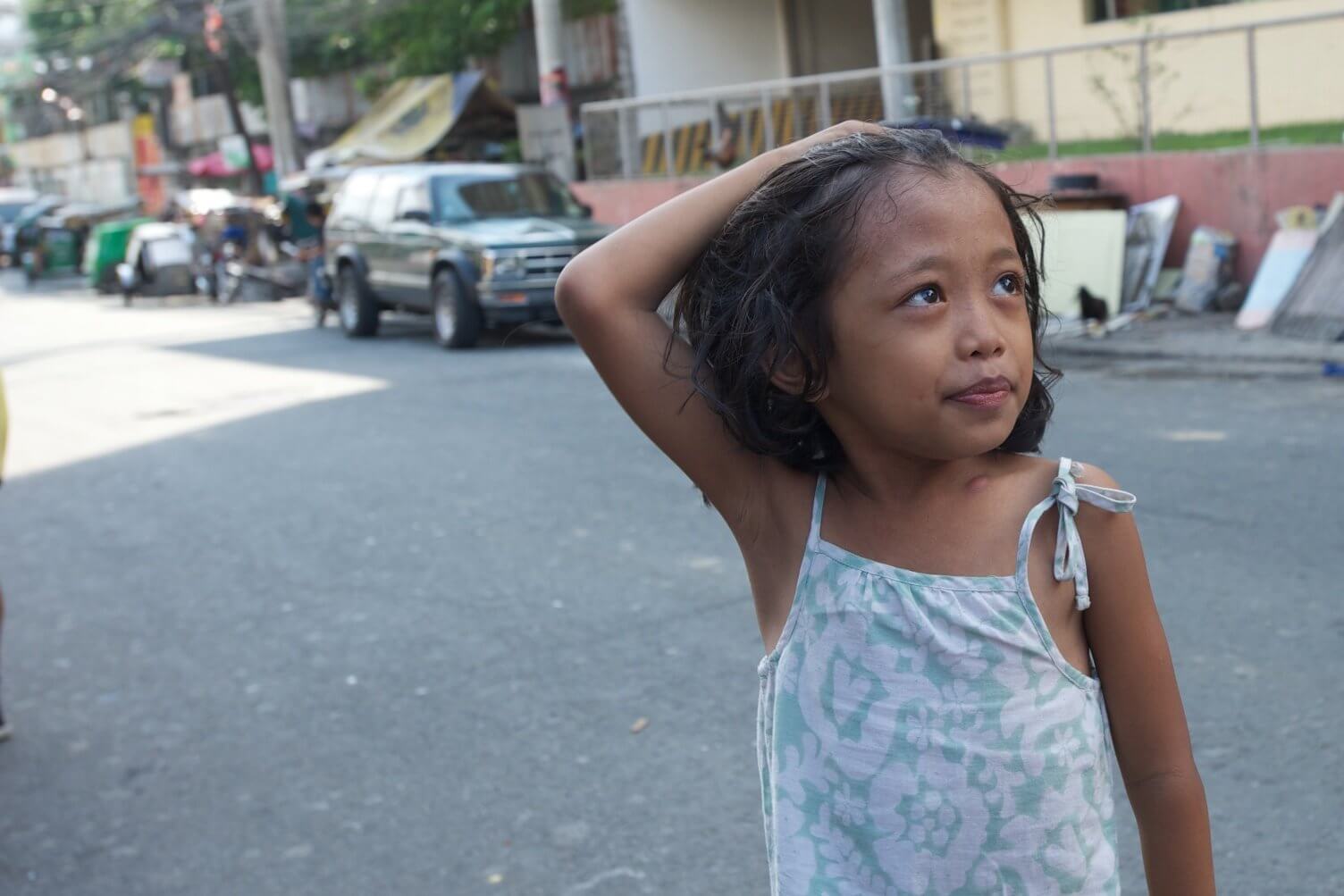 But these kids? They do not forget what sponsorship means to them. They do not forget how it has changed their lives.
Did you know that every child that we have asked can tell us the name of their sponsors and where they live? I had no idea. They know how many children their sponsors have, and what they look like, and often what they do for work. They anxiously await each new letter from their sponsors and treasure each one of them.
Sponsors are not just cash cows.
If you sponsor a child, you mean the world to them. You can't even imagine. Those who are older and more articulate can hardly tell us without tears in their eyes how much their sponsor means to them. You are being Jesus to them.
Today we met 4 of the most phenomenal, Jesus-loving young women I have ever met. Meet Maann, Myra, Kleng, and Faith.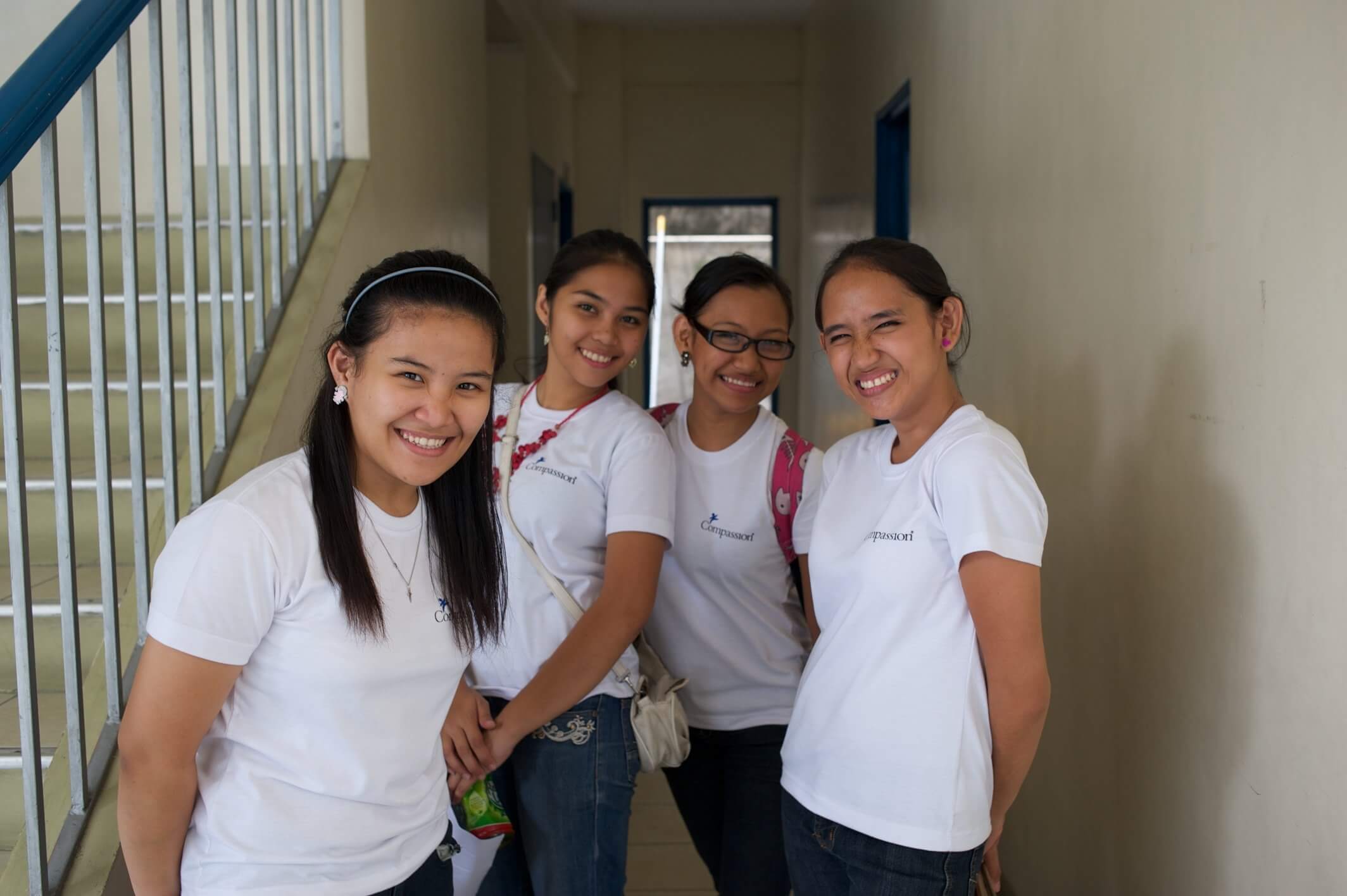 If you've ever wanted to know what the results of child sponsorship are, look no further. This is la creme de la creme. These four are Leadership Development Program scholars, a rigorous program designed to offer further opportunity for children who have been sponsored and are showing excellent potential as they graduate from high school.
The students must first be recommended by their child development center workers, who have noticed academic potential, leadership ability and Christian maturity in them. Then, they go through an intensive application process. Once selected, they receive free tuition and school supplies to go complete a university degree while receiving training and mentorship in servant leadership.
The results? Nothing less than phenomenal. As these precious daughters of the King each shared their stories and testimonies and dreams with us today at lunch, I and probably half of the other bloggers could not stop the tears from streaming down our faces.
Don't let the beautiful, put-together, confident faces in these pictures fool you. These girls lived in dire poverty. In fact, they still do. We visited two of their homes this afternoon. Walking into their slum, down a narrow, pitch black walkway barely wider than my shoulders, I was actually afraid.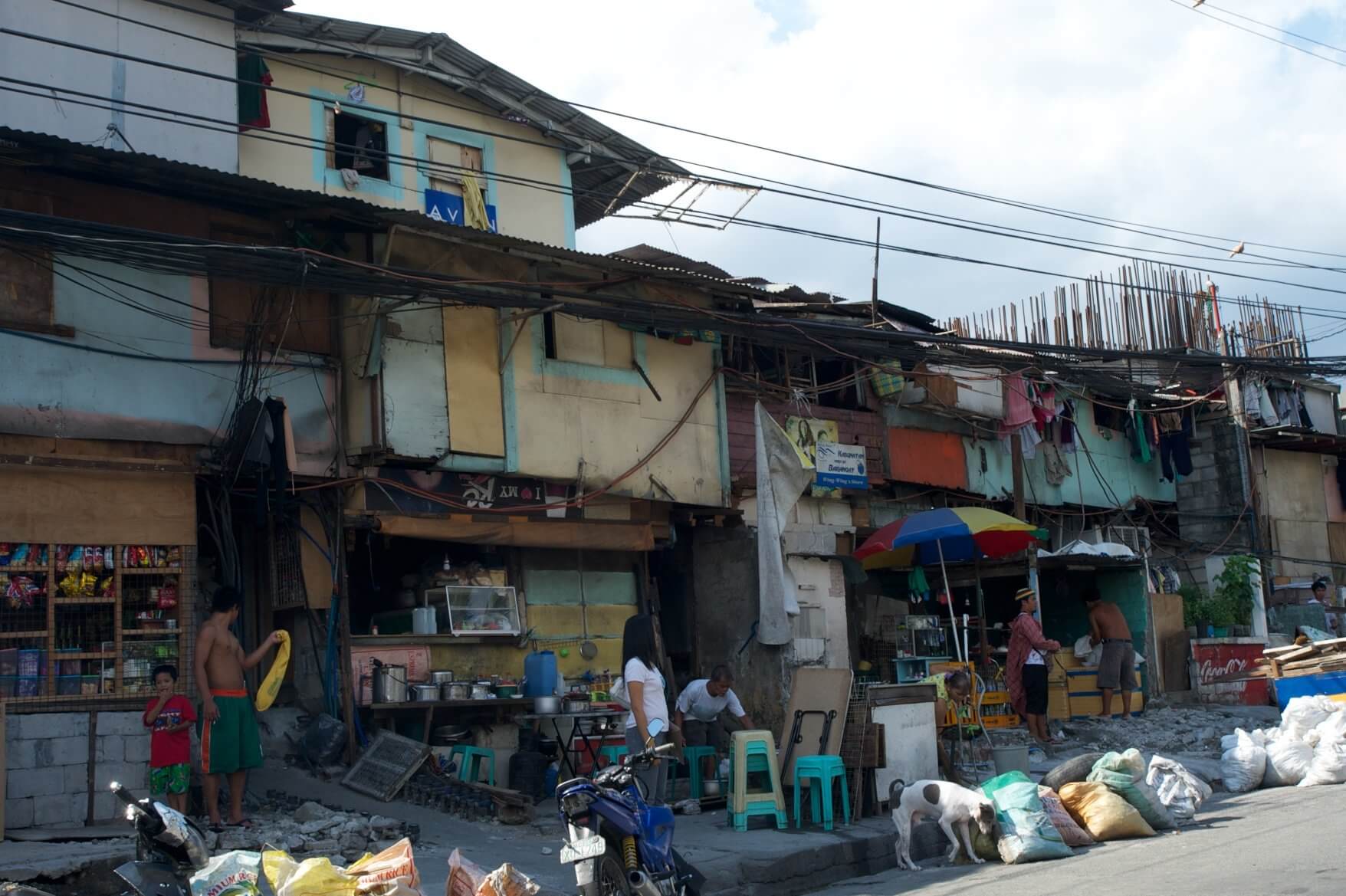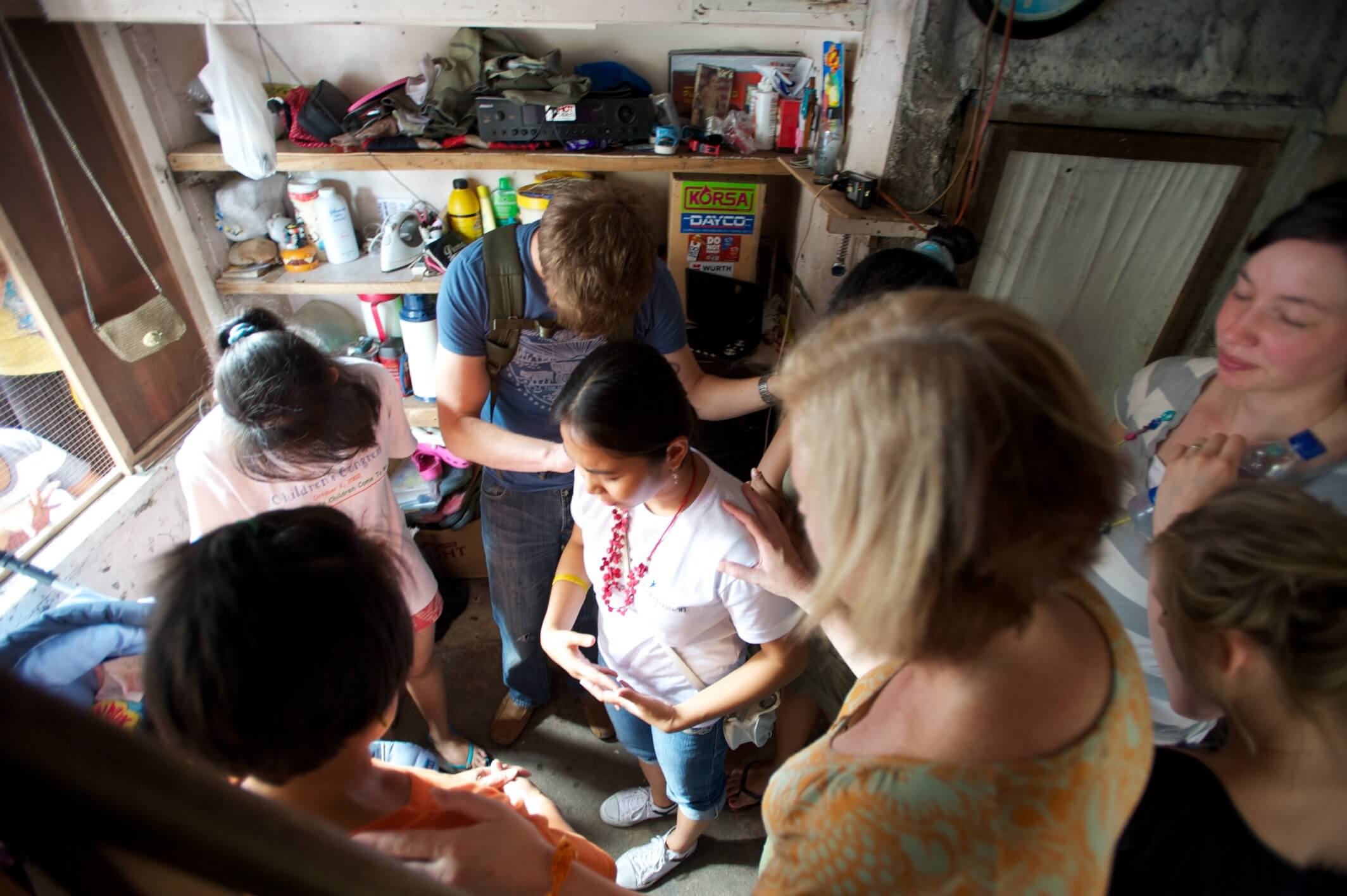 I had the privilege of talking in depth today with Kleng. A pastor's daughter, her father sacrificially served but never made enough to truly support his family. They lived in a one-room slum house, with no bathroom. Her eyes overflowed with tears as she remembered the hard times her family faced.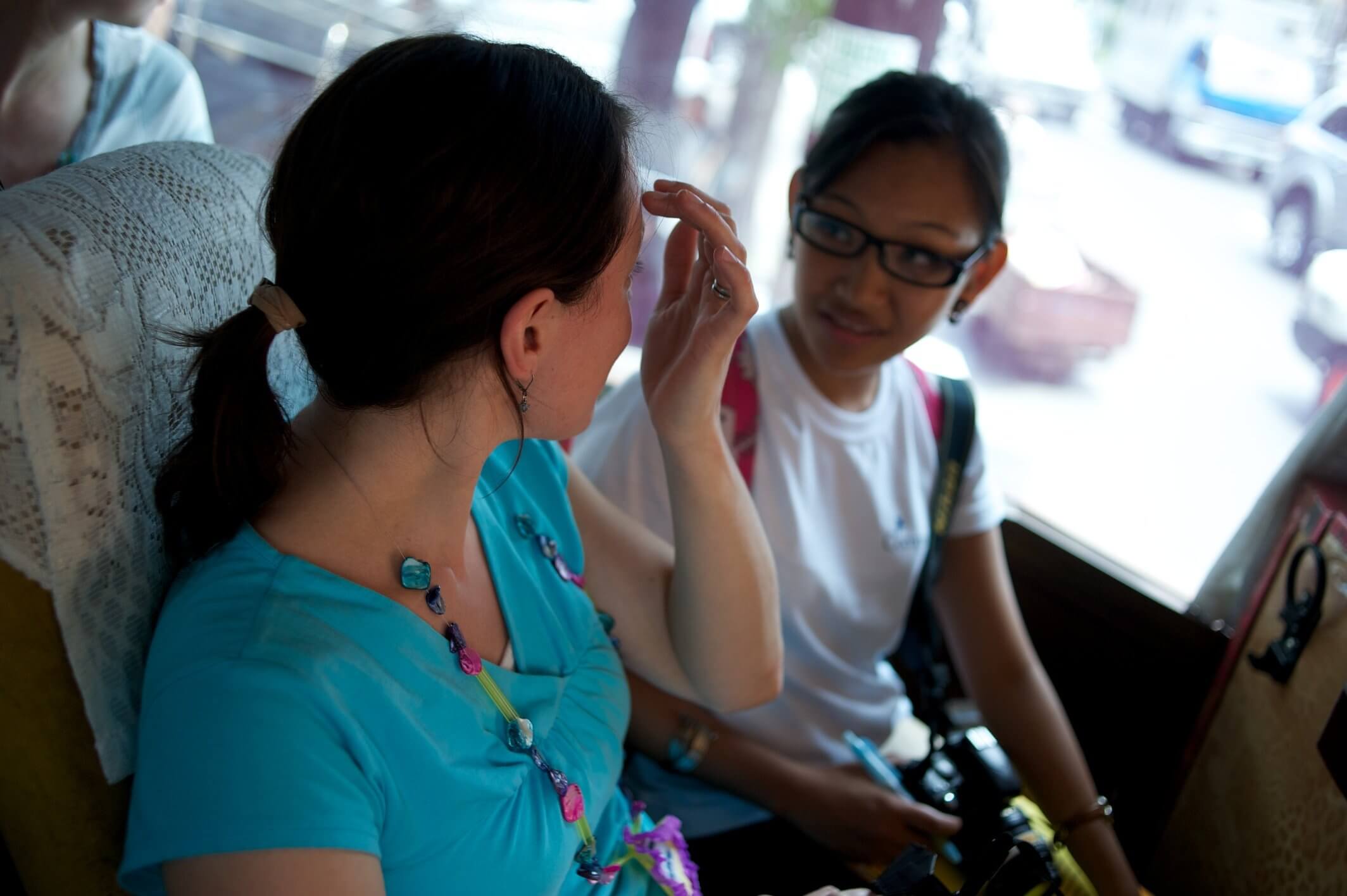 We asked whether living in the slums was really as bad as we North Americans envisioned them as being, or whether we were just imposing our own comfort levels on what we were seeing.
She said that it's a devastating and dangerous place for a child to live. She talked about men with prostitutes, small children running naked and shoeless, and the many broken, desperate families. She fought to control her emotions as she talked about it.
She told us of a terrifying story that happened while they lived there, that I can't even share with you. As a teenager, she had to be the one to work to provide for her entire family, because her father was out of work for a season and could not find a way to make any money. She said that it was a little bit hard to give up all of the money that she worked so hard for, but then immediately brightened as she said how kind of God it was to allow her the job so that she could serve her family.
If anyone might have a reason to struggle with doubting God's goodness, surely Kleng would, right?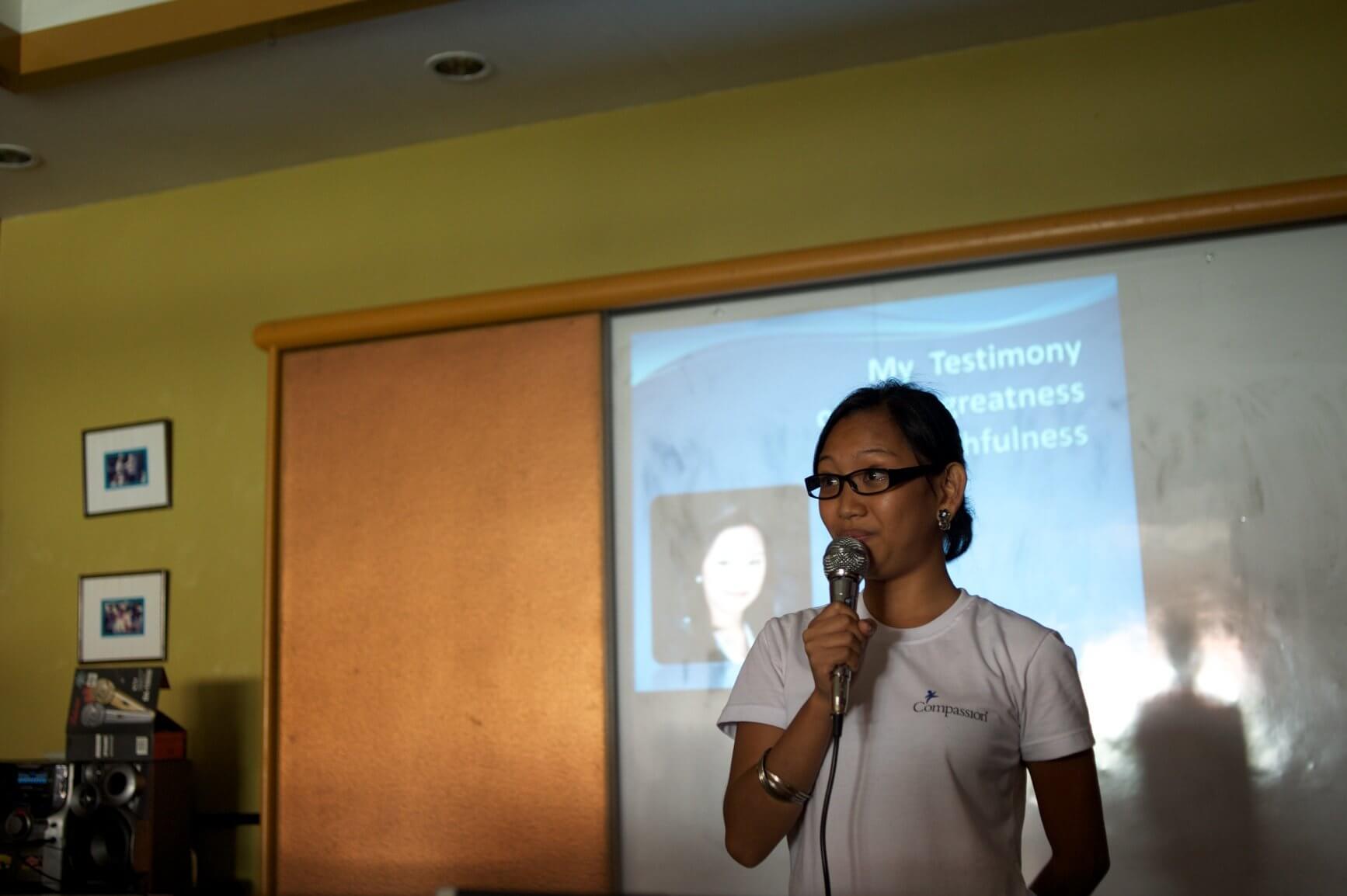 Instead, she told us repeatedly that none of it has ever caused her to doubt or fear, but only to trust in and praise the Lord for His goodness. She said, "Some people curse the Lord, but there is never an excuse not to praise Him". I want to be like Kleng when I grow up.
I asked her if she (as a child who was sponsored) could speak to both current and potential sponsors and tell them what it means in the life of a child. Here's what she said:
Before we stop blogging this week, before the images leave your mind, before you forget about the good intentions that you had, would you go and sponsor a child?
It only takes 2 minutes to sign up and it is a decision that you will never regret. If you can't afford to do it by yourself (although it most of us are being truly honest, we could find a way to spare $38 a month), then do it together with a friend, another family, a co-worker, a church small group, a book club, a sports team. Make it happen.
The image I'll leave you with is from Maann's testimony presentation, an inspiring quote describing the type of person that she longs to be. Her dream is to become a director of a child sponsorship program, so that she can give what she received to other children. If this is an example of the end result of sponsorship, isn't the investment worth it?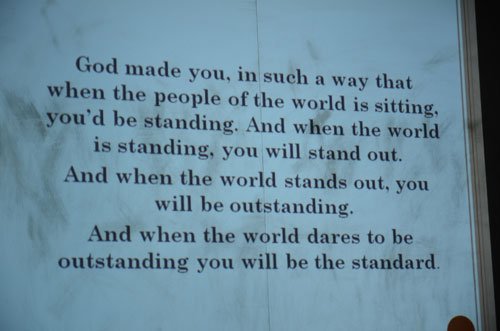 I know this week has been very different than the usual type of posts that I write. It can be overwhelming and emotional to read these kind of stories, and even harder to know how to respond.
Even if you're not quite sure what to say, I would love to hear some of your thoughts. I'm still processing, too, and goodness knows I don't have all the answers. Let's talk.