5 Books Every Child Should Own
Looking for some new reads for your little ones? Check out my list!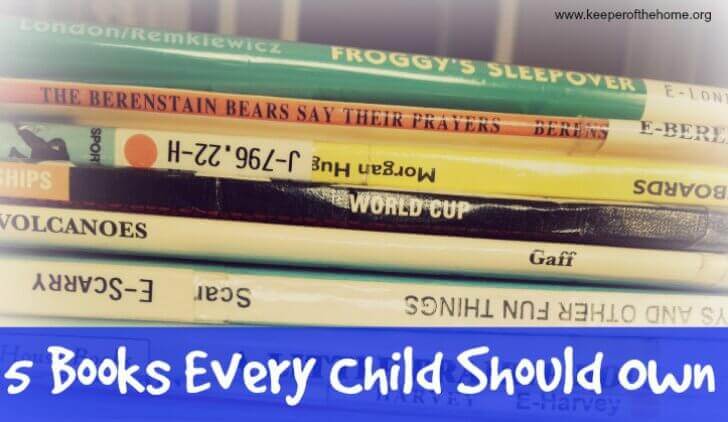 By Jessica Smartt, Contributing Writer
I don't have many vivid memories from my pre-teen years (gratefully, perhaps?). But a few memories randomly stick out, oddly clear and poignant in my mind.
For one, I'm perched on the peach-colored chair in the living room, my little miniature dachshund beside me. And I'm reading. And laughing.
Hysterical, nose-sniffling, tear-jerking laughter. Stacked up beside the chair was the reason: nearly a dozen Garfield the Cat cartoon books from the library. I'd page through them and just laugh and laugh, each incrementally getting more and more hysterical.
It's odd – but if I pick up one of these books now, they're not that funny. But then? To an awkward and shy "tweenager," these books just touched something in my soul. Does that sound a bit dramatic for a book about a cartoon cat? Maybe. But they really did.
You might know what I'm talking about.

You know the books you've met, like friends, during that time or this season – and you know you will remember them forever.
It's fun to think that our children will have the same sorts of fond memories from books. There are so many books out there – so many books on our shelves or on Amazon or at the library.
But today I'm sharing the good stuff –  a few books that my children seem to love and gravitate to. Why? These are books that let them know they are loved – by me, of course, but also by the One who made them.
Just In Case You Ever Wonder by Max Lucado – I dare you to read this without crying. What a precious little book that somehow captures just how you feel about your children, and what you really want them to know.
The Jesus Storybook Bible  by Sally Lloyd Jones – Though new, this Bible is quickly becoming a classic in many homes. If you own it, you know what I mean! Beautiful illustrations, inviting text … I love the way it reminds us all (tired mommies, too) that we are forever loved by the one Who made us.
You Are Special  by Max Lucado – This little book shares the powerful message that children are loved – regardless of what others may think of us. What a priceless lesson for little ones to grasp.
Little Visits With God by Allan Hart Jahsmann – My parents read us this book growing up. A year's worth of family devotional reads, it touches on many important subjects including illness, death, cheating, worry, prayer. I love this book. 
The Lord Is My Shepherd by Hans Wilhelm – This is the words of peaceful Psalm 23, with child-like, captivating illustrations. My children always seem to dig this book up to read "one more time."
[Tweet "I want my children to know they are loved, to understand who made them, and what's truly important."] But often this is not an easy task!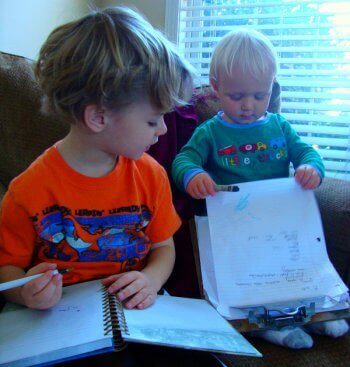 I have recently released an eBook called How To Introduce Your Child To Jesus. Along with these 5 books, I share 20 more resources (books, music, movies, and more) that can make lasting imprints on our little ones, and point them to the One who made them.
And there's more. If you've ever longed for guidance in passing on your faith with little ones, this is the book for you. In (what I hope is) a totally grace-filled, extremely practical, even humorous tone, I touch on:
My favorite devotionals for wearied moms
The seven common personalities in kids, and how to teach each type
How to make your child's faith his or her own (and not just yours)
Tips for surviving and thriving in church with little ones
Examples of how to talk about Jesus in everyday life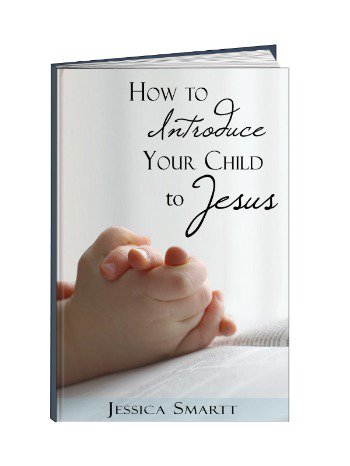 Click here to learn more about How To Introduce Your Child To Jesus.
Do you have a favorite children's book? What books do your kids seem to gravitate to?