Make Your Own Healthy Homemade Salad Dressing #DIYFriday
It's not hard to make your own healthy homemade salad dressing…so what's stopping you from trying? Here's my story…
My fridge is home to many different kinds of salad dressings from Annie's Naturals and Bragg's to Simple Truth Organic and yes, even Hidden Vally Ranch that a couple of my teens always seem to sneak into the cart!
Many of these dressings on the market, believe it or not, often have a lot of ingredients that are fake and, even more, unneccesary.
Here's a list of ingredients from a typical bottle of ranch dressing, like the one my kids favor:
Vegetable oil, water, egg yolk, salt, sugar, cultured nonfat buttermilk, natural flavors, spices, dried garlic, dried onion, vinegar, phosphoric acid, xanthan gum, modified food starch, monosodium glutamate, artificial flavors, disodium phosphate, sorbic acid and calcium disodium EDTA as preservatives, disodium inosinate, disodium gaunylate
That's over 20 ingredients of mostly chemicals and bad fats in your dressing! YUCK! Even worse, many salad dressings are made with rancid oils (like vegetable and canola oil) that cause inflammation and damage to your cells, all 70 trillion of them.
Chances are, you're eating that salad to be healthier…did you know that your dressing could be hindering instead of helping you achieve that goal?
We love to have a salad bar with our family dinners so everyone can make their own salad. I watch as our kids are learning to make healthy choices, picking a colorful array of fresh produce, but then they bury all those delicious, healthy vegetables under gunk that isn't good for them!
Unlike buying "organic" fruits or veggies, processed foods like salad dressings aren't always clear with that "natural" or "organic" means on the label: vegetable oil could easily be the first ingredient.
Plus those organic or all natural dressings tend to be much more expensive.
Here's an easy alternative: make your own salad dressings! You control the ingredients, save a little money, and serve your family something that isn't just homemade, but healthy and nourishing!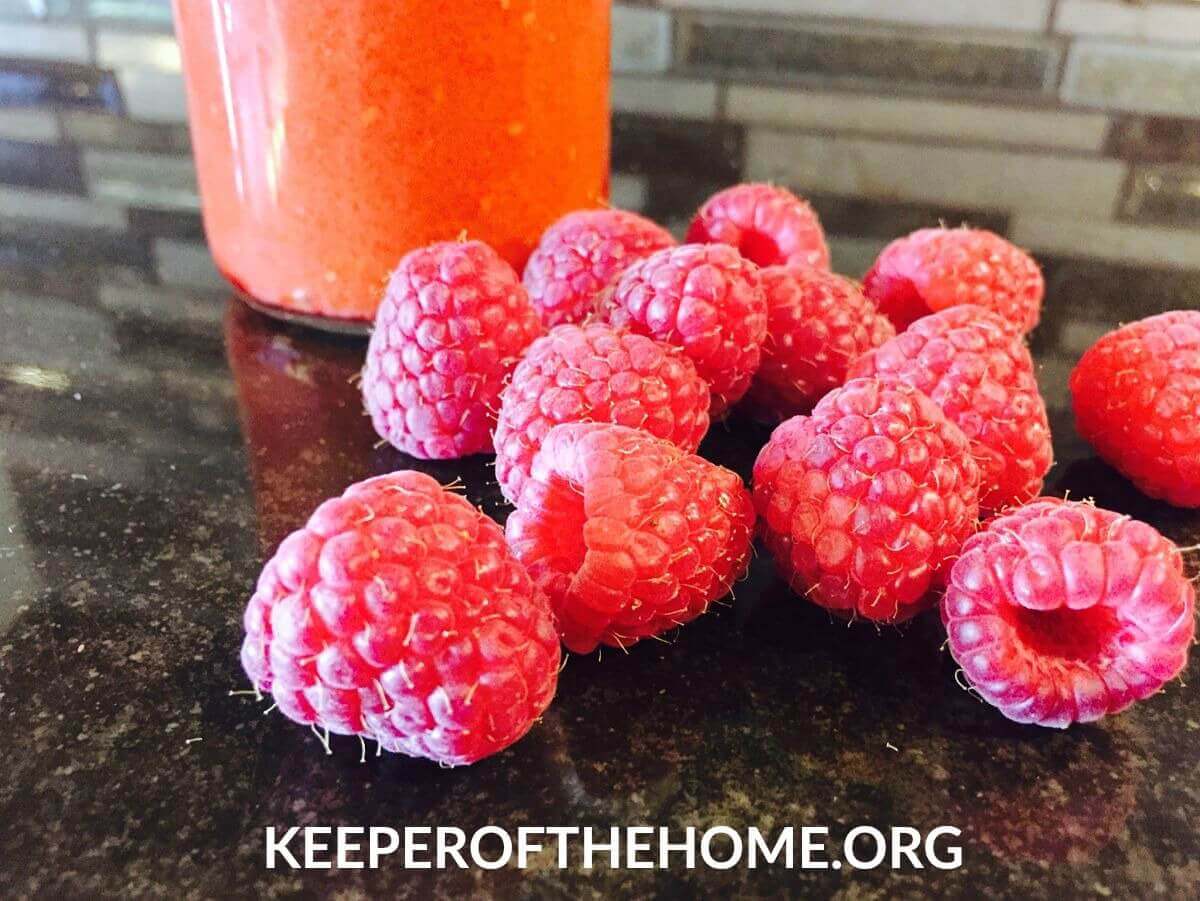 Don't know where to start to make healthy homemade salad dressing?
First: stock your kitchen.
Here's a great list of ingredients that you may already keep on hand or that you can start keeping on hand:
honey – try to use a honey local to you for more benefits
liquid amino's – great alternative to soy sauce
egg yolks
filtered water
Second: give it a try!
I promise: it's easy to make your own healthy homemade salad dressing!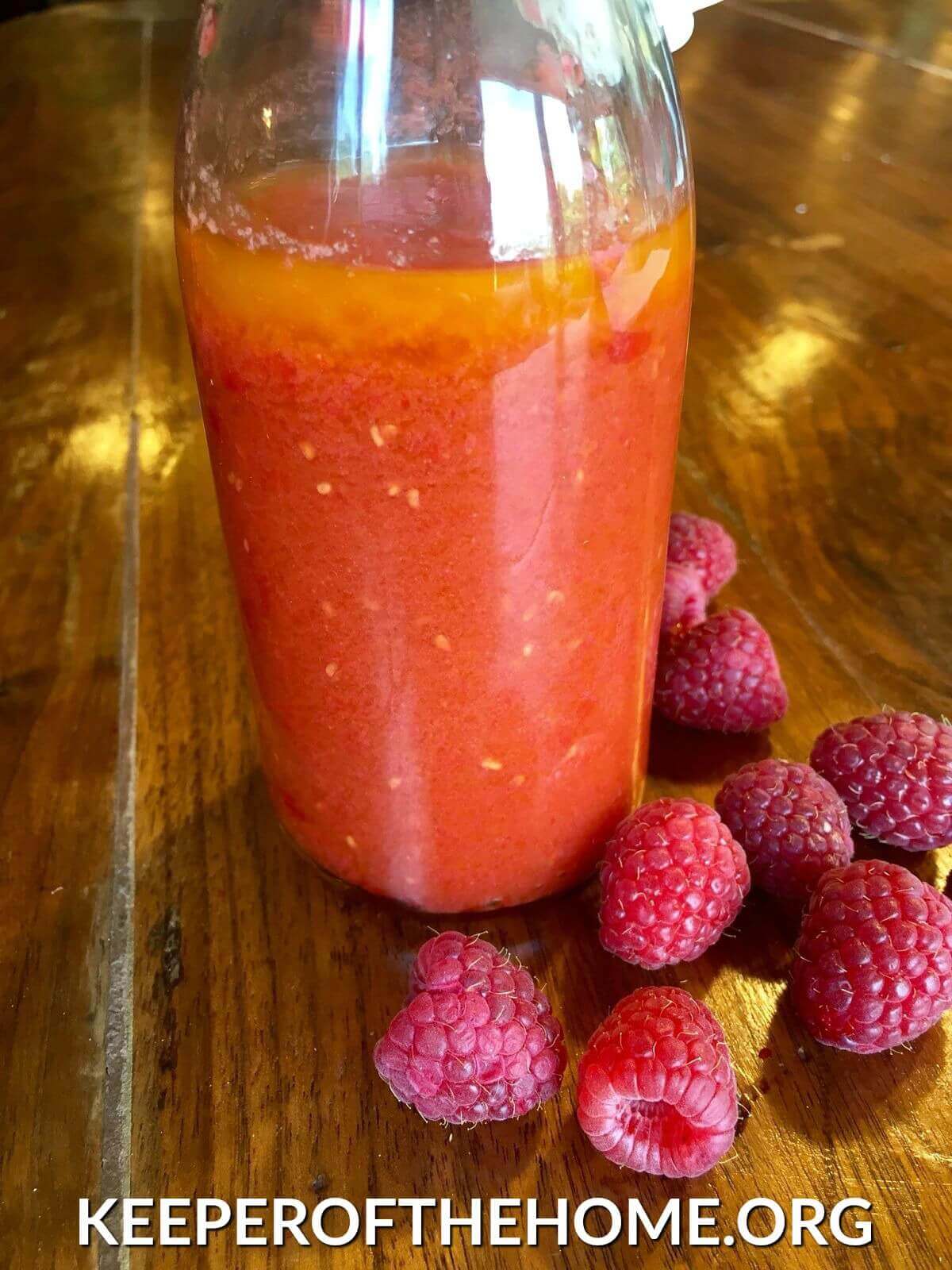 Summer is the perfect time to start with a fresh fruit dressing: raspberry is one of my favorites!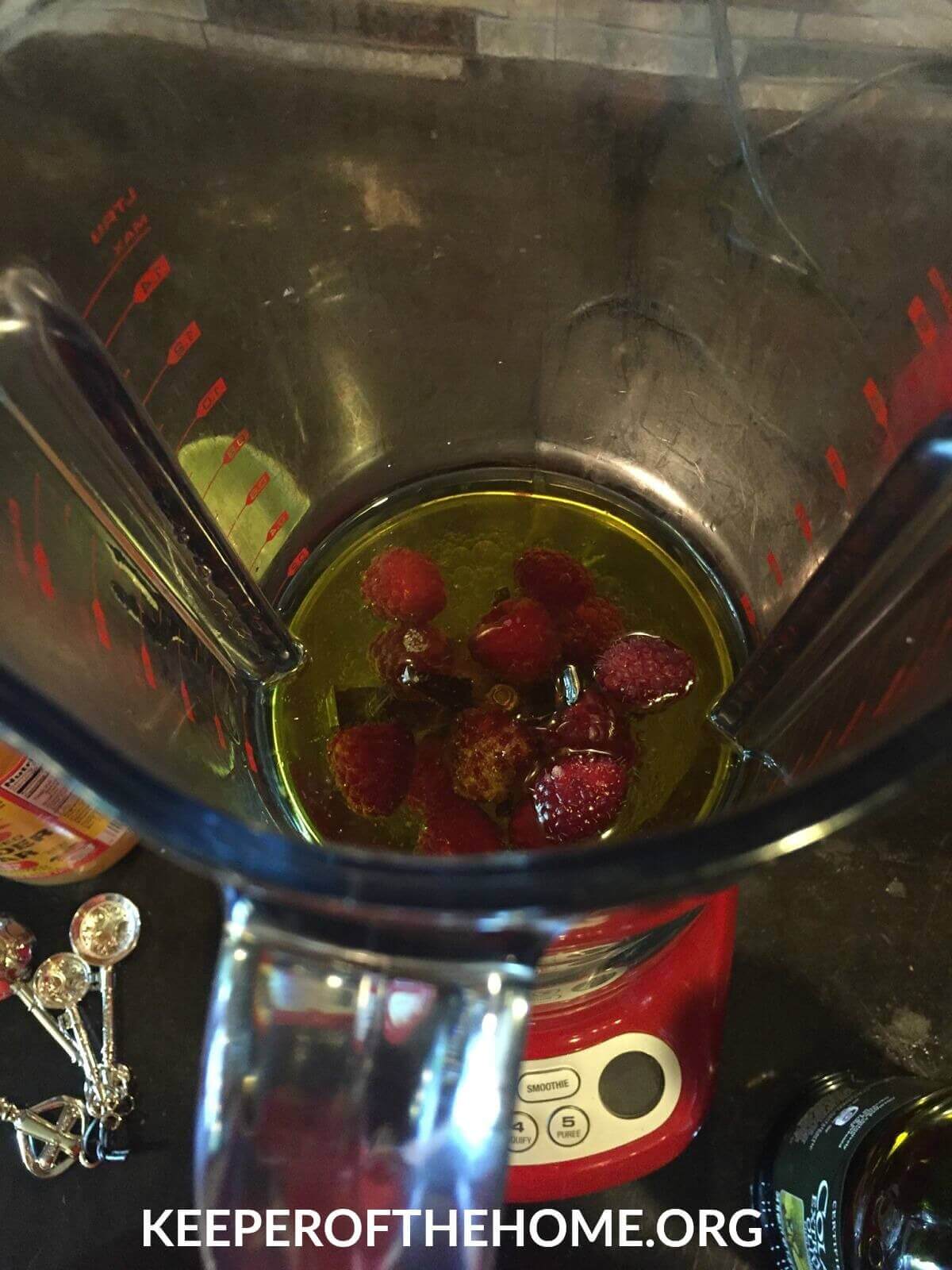 So here's how to make a raspberry vinaigrette: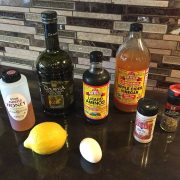 Print Recipe
Raspberry Vinaigrette
Instructions
Blend until smooth

Pour into a storage container, such as a recycled bottle of salad dressing

Enjoy over a salad...Yum!
Here are 9 more salad dressing recipe favorites to help you start making your own:
1. Ranch
2. Thousand Island
3. Asian Sesame
4. Cesar 
5. Blue Cheese
6. Zesty Italian
7. French
8. Honey Mustard
9. Greek
So what are you waiting for?
Get started making your own healthy homemade salad dressings!
You can even get creative and make up your own concoctions. Use leftover fruit before it goes bad…like raspberries or try blueberries, blackberries, or even strawberries.
Here are some deliciously fresh salad recipes for you to try your own DIY homemade dressings out on:
*Salad dressings will keep for up to 2-3 weeks in the refrigerator .
What's your favorite salad dressing? Have you ever tried making it yourself?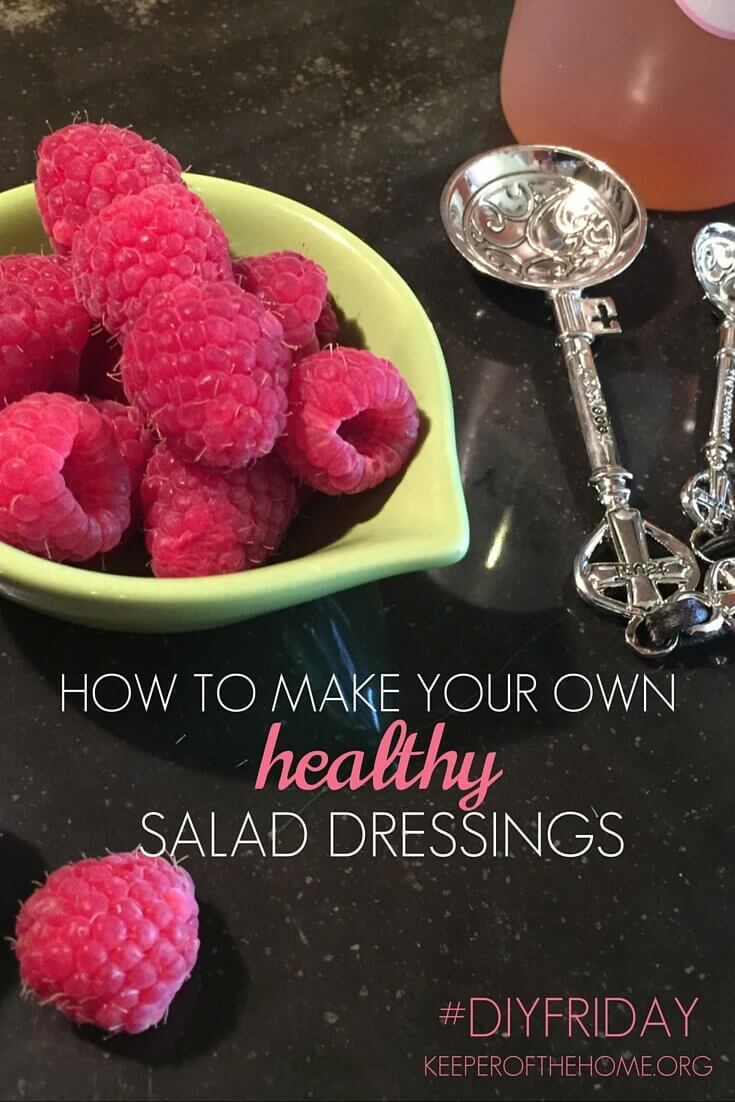 Disclosure: This post includes affiliate links.