When You Feel Like You're Failing In Every Way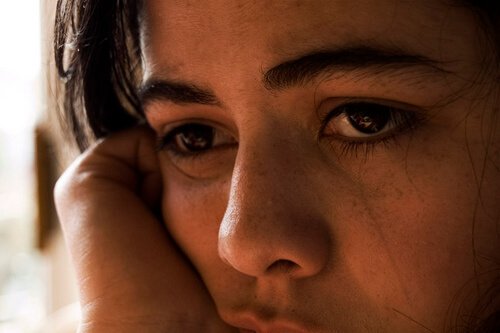 Written by Stacy Karen, Contributing Writer
Have you ever felt as if you are doing everything wrong?
That the most important things are not as they should be?
Perhaps you have starred into the darkness and let the accusations fall over you.
Accusations that come from yourself.
You believe you are not the wife or mother that you should be.
Perhaps it sounded something like this:
I'm so disorganized. The house is a wreck. Why can't I get it together? Why can't I make nutritious meals for dinner every night instead of falling back on oatmeal again?
I raise my voice too much. I don't know what I'm doing with these kids. Why can't I have more patience?
 I've messed up their school work again and now they are behind; far too behind to catch up.
I'm ruining my children.
I don't give my husband enough attention. He was out of clean socks again today. Why can't I be more on top of things?
And on and on it goes . . .
These are some of the thoughts that have crashed over me at one time or another.
I have felt the fear of complete and utter failure, afraid that I am missing the mark in the most important areas of life. I'm quite certain that many of you have felt that you are failing, too. For some it may only be once in a while, but for others it's a feeling you face every day.
I don't claim to have conquered these feelings of failure, but would like to share what I have learned thus far. In addition, I have asked some dear Christian women for their advice and will be sharing that, too.
What to do when you feel like you are failing:

Build a foundation in the Word of God
God's word is many things: a magnifying glass that shows us our faults, a letter of love from the Father, a comfort in times of trouble, a light to show us the way.
"Your word is a lamp to my feet
And a light to my path."

Psalm 119:105
One of the greatest gifts that comes from reading the Word is an understanding of how deeply we are loved by our Creator. Read Romans 8:31-39 some time. You are dearly loved my friend, dearly loved.
Why is this important?
Knowing how God sees you gives purpose to life. Knowing that the Almighty Creator cares about you and created a way for you to be with Him eternally gives you value.
This knowledge spills over into all areas of life and boosts confidence in your ability to do the right thing. The Heavenly Father is on your side.
A thorough knowledge of the Bible also helps us see life in view of eternity. Having a heavenly perspective clears away the muck, enabling us to see what is truly important. Perhaps the oatmeal dinners are not so bad after all?
If you have any doubt about what God's word can do for you, read Psalm 19:7:14 to see the benefits and blessings that await those who study His word.

Make Bible reading a priority. Aim to get a little reading in each day. Post verses around your home for when the kids are running around and you can't sit down to read. Leave your Bible open on the counter or coffee table and snatch some reading time here and there. Tuck a Bible in the car for times when you are waiting. Download the YouVersion app to your phone or iPod.
Find a way to make Bible reading part of your life because it will reap great rewards now and eternally.
Those who know God are not failures, they are "more than conquerors" (Romans 8:37).
Pray
If you want things to change, prayer is the tool for you. It doesn't get much better than direct access to the Father!
Ask for His help. Ask for forgiveness.
While you are there, don't forget to ask for wisdom.
"But if any of you lacks wisdom, let him ask of God, who gives to all generously and without reproach, and it will be given to him."

James 1:5
Write it down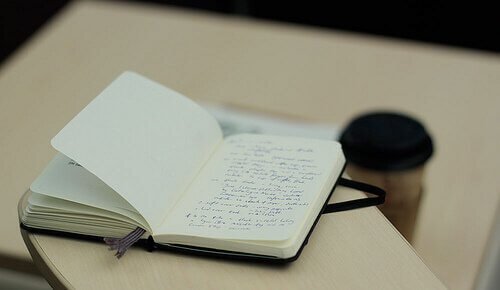 Find a quiet place and write down all the areas of life in which you feel like a failure.
Next, write what succeeding would look like. How would you behave if you were doing all the things you feel you should be doing?
Finally, look back at your life and write down some achievements or successes you are proud of, no matter how "small" or insignificant they may seem (I really mean that. If you held your tongue when you wanted to scream, that qualifies as a success!)
Keep these lists handy for the following steps.
Be realistic and check your expectations
It is important to acknowledge the great challenges of being a wife and mother. It truly is a monumental task.
If we expect it to be easy, then we will feel like a failure very quickly.
There are times when I've felt a day in the life of a mother would be a great challenge on a reality show! Who else tries to cook dinner, or go shopping (or do any other task) while taking care of children who are spilling milk, falling down, and holding onto your leg?
Motherhood is tough and we need to acknowledge that.
When I look at all the things I want to do as a wife and mom, I realize it is impossible. You see, I am only one person.
And there are only 24 hours in a day!
Examine your thoughts of what success would look like and see if they are realistic.
Unrealistic expectations will steal your joy and make you feel like a failure every time.
Give yourself grace for the season you are in.
Prioritize your problems

So, you've checked your expectations, and still feel that you are falling short in some areas.
Chose ONE thing to work on.
I know when everything feels wrong, we want to fix it all in one fell swoop. Oh yes, I've tried to set up a new menu planning system (including new recipes), start exercising regularly, begin a new school curriculum, implement a new chore chart, and attempt a crazy Bible reading plan all at once! (And if I'm being honest, there's probably a lot more I thought I could change in an instant).
This rarely works and most often causes burn out and more feelings of failure.
Chose to work on something that is bothering you a great deal or something that, if changed, would make a big difference in your life and life of your family.
Develop a plan of action and get to work on changing this area of your life. Once you are seeing some improvement and it feels like a habit has been formed, move to the next thing.
I know this seems like a painfully slow process for change, but this kind of change is more likely to stick than any that might come when working on ten things at once.
Do yourself a favor and read Crystal's (Money Saving Mom) post 21 Days to a More Disciplined Life: Implement One Habit at A Time.
Find some accountability
It disheartens me when I muster the courage to confess a great struggle to someone and they burst into words of  reassurance that I am doing just fine followed with requests to not be so hard on myself.
I know they are trying to be sweet, but . . .
The truth is there are some areas of life that I am not doing fine and I need a good friend or mentor to back me up and hold me accountable.
Finding an accountability partner is not easy, but can be done. Look for someone you respect and offer to be an accountability person for them if they desire. It doesn't have to be time consuming and may simply involve an email once a week (or even once a month).
If there is no one available, you may even get the kids involved. If you are working on not raising your voice, let them know. They will call you on it!
Whatever arrangement, knowing someone is going to check in will help keep you on track.
Strive to find a balance
In some instances we need grace and in others we need a swift kick to get us in gear. Strive to balance your desire for improvement with recognition of what you have already achieved and grace for the time of life you are in.

What do you do when you feel like a failure as a wife and mom?